Changan is on the cusp of releasing the much-awaited Changan Oshan X5 Plus. A sporty compact SUV that has the eyes of the world on it, the SUV is aimed at young drivers and new car buyers who want to experience a great SUV experience.
The original Oshan X5 was released back in 2020 to the great enthusiasm of SUV enthusiasts all over the world, but exclusively in Pakistan. The new version is more aerodynamic, and sportier, and looks more lux than the original.
Here is everything you need to know about the Changan Oshan X5 Plus and what you can expect from it.
Highlighting Specifications of the Compact SUV
The Changan Oshan X5 Plus will come with the following features:
Dragon Eye Headlights
18 inch alloy wheels
A large, new mesh grille
Slimmer taillight
30 inch Triple screen with an infotainment system, central control screen and more
4.2 inch driving aid screen
Performance Specifications
The Oshan X5 Plus is expected to deliver the same level of superior performance that its predecessor did. As a sporty SUV, fans are expecting a faster performance with more precision and control during long drives and city rides.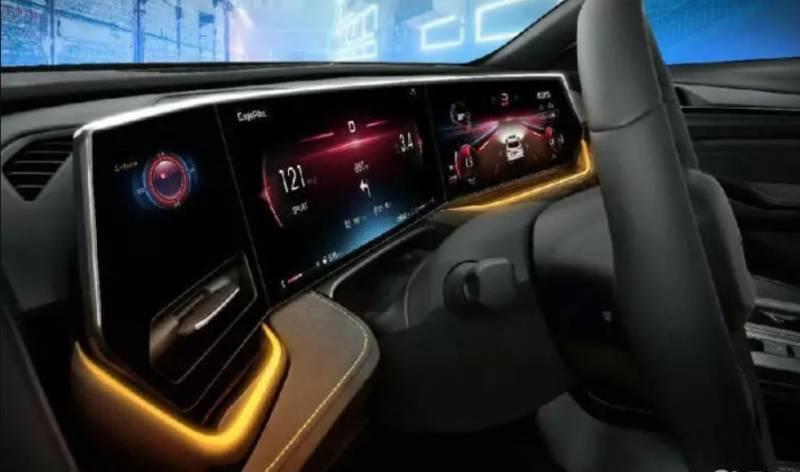 Here are the performance specifications of the SUV.
1.5 Liter Blue Core Engine
The engine will deliver 188 Horsepower
The engine will deliver 300 Nm of torque
The engine is paired with 7 speed automatic transmission
The vehicle can accelerate from 0 to 100 Km/h in just 7.51 seconds
Release, Price and Delivery
The Changan Oshan X5 Plus is expected to arrive in Pakistan in the coming year. While we don't have any official release date, it looks like the vehicle will be here in mid-2023. At the moment, the vehicle is available for pre-sale in China with a price range of 99,900 yuan to 117-900 yuan.
The Pakistani price would be between Rs. 31.14 lac and Rs. 36.70 lac. The actual price and release date will be announced at the end of the year or at the beginning of 2023.