After announcing that Chery will bring their vehicles to Pakistan, they have finally announced that Chery SUVs will make their way to Pakistani market very soon. So far, the Chinese company has launched a couple of sedans for the market and they have been holding back on the SUVs for Pakistan.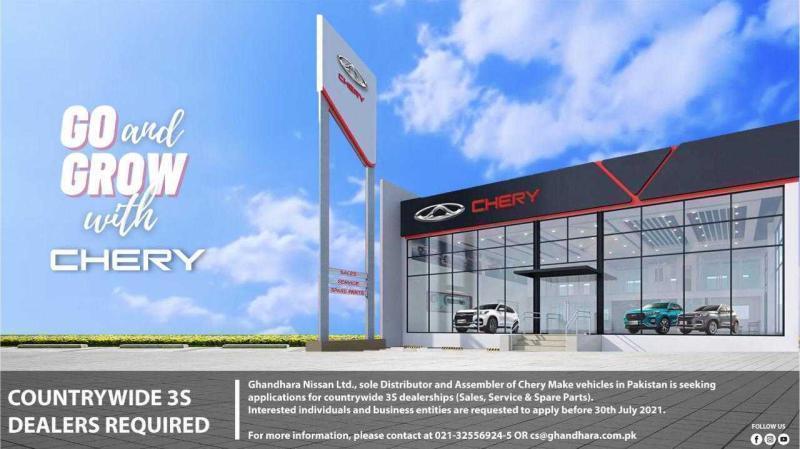 Chery Automobile Co. Ltd. is working in partnership with Ghandhara Nissan Lts. (GNL) in Pakistan. The GNL has announced that they are going to open Chery 3S dealerships all over Pakistan and is ready to work with investments from business entities and individuals. However, they have to apply before 30th July.
Chery SUVs And Their Future
The deal to bring Chery SUVs has been in the works for over 6 months now. Right now, the Chinese company and GNL is looking for investors and parties to start the process rolling for the Chery 3S dealerships in the country.
To further cement the addition of these new SUVs, GNL has already started to make changes to their assembly plant to accommodate all upcoming Chery vehicles in the country.
Which Chery Vehicles Will Make It to Pakistan?
According to the rumors, only the most luxurious and cost-effective Chery SUVs will make it to Pakistani market. This means the Chery Tiggo series will be the first one to make it to our country. The SUV models such as Tiggo 2, Tiggo 3 and the latest Tiggo 8 could be the very first models that Pakistanis may get to enjoy.
The Tiggo 8 SUV comes with 2.0 liter turbocharged engine that can produce 250 Nm of torque. The Tiggo 2 comes with 1.5 liter engine with 4 speed automatic transmission whereas the Tiggo 3 features a 2.0 liter engine that can produce 180 Nm of torque.

Their pricing, release date and their amenities will all be revealed very soon to the Pakistani SUV enthusiasts who are looking forward to more SUVs in the country to choose from. The Chery SUVs are definitely going to give a tough competition to MG motors vehicles that have taken over the SUV market in the country.