ARY Digital has revealed the teasers for the upcoming drama serial called Dil-e-Veeran. It looks like one of the dramas currently on air will be ending soon and from the looks of it, it will be Angana. The drama serial is expected to be released in June, which is just a few weeks away.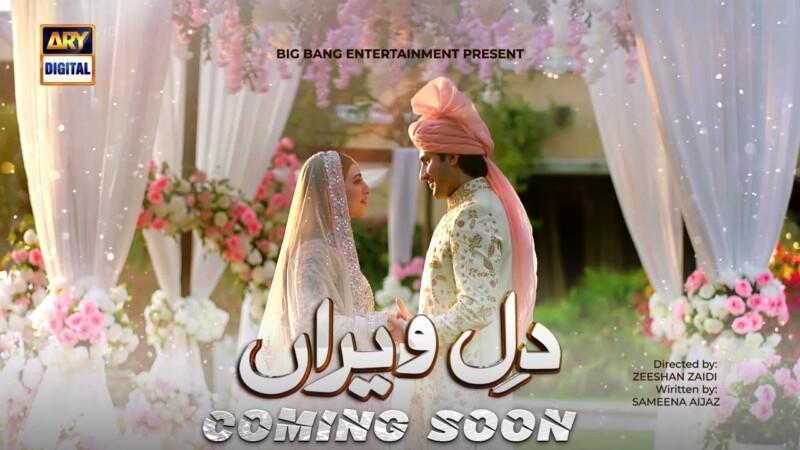 For the time being, we have two teasers and each of them is giving us a look at a glance at what the story of the drama will be. The cast of the drama serial looks to be fantastic with a mix of new and veteran actors from the industry.
Here is everything you need to know about Dil-e-Veeran and what you can expect from it.
Cast of the Drama Serial Dil-e-Veeran
The cast of the drama serial looks to feature some of the best mix of new and old blood of the industry. The main pairing of the drama serial will be working together for the first time and from the looks of the teaser, it looks like the chemistry between them is great.
Here is the complete cast list of the drama serial Dil-e-Veeran.
Nawal Saeed
Aadi Khan
Rashid Farooqi
Shahroz Sabzwari
Seemi Pasha
Shehryar Zaidi
Hassan Khan
This is the first time Nawal Saeed and Shahroz Sabzwari will be appearing in the titular role together for the first time. This is the second time Nawal Saeed and Seemi Pasha will be appearing together in the same drama. Last time, the two lovely ladies shared the screen in the drama serial Banno, which was a mega hit drama for Geo TV.
Details of the Drama Serial
The two teasers for the drama show how the story will be revolved around marriage once again. Nawal Saeed is playing the role of a rich family's beloved daughter. They marry her off to a family, believing she will get the same treatment.
However, the family and the groom she married (Shahroz Sabzwari) are not that rich and don't have the same facilities. Either they married her under disguise or they are humble people. more will be revealed in the next set of teasers.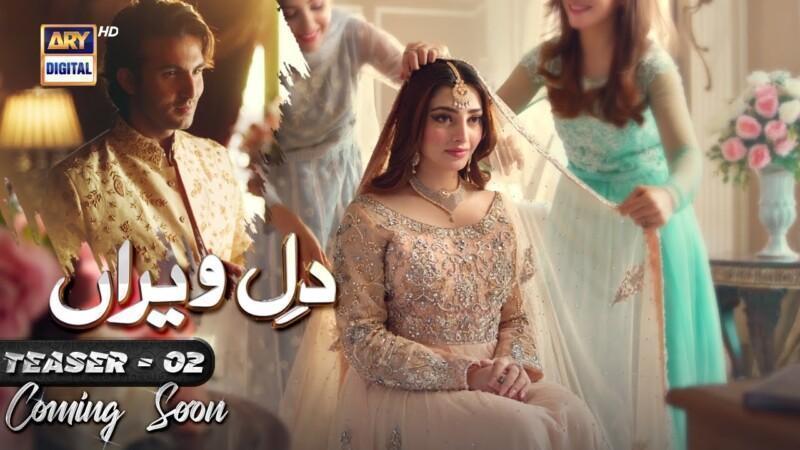 The story is written by Sameena Aijaz who has previously written dramas such as Angana, Bad Dua, megahit drama serial Azmaish, and blockbuster drama serial Phaans. The drama serial is directed by Syed Zeeshan Ali Zaidi who has directed dramas such as Nand and Ek Jhoota Lafz Mohabbat.
The drama is produced by Fahad Mustafa and Dr. Ali Kazmi under the banner of BigBang Entertainment. It is expected that the drama serial will be released on 13th June, but the final word will be from ARY Digital.