The first two teaser trailer of the drama serial Guru has been released, and it looks to be a great change from the typical dramas we see on major channels. The new drama serial is a story of an intersex person, and that is the biggest incentive for the audience to watch it.
The cast of the drama serial includes some big names who had stopped working for some time because all of the dramas were the same with the same story. This is a great way to revive the drama industry, and it looks to be the right step in the right direction.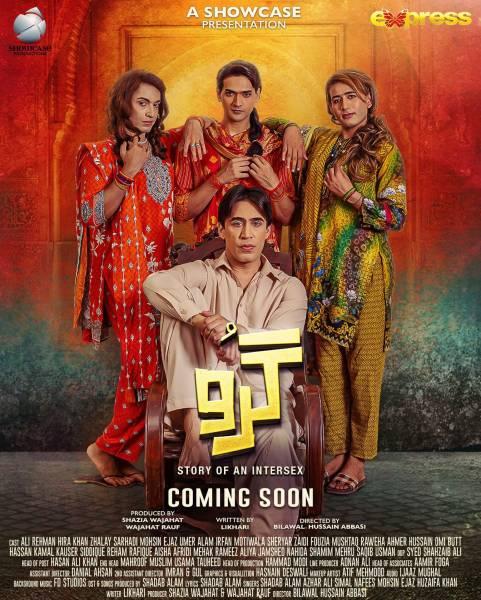 Here is everything you need to know about the drama serial Guru and what you can expect from it.
What is the Cast of the Drama Serial Guru?
The cast of the drama serial looks to be fantastic and full of favorite actors and actresses who have a huge fan following all over the world. More cast names will be revealed soon and it looks like they will be just as good as the leading actors.
Ali Rehman Khan
Hira Khan
Zhalay Sarhadi
Mohsin Ejaz
Umer Alam
Irfan Motiwala
Sheryar Zaidi
Fouzia Mushtaq
Raweha Ahmer
Hussain Omi Butt
Hassan Kamal
Kauser Siddiqui
Rehham Rafique
Aisha Afridi
Mehak Rameez
Aliya Jamshed
Naihda Shamim
Mehru Saqib Usman
Who Wrote the Drama Serial?
The drama serial is written by Likhari. The writing credits by Likhari have been found, which means this is either a pseudonym of a writer or this is their very first drama serial. If that is the case, they are making a debut with a bang.
Who Has Directed Guru?
The drama serial is directed by Bilawal Hussain Abbasi. He has directed some great drama serials over the years and still acts in them as well. Some of them are Ho Mann Jahaan and more.
Read more: First Teaser of Drama Serial Gunah Released by Express TV
Who Produced the Drama Serial?
The drama serial is produced by Shazia Wajahat and Wajahat Rauf. Wajahat Rauf is one of the most critically acclaimed producers and directors in Pakistan. Some of his best production dramas include Chhalawa, Karachi Se Lahore, Enaaya, Lahore Se Aagey, Parde Mein Rehne Do, Khawar Malik, and more.
What is the Timing of the Drama Serial Guru?
The drama serial will be aired on Express TV soon. Its OST will be announced very soon as well. This drama serial is expected to bring a change to the drama serials being aired at the moment.