Juda Hue Kuch Is Tarah that features Dur-e-Fishan Saleem and Nabeel Zuberi is an upcoming HUM Tv drama that has a different and gripping storyline. Though the teasers have not been out yet but you can clearly predict it from the teasers. The best thing about this channel is, they always have something different to offer that makes them number 1.
The Drama serial Juda Hue Kuch Is Tarah revolves around a girl who is intelligent and has dreams that she has to fulfill. It is also a love triangle that will be interesting to see how the story unfolds. Despite the story, the cast of the drama also increases the curiosity and makes it worth watching. Want to know about the cast? Let's keep going.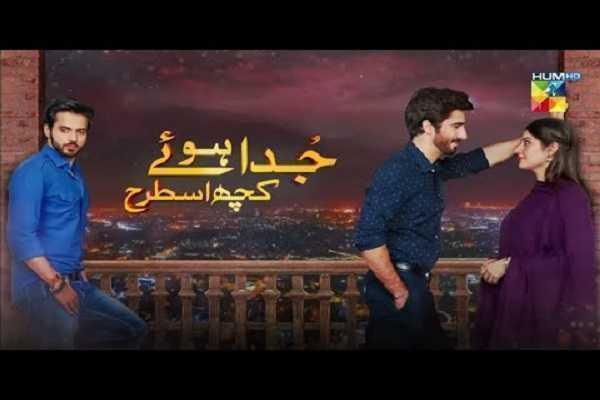 Drama Cast Details
Dur-e-Fishan Saleem is a new addition to the Showbiz industry, but with her talent and dedication, she has already made her place in the industry. Besides being a beautiful actress, she is talented and knows how to brighten up the screens. She is known for playing a role in the drama serial 'Bharas.'
Besides the female lead, Nabeel Zubairi, a young and handsome model and actor, will play the first male lead in this serial. Both actors are coming for the first time in any serial. Nabeel is known for his role as Sherry in the popular drama serial 'Suno Chanda.'
The other male lead is Hassan Khan, who is also a rising star and has appeared in few drama serials. The other supporting cast includes legendary Shabir Jan, Farida Shabir, Sohail Sameer, and many more.
Dur-e-Fishan Saleem
Nabeel Zuberi
Hassan Khan
Sabeena Syed
Aimen Shehzadi
Salma Hasan
Shabir Jan
Farida Shabir
Saima Qureshi
Sohail Sameer
Kashif Mehmood
Salma Qadir
Khalid Shaheen
With an amazing cast, who would not want to watch this serial? The first episode of this drama will be on air on 23rd August 2021 on HUM Network.
Drama Serial Juda Hue Kuch Is Tarah Story
It is a story of an ambitious girl that is played by Dur e Fishan. She is a strong and intelligent woman whose love interest is Nabeel Zubairi. As per the teasers, Dur-e-Fishan Saleem and Nabeel Zuberi will part their ways due to some misunderstandings.
Other Details
The drama is directed by Waheb Jafri while the writer of this serial is none other than Khalil ur Rehman who is known as the king of writing. He has given many masterpieces to the industry including Mere Pass Tum Ho. It will be an MD Production serial produced by Momina Duraid.
We can't wait to watch the actual story that will surely make us hooked to our television screens due to the gripping storyline, worth appreciation writer, amazing producer, and a stellar cast.