One of the biggest television channel, HUM TV, is set to bring another blockbuster drama serial, 'Hum Kahan Kay Sachay Thay,' featuring an up-and-coming cast. If you are Umera Ahmed's fan, then you surely can't stand to miss this masterpiece. It has inevitably Blockbuster written all over it.
According to details, Farooq Rind has directed this drama serial while the producer is Nina Kashif. Farooq Rind is known for always coming up with something new and catchy. His last drama serial, 'Pyar kai Sadqai', is enough to praise his skills. Hence, we can surely expect something quirky.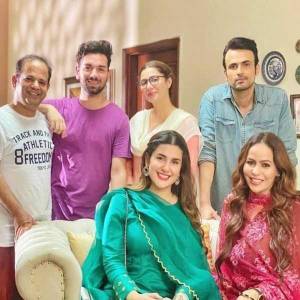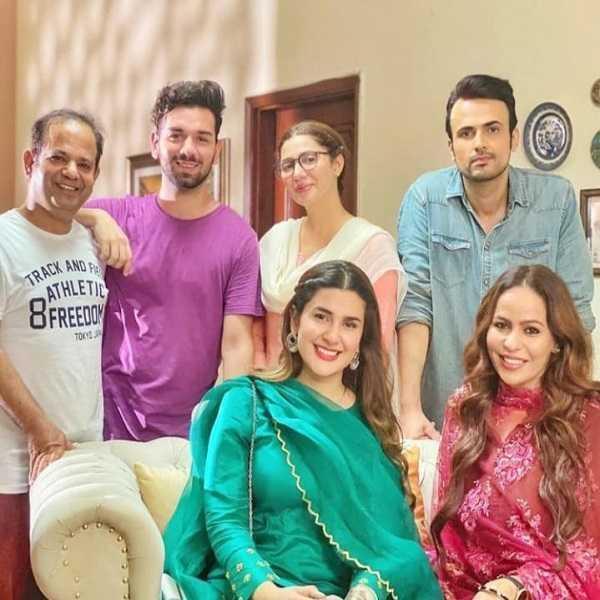 Hum Kahan Kay Sachay Thay Drama Cast
Apart from being Umera Ahmed's masterpiece, another appealing thing about this project is that the fans would witness the comeback of Lollywood industry queen Mahira Khan. Mahira was last seen on the small screen in 'Bin Roye' in 2015.
Other than Mahira Khan, the names of Usman Mukhtar and Kubra Khan are also included in this starstudded cast. Kubra khan and Mahira are going to share the screen for the first time. We surely can't wait to see what magic they would bring to the screens. On the other hand, Usman has already made everyone his fan with his killing looks and splendid facial expressions.
Isn't it enough to make you excited about this project? Apart from the lead roles, the supporting cast incorporates Haroon Shahid, Zainab Qayyum, Ali Tahir, Shameem Hilaly, and many others.
After knowing the cast names, it is safe to say that nothing can stop this serial from being another blockbuster.
Cast of Drama Hum Kahan Kay Sachay Thay
Mahira Khan
Kubra Khan
Usman Mukhtar
Zainab Qayyum
Ali Tahir
Haroon Rasheed
Details of Hum Kahan Kay Sachay Thay
Tough, the drama is yet to be shown on the television screens, yet those who have read the novel can predict the entire story. Mahira Khan will be seen as 'Mehreen' who is a simple girl. On the other hand, Kubra Khan as Mashal will be totally opposite to Mahira's character.
Usman Mukhtar, as 'Aswad,' will be a good-looking guy who will surely make everyone fall for his character. However, the release date of this serial is yet to be announced, but after the posters reveal, it is expected to be on air real soon.
We can watch this serial on 'HUM TV,' and we can't wait to watch the teasers of this upcoming blockbuster drama serial.
To know further details about the serial, go to