After creating hype for some time, the first teaser for the drama serial Mere Humsafar has been finally released. Soon to air on ARY Digital, the drama serial has a star studded cast and a story that is sure to leave an impact on the audience.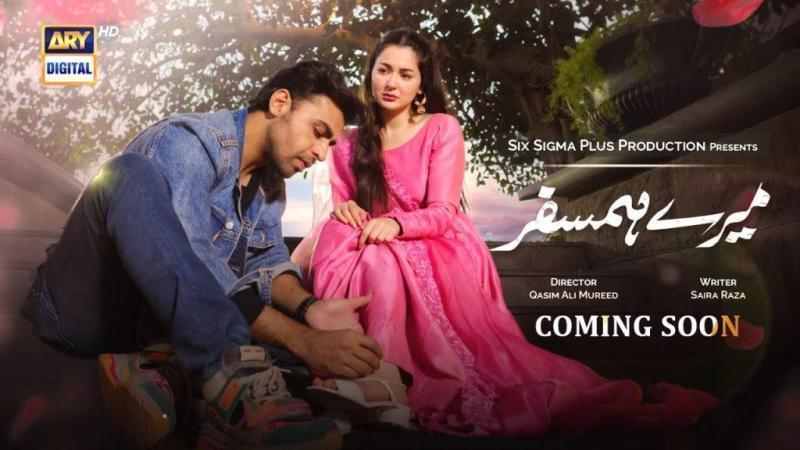 The first teaser shows how intense the story is and what the audience can expect from it. Expected to be a family drama, the drama is going to air in 2022 and will feature some of the biggest names from the industry that are very much loved by the audience all over the world.
Here are the complete details of the drama serial Mere Humsafar and what you can expect from it.
Cast of the Drama Serial
The cast of the serial includes some of the most versatile and the most talented actors and actresses from our industry. Some of the cast members have previously appeared together while some of them are working together for the first time.
Here is the complete cast of the drama serial Mere Humsafar.
Hania Aamir
Farhan Saeed
Zoya Nasir
Saba Hameed
Omer Shehzad
Samina Ahmed
Waseem Abbas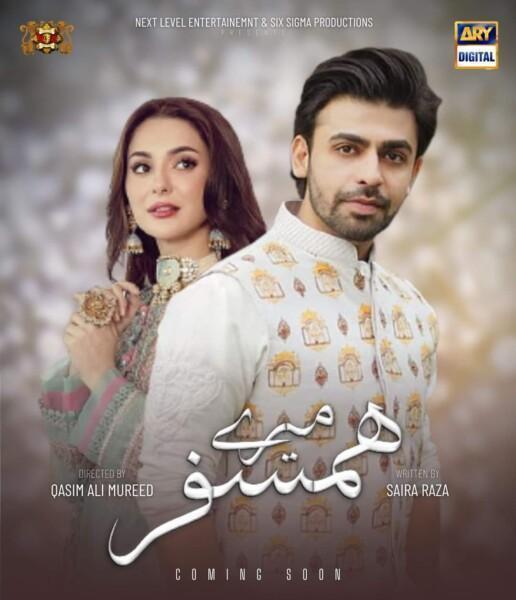 This is the second time Hania Aamir and Farhan Saeed will share the screen together. The duo appeared together in the megahit drama serial Prem Gali. They are playing the role of the lead characters whereas Saba Hameed will be playing the role of Farhan Saeed's mother and Hania Aamir's mother in law.
Details of Mere Humsafar
The story of the drama serial Mere Humsafar will follow the life of a young married couple and the troubles they have. Hania Aamir and Farhan Saeed belong to different backgrounds. From the looks of the teaser, Farhan Saeed is from an affluent family, whereas Hania Aamir from a poor one. They both get married, which seems to be against Saba Hameed's wishes. She then starts torturing Hania.
The drama is directed by Qasim Ali Mureed who has previously directed hit dramas such as Prem Gali, Aangan, Neeli Zinda Hai and Tich Button. The drama is written by Mohabbat Dagh Ki Soorat, Dil Mom Ka Diya and more. It is produced by Humayun Saeed under the banner of Six Sigma Plus Production.
It is expected that the drama serial Mere Humsafar will air on ARY Digital on 1st January, 2022 on the same time slot as Neeli Zinda Hai.