ARY Digital is known for always bringing some catchy and gripping projects for its viewers. For the last many years, we have seen such amazing stories, including 'Mere Pass tum Ho,' 'Koi Chand Rakh,' 'Shehnai,' and many more. One of the drama serials 'Shaam Se Pehlay' is going to appear on your screens soon for which the stars have started shooting.
In the year 2021, they are also planning to top the chart with some amazing stories. This time people will witness fresh pairing that has to excite people more. However, the on-air date has not yet been released, but we are eagerly waiting to watch this upcoming show.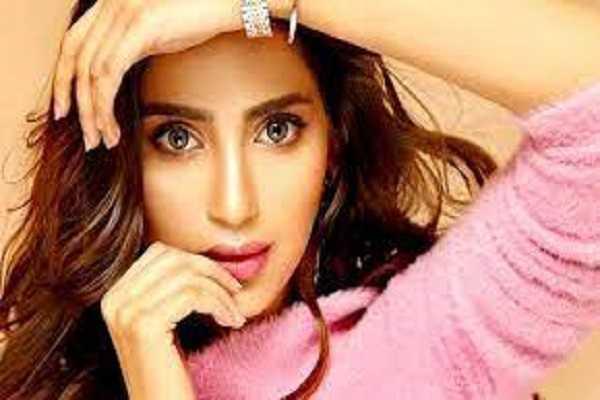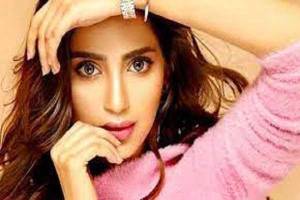 Shaam Se Pehlay Cast
ARY Digital has just revealed the cast of this upcoming play, and we can't be more excited. The first female lead is Saboor Aly, who has made her name by appearing in various super-hit dramas. She is surely giving a tough time to other actresses. Her transformation is inevitably worth admiring.
The male lead opposite Saboor is Usama Khan, who is doing wonders these days. The nominee for the most stylish actor has been seen doing some amazing projects, including 'Ishq Jalebi.' This freshly new pair will indeed see fire on screens, and we can't wait for it.
Apart from lead actors, various other prominent stars will also be seen in this drama, including dashing Danial Afzal Khan, pretty Shazeal Shaukat. Other cast includes Behroze Sabzwari, Sohail Sameer, Ghazala Kaifee, and many others. Isn't it the most versatile and amazing cast?
Saboor Aly
Usama Khan
Behroze Sabzwari
Danial Afzal Khan
Shazeal Shaukat
Ghazala Kaifee
Sohail Sameer
Shaam Se Pehlay Details
The teasers of this play have not been out yet as the cast has just begun shooting. However, it is expected to be on-air soon. Apart from the star-studded cast, the director of this serial, Ahmed Bhatti is another amazing thing to look for. He is known for directing various super-hit plays, including 'Shehnai,' 'Thora Sa Haq,' 'Ghisi Piti Mohabbat,' and many more.
Apart from the director, the writer of this serial is Nadia Ahmed, who has also given masterpieces to the industry. She is also working on her other serial, 'Sil a Mohabbat.' The drama will feature under the banner of I Dreams Production.
Before checking the teasers, we can predict this serial Shaam Se Pehlay to be a blockbuster because everything is on point.