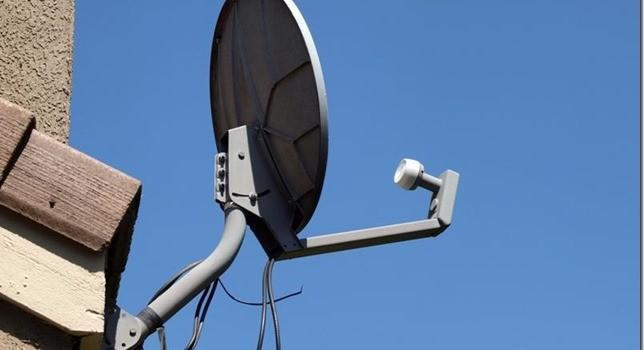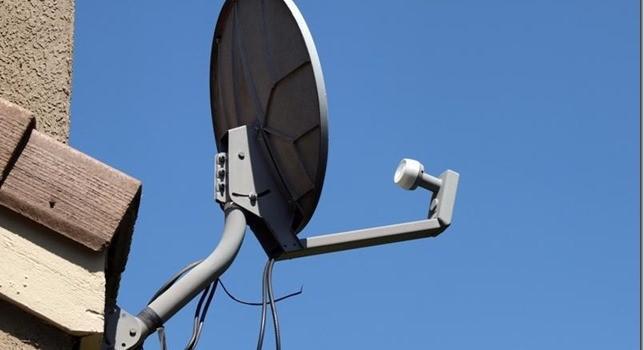 Few days ago, PEMRA – Pakistan Electronic Media Authority announced the auction of DTH (Direct to Home) services in Pakistan. According to reports, government is expecting an investment of over billions of rupees through DTH licensing. Today, on 23rd November, the auctioning of DTH is taking place in Marriot Hotel, Islamabad.
Chief of PEMRA , while mentioning the significance of DTH said:
The introduction of DTH is imminent now as almost every major country has been using it, except for Pakistan
Such decision was taken as a threat by the cable operators and caused uproar in the media community. Previously, on 21st November, Cable Operators Federation (COF) had called for an indefinite strike. The strike was later called off after Lahore High Court's issued restraining order of auctioning DTH licenses until a decision on petitions challenging PEMRA's policy regarding the DTH licensing.
COF had demanded to defer the bidding for further two years as the immediate implementation of DTH would result in the destruction of their business, causing them a huge loss of investment and massive layoffs, culminating into a huge blow to the economy. On the other hand, a PEMRA spokesperson assured that this move is not targeted to put an end to cable operators' business, but it would compel them to catch up on the latest technology and improve their system.
Today, on November 23rd – the day of auction, the Supreme Court of Pakistan announced the hearing in favor of PEMRA, putting an end to all the arguments against PEMRA and DTH licensing.
DTH vs Cable – What Difference Does It Make?
Before making the shift and jumping onto the DTH bandwagon, you should know whether DTH is really a feasible option for you.
Cable TV
The Cable services are offered via the cables laid by cable operators. It involves the transmission of TV channels from the broadcaster via satellite to the dish antenna of local cable operator which then provide connections to the consumers via cables.
DTH (Direct to Home)
In DTH, TV channels will be transmitted from the satellite to a small dish antenna mounted on the window or rooftop of the subscriber's home. Consequently, the broadcaster directly connects to the user without the need of a middle man like local cable operators.
Why Should You Care?
The most noteworthy feature of DTH cable is the provision of extremely high-quality video and audio, which, even after all these years, the local cable providers have failed to do so.
DTH can also offer enhanced interactive TV services including Internet access, email, video conferencing and movie-on-demand. Further, DTH can also reach the remotest of areas since it does away with the intermediate step of cable and wires (cables) that come to your home.
DTH Auction In Pakistan
Initially, 17 companies applied for the bidding. However, 5 companies – ISP, Link dot Net Pakistan, World Call Telecom, Vision Broadcast and Sharif Feed Mills (Pvt.) Ltd failed to get the green signal. As per plan, PEMRA will offer 3 DTH licenses. Each license will be issued for 15 years with an extension clause allowing companies to renew their licenses upon expiry.
Currently, the PEMRA officials in charge of bidding process are present at Marriot Hotel in Islamabad where the remaining 12 short-listed companies are putting their best offers. The 12 short-listed companies, all currently present in the auctioning event, are as follows:
M/s. Orient Electronics (Pvt.) Ltd., Lahore
M/s. Smart Sky (Pvt.) Ltd., Islamabad
M/s. Mag Entertainment (Pvt.) Ltd., Lahore.
M/s. Skyflix (Pvt.) Ltd., Islamabad.
M/s. Startimes Communications (Pvt.) Ltd., Islamabad.
M/s. Sardar Builders (Pvt.) Ltd., Islamabad.
M/s. Parus Media & Broadcast (Pvt.) Ltd., Islamabad.
M/s. Naya Tel (Pvt.) Ltd., Islamabad.
M/s. Mastro Media Distribution (Pvt.) Ltd. Islamabad.
M/s. Shahzad Sky (Pvt.) Ltd. Islamabad (formerly M/s Shahzad CGG (Pvt.) Ltd. Islamabad).
M/s. HB DTH (Pvt.) Ltd. Islamabad.
M/s IQ Communication (Pvt.) Ltd. Karachi
Update: PEMRA receives offers for Pakistan's 1st 3 DTH Licenses for Rs.4898 million each from M/s Mag Entertainment, M/s Shahzad Sky & M/s Startimes.