Football fans around the world captivated by the skills and flair of Paulo Dybala, a talented Argentine professional footballer. With his exceptional talent and versatility, Dybala has made a name for himself in the world of football. From his early beginnings to his rise to prominence, this article explores the journey of Dybala, his playing style, achievements, setbacks, and future prospects.
Introduction
Paulo Dybala, born on November 15, 1993, in Laguna Larga, Argentina, is a professional footballer who currently plays as an attacking midfielder or forward. Known for his quick feet, dribbling skills, and accurate shooting, Dybala has established himself as a prominent player in the footballing world.
Early Life and Background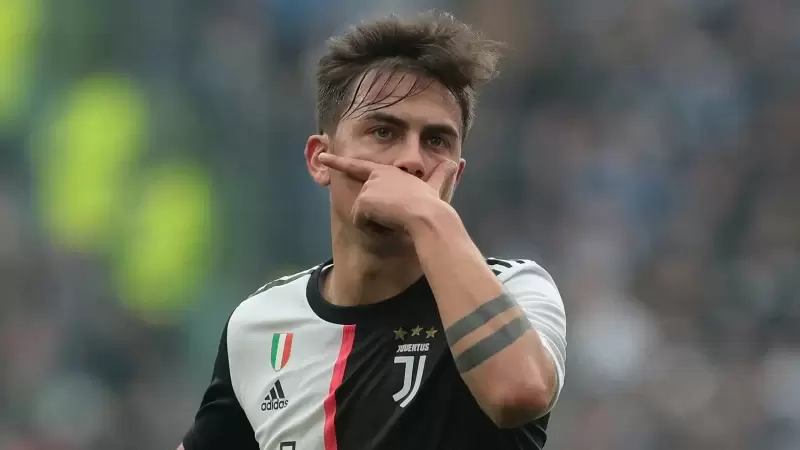 Dybala grew up in a modest family in Laguna Larga, a small town in Argentina. From a young age, he displayed a passion for football and spent hours honing his skills on the streets and local pitches. Despite facing financial challenges, his family supported his dreams and encouraged him to pursue his passion.
Career Beginnings
Dybala's talent was recognized early on, and he joined the youth academy of Instituto Atlético Central Córdoba, a club in Argentina. He rapidly established himself in the academy by demonstrating his skill level and ability to score goals. Dybala's performances caught the attention of scouts from top clubs in Argentina.
Rise to Prominence
In 2012, Dybala made his professional debut for Instituto in the Argentine second division. His impressive performances attracted the interest of major clubs, and in 2015, he joined Juventus, one of Italy's most successful clubs. Dybala's arrival at Juventus marked the beginning of his rise to prominence on the international stage.
Playing Style and Skills
Dybala is renowned for his elegant playing style and ability to create scoring opportunities. His close ball control, agility, and acceleration make him a formidable opponent for defenders. Additionally, Dybala possesses a deadly left foot and known for his accurate long-range shots and free-kick expertise. His versatility allows him to adapt to various positions in the attacking third.
International Career
Dybala's performances at Juventus earned him a call-up to the Argentine national team. He made his debut in 2015 and has since represented Argentina in major tournaments such as the Copa America and FIFA World Cup. Although he faced challenges in establishing a regular spot on the national team, it has showcased his skills on several occasions.
Injuries and Setbacks
Like many professional athletes, it has experienced his fair share of injuries and setbacks throughout his career. These setbacks have hindered his progress at times, but Dybala has consistently shown resilience and determination in bouncing back from adversity.
Off-the-Field Contributions
Beyond his achievements on the pitch, Dybala known for his charitable efforts and involvement in social causes. He actively participates in initiatives aimed at improving the lives of children and supporting communities in need. Dybala's positive influence extends beyond the football field, making him a role model for aspiring athletes.
Transfer Speculations and Future
As a highly sought-after player, Dybala has been subject to transfer speculations. Various clubs have expressed interest in acquiring his services, leading to rumors and discussions about his future. While the football world eagerly awaits his decision, Dybala remains focused on his career and the challenges ahead.
FAQs
Has Dybala won any major trophies with Juventus?
Yes, Dybala has won several major trophies with Juventus, including multiple Serie A titles and Coppa Italia.
Which position does Dybala primarily play?
Dybala primarily plays as an attacking midfielder or forward, but he can also operate on the wings.
What is Dybala's most memorable goal?
One of Dybala's most memorable goals was his stunning free-kick against Atletico Madrid in the UEFA Champions League.
Is Dybala known for his assists as well as goals?
Yes, Dybala is known for his ability to create scoring opportunities for his teammates, showcasing his playmaking skills.
Conclusion
Paulo Dybala's journey from a small town in Argentina to international stardom is a testament to his talent and hard work. With his mesmerizing skills, goal-scoring ability, and versatility, Dybala has captured the hearts of football fans worldwide. While facing setbacks and injuries, he has shown resilience and determination, proving himself as a force to be reckoned with on and off the pitch.
SEO Course in Rawalpindi Boost Your Website's Visibility