E-Rozgaar Freelance Training Program is a new training program for the youth and the working class of Punjab who wants to earn more. An initiative taken by the Punjab Information Technology Board (PITB), the admission for the freelance training program is now open.
The aim of this new program is to reduce the unemployment level in the province and increase the flow of foreign currency in the country. The program has centers in 36 districts of province where the freelancers can come and enhance their capabilities to earn money from their homes.
According to statement mentioned on the e-Rozgar website, "Through this initiative, the government of Punjab will assist the youth in earning sustainable income. One of the major objectives of this project is to provide training opportunities to youth for self-employment using internet-based freelancing."
Here is what you need to know about this new initiative.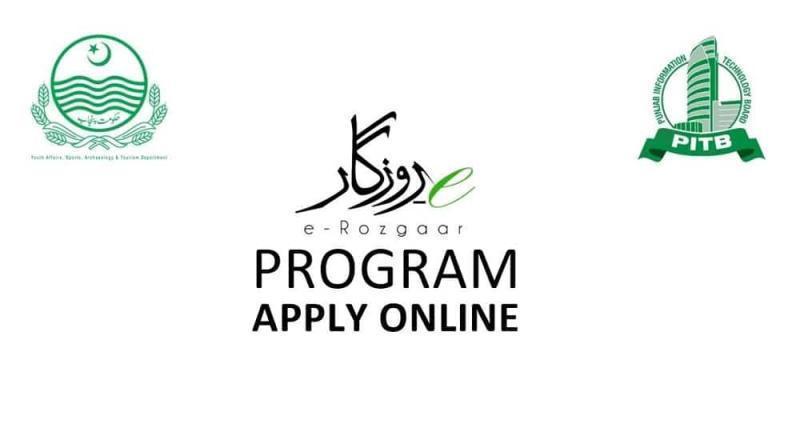 Eligibility Criteria for the Candidates
Anyone who wishes to take part in the E-Rozgaar Freelance Training Program, they will have to have the following attributes.
Basic computer knowledge
Punjab province domicile
Valid Computerized National Identity Card (CNIC)
Minimum 16 years of education
Candidates up to 35 years of age can apply
Features of E-Rozgaar Freelance Training Program
Available in 36 districts of Punjab
40 + training centers across the province
Producing 10,000+ freelancers per year
Courses Offered as Part of the Plan
Technical Courses include:
Web Development Basics
HTML & CSS
SQL
PHP & MYSQL (Dynamic Websites)
Building Websites Using WordPress
Custom Content Type In WordPress
WordPress Theme & Plugin Development
Content Marketing & Advertising Courses include:
Content Marketing
Content Writing
Search Engine Optimization
Social Media Marketing
Search Engine Marketing
E-Commerce
Blogging
Youtube Marketing
Marketing Funnels
Email Automation
Creative Design Courses include:
Adobe Photoshop
Adobe Illustrator
Adobe Indesign
Logo Designing
Corporate Identity Kit Designing
Social Media Kit Designing
T-Shirt Designing
Book Cover Designing
e-Commerce Courses include:
Shopify Store
Dropshipping Store
Facebook/Instagram for E-Commerce Store Marketing
Setting Up Local E-Commerce Store in Pakistan Via Shopify
Selling Skills Related to E-Commerce On Freelancing Platforms
How Can You Apply for the E-Rozgaar Freelance Training Program?
Anyone who wants to register for the E-Rozgaar Freelance Training Program will have to go to the e-Rozgar website where they will have to first submit attested documents, submit their details and submit. After that, they will get either an SMS or an email about the date and time of their online test.
Once you have passed the test, the Punjab Information Technology Board will publish the list of all shortlisted candidates on their website. If you are one of the lucky candidates, you will have to submit the remaining required documents on the websites.
Once you are verified, you will be registered for the online training program. The best thing about this training program is that it is absolutely free and the admissions will be given on merit basis. Once the E-Rozgaar Freelance Training Program is finished, the candidates can start earning from home in creative, technical and non-technical assignments.