PTCL has launched SHOQ, a video streaming platform where you can watch all of your favorite dramas and movies in high quality. This is a new Over-the-Top (OTT) platform where you can enjoy a rich repository of selected content that is accessible to all.
The new platform was launched in Karachi during a special event which was attended by the President and Group CEO, of PTCL & Ufone, Hatem Bamatraf, CEO, e& life, Khalifa Al Shamsi, CEO evision, Olivier Bramly, and CEO and Co-founder STARZPLAY, Maaz Sheikh among others.
Many celebrities, industry leaders, PTCL and Ufone officials, media representations, and other prominent personalities of Pakistan were present as well.
What is SHOQ?
SHOQ is closing the divide in Pakistan for access to top-notch content at reasonable prices through a partnership with evision, a subsidiary of e& life. This collaboration will offer PTCL and other data users access to media and entertainment, including blockbuster movies and series from top Hollywood studios like Warner Bros, Paramount, and 20th Century FOX.
In addition, SHOQ will provide access to 100 of the most-watched live TV channels, both local and international, as well as Pakistani movies and original content to meet the entertainment needs of the entire family.
SHOQ is a BYOD (Bring Your Own Device) and PTCL TV dongle-compatible streaming app that allows users to access its multi-screen services from anywhere with the internet and a digital device like smartphones, tablets, laptops, Android Smart TVs, etc. Users can register up to 5 devices with 2 simultaneous sessions.
The platform continues to grow based on user engagement and feedback to meet the changing needs of its customers. SHOQ is accessible to all Pakistani internet users at reasonable daily, weekly, and monthly rates with Lite and Premium options starting as low as Rs. 8 per day.
Subscription can be done on shoq.com.pk or through the SHOQ App available on Google Play and Apple Store for optimal streaming.
Star-Studded Event
President and Group CEO, of PTCL & Ufone Hatem Bamatraf said, "We are delighted to introduce Pakistan's largest OTT platform to provide premium entertainment and news content to all data users. With the increasing penetration of the internet, Pakistan needed a high-quality local OTT service, offering affordable entertainment that is tailored to local tastes and preferences. SHOQ has what it takes to be the country's ultimate entertainment solution."
e& life CEO Khalifa Al Shamsi said, "We are pleased to support the development of Pakistan's largest OTT platform, powered by PTCL. We are confident that this new service will add great value to the people of Pakistan. e& will continue to support the PTCL Group, especially in its new chapter of creating a digital future that empowers every person in society to create innovative digital services and tap into new customer segments, building success upon success."
We are delighted to be part of the new chapter in Pakistan's entertainment revolution. evision is the largest media and content aggregator in the MENA region, where we have always been an integral part of our customers' lives. We look forward to working with PTCL, especially in a market as large as Pakistan, where there is an explosion in mass content creation and streaming services, bringing unlimited opportunities to everyone," said Olivier Bramly, CEO of evision.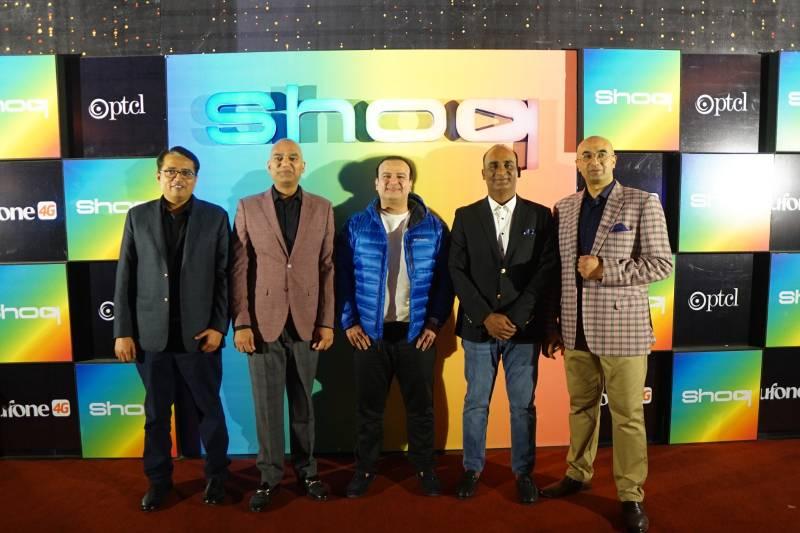 "We are grateful to PTCL for giving us the opportunity to strengthen our presence and impact in Pakistan. STARZPLAY CEO and Co-founder, STARZPLAY, Maaz Sheikh said during the launch event. " STARZPLAY is a leading subscription video-on-demand service that streams thousands of hit movies, TV shows and other Pakistani and international content. Through PTCL SHOQ, our service will be accessible to all Pakistanis looking to indulge in streaming quality media or entertainment."
It looks to be an interesting new development that would be loved by Pakistani streamers.