A youngster named Atta Rafiques manufactured Exo-car in Karachi without taking someone's help. He spend more than six months to manufacture this new technology in Pakistan.

He make exo-car from the body parts that were used by car manufacturing company. Neither the government and nor any Pakistani company supported him in this work.

An american company promised to sponsor him if he complete university project and they participate in it as a Pakistani team with Pakistani flag on this car.

Atta's father was proud of him as he said, he himself designed this car without taking anyone's help and not only fitting but everything he did was on his own.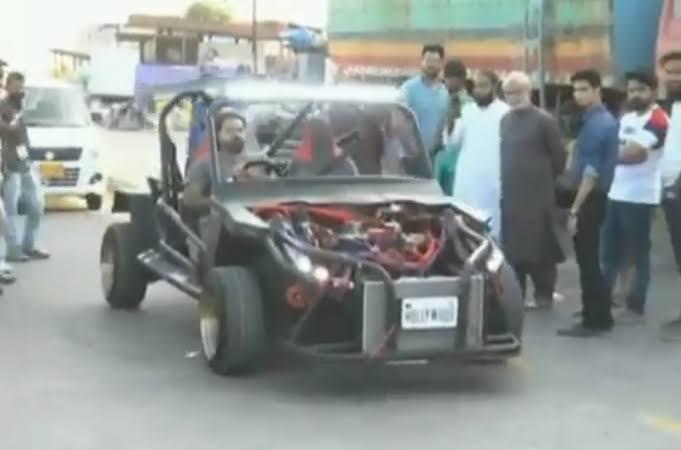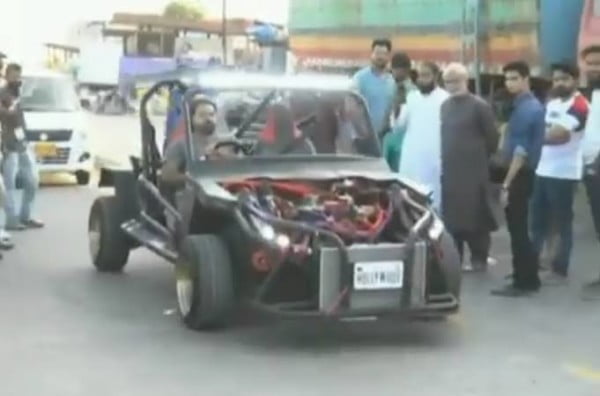 This car is also known as exoskeleton car. Exoskeleton cars made of steel, carbon fiber tubes, and aluminum and have a visible frame. They have open body style, wheels are usually outside the main body frame instead of coming under the body. These cars consume less amount of fuel as compare to traditional cars therefore these cars are light in weight. The first Exo-car manufactured in Karachi by him.
Pakistan is becoming rich in the field of technology, and making those products that are fuel-efficient as well as cost-efficient. In the past years, so many talent has come out that proven itself.

In Punjab two motorbike assemblers started working together to make electric motorcycles in Pakistan. Fuel priceses were increasing day by day so it had become difficult for motorbikers riders who belong to middle class to afford this. It was the best time for Pakistan to transfer fuel vehicles into electric vehicles.

A student from Lahore university had introduced Pakistan's first voice-operated wheelchair and named it "GOBEE".
Read more news and articles on beam.pk.