Toyota Indus Motor Company has finally made an announcement regarding the much-anticipated Toyota Hilux Revo. The beloved four-wheeler has been facelifted for its 2021 model and the brand has now also announced its released date.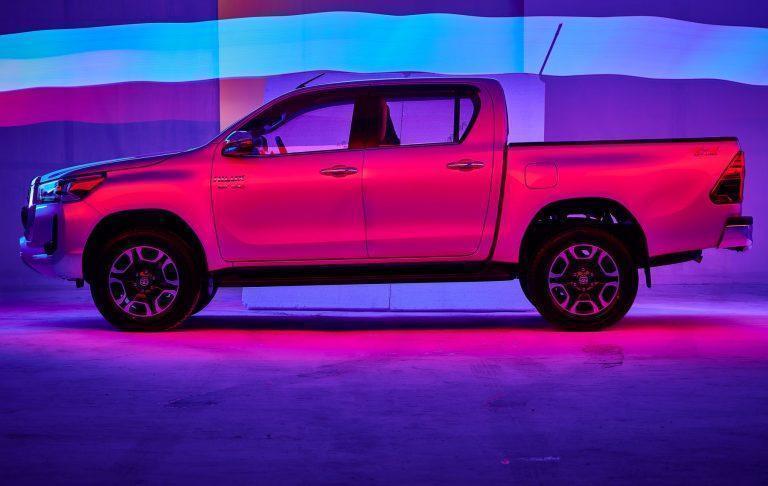 Slated for a June 2021 release, the 4 x 4 truck will be here in just a few weeks. However, you can book your Toyota Hilux Revo right now with Toyoto Indus Motor Company after making a partial payment. The truck is here to claim its rightful place in the car market of Pakistan and show the new SUVs and other segments why it is so popular with Pakistanis.
Here is everything we know about the Toyota Hilux Revo and what you can expect from it.
Facelift Changes of the Truck
The Toyota Hilux Revo will receive a facelift for three variants. These facelifted variants will be:
Revo V
Revo G AT
Revo G MT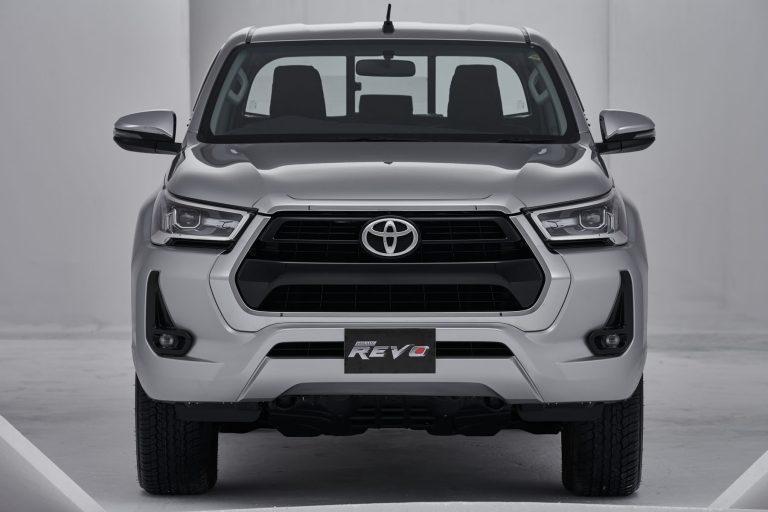 Toyota is keeping the information regarding the facelifts to themselves for the time being. Even though there have been leaked photos circulating the social media, it is just to be confirmed which of these facelift designs will be added to the vehicle in its final form.
What Changes Can You Expect?
There are certain design changes that you can expect from the 2021 Toyota Hilux Revo. According to the information leaked, you can expect the vehicle to have the following changes to the front exterior:
New Radiator Grille
New Headlights
Fog Lamps
Redesigned Front Bumper
New Tyres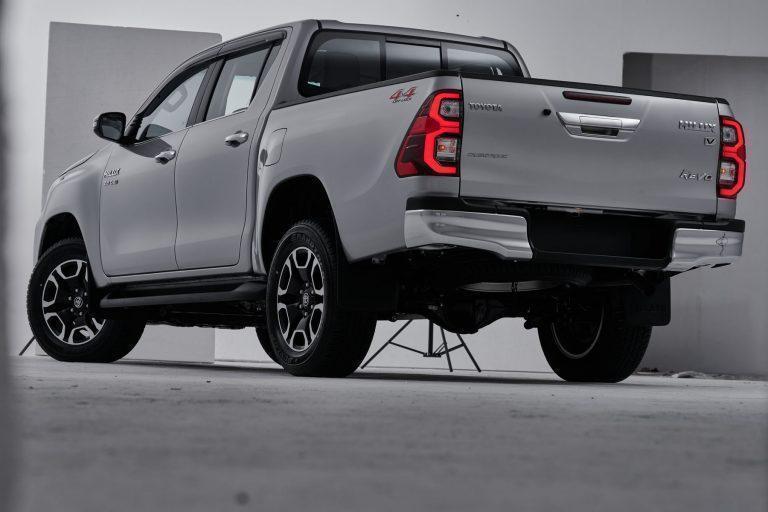 The new headlights will feature 4 bulbs instead of two, the fog lamps will have a new cover while the design of the 18-inch alloy wheels has also been changed to give a more premium look.
Changes Made to the Interior
Toyota Indus Motor Company has made some big changes to the interior of the Toyota Hilux Revo. As per the information released by the brand, the following changes have been made to the interior of the vehicle:
Upgraded 9-inch Infotainment System
Upgraded Audio System
Redesigned Combination Meter
MID Steering Controls
The interior will look much better than before and will have a better driving experience.
Performance Specifications
The 2021 Toyota Hilux Revo will have some changes made to its performance specifications. The vehicle will come with a turbocharged 2.8 liter 1GD engine that has been improved to provide better performance.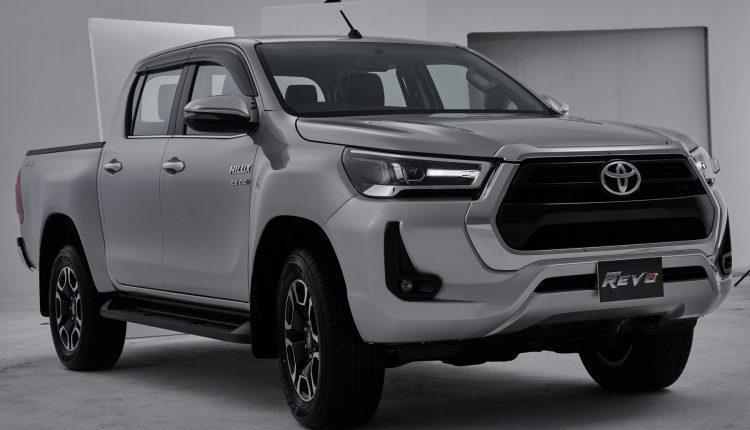 The changed include improvement for Electronically Controlled Common Rail Inject, Exhaust, Cylinder Block. After these improvements, the engine will generate 201 horsepower and 500 NM of torque. Thanks to these improvements, the truck will have an increased fuel efficiency of 4%.
Price and Delivery
The Toyota Hilux Revo can be booked right before it is officially launched in June, 2021. You can book the truck at a partial payment of Rs. 1,500,000.