Fatima Effendi is more than a rising star of Pakistan. She has firmly made a place for herself in the industry. While she is quite the versatile actress, in real life she is very simple, stoic and serious. Fatima rose to fame very quickly and as since stayed on top and in the hearts of the audience.
She started her career as a child actress in 2001 and after some time, she again became present in the media and drama industry in 2009 with a mega hit drama. Fatima Effendi has appeared in a number of dramas and telefilms and all of them have become a fan favorite.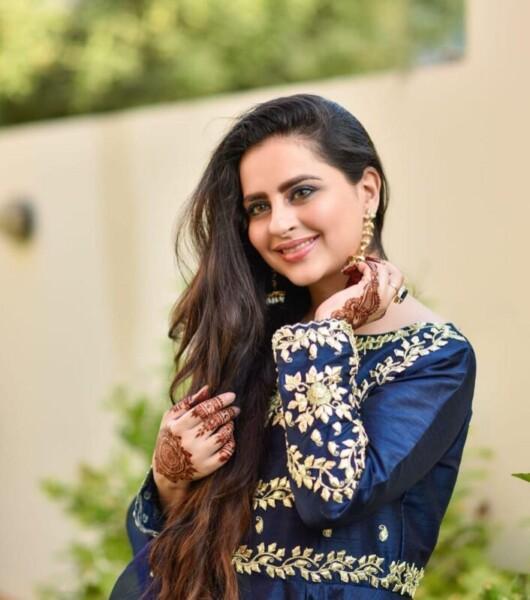 Here is her complete biography with a closer look at her personal life, dramas and more.
Biography of Fatima Effendi
Age
Fatima Effendi was born on 17th December, 1992 in Karachi, Pakistan. She is currently 28 years old and her zodiac sign is Sagittarius. She was born in Karachi where she has always lived. She has a brother and two sisters who also live in Karachi at the moment.
Fatima is 5 feet and 5 inches tall, which makes her relatively tall as per Pakistani standards. She is very simple yet very beautiful woman who is incredibly talented. She is very
Family and Parentage
Her mother Fouzia Mushtaq, who also is an actress and continues to take roles to this day. She usually takes up elderly roles in dramas and has experienced a successful career throughout her life. Fatima Effendi's father, Mushtaq Effendi is a business man who lives to stay out the limelight.
Her sister Maryam Effendi is also an actress. Her other sister and her brother stay out of the limelight as well, but they all support Fatima in her career choice from the very beginning of her career.
Education
Fatima Effendi received her early education in Karachi. After she received her early education from a local school, she received her Bachelor's Degree in Fashion Designing from a reputed university from Karachi. She hasn't revealed much about her education further than that.
Relationship
Fatima Effendi fell in love with actor Kanwar Arsalan. The couple met and soon fell in love. Kanwar is a versatile actor who frequently appears in dramas and produces them as well. The couple got married on 17th November 2012 in a private ceremony in Karachi.
The couple has two sons, Mahabir and Amir.
Becoming an Actress
Fatima Effendi got her big break from an early age. She was a child actress first and then took a break to pursue her education. After she completed her education, she started appearing in dramas and telefilms. She has a huge fan following and has become a crowd favorite.
Here is the complete list of dramas and telefilms she has appeared in.
| | | |
| --- | --- | --- |
| Drama | Channel | Year |
| Chal Jhooti | PTV | 2001 |
| DaameRasai | PTV | 2001 |
| ManOSalwa | Hum TV | 2009 |
| Meri Unsuni Kahani | Hum TV | 2009 |
| Sandal | Geo TV | 2009 |
| Meri Zaat Zarrae Benishan | Geo TV | 2010 |
| Massi Aur Malka | Geo TV | |
| Gumshuda | PTV | |
| Larkiyan Muhally Ki | Hum TV | 2010 |
| ShehreDil Ke Darwazey | Ary Digital | |
| Jeevay Jeevay Pakistan | TVOne | |
| Baji | PTV | |
| Aurat ka Ghar Konsa | PTV | |
| Pul Siraat | ARY | 2011 |
| Kuch Kami Si Hai | Geo TV | |
| Ishq Ibadat | Geo TV | 2010–2011 |
| Kash Mai Teri Beti Na Hoti | Geo TV | 2011–2012 |
| Kash Mai Teri Beti Na Hoti 2 | Geo TV | 2011 |
| Extras The Mango People | Hum TV | 2011 |
| Jiya Naa Jaye | Hum TV | 2013 |
| Darbadar Tere Liye | Hum TV | 2014–2015 |
| Madventures Season 2 | Ary Digital | 2015 |
| Takkabur | APlus TV | 2015 |
| Joru Ka Ghulam | Geo TV | 2016 |
| Manjhdaar also Known as Sitam | Geo TV | 2016–17 |
| Mera Angan | Ary Digital | 2017 |
| Champa Aur Chambeli | Geo Kahani | 2017 |
| Zindaan | ARY Digital | 2017 |
| Love Mein Twist | PTV Home | 2015 |
| Aye Dil Tu Bata | Geo TV | 2018 |
| Paimanay | Urdu1 | 2017 |
| Munafiq | Geo Entertainment | 2020 |
| Main Agar Chup Hoon | Geo Entertainment | 2021 |
| Bechari Qudsia | Geo Entertainment | 2021 |
The list of her Telefilms include:
| | | |
| --- | --- | --- |
| Dulha Bhai | Hum TV | 2008 |
| Tum Se Kaise Kahoon | Hum TV | 2009 |
| Raju Chacha Ban Gaey Gentleman | Hum TV | 2010 |
| Chal Jhooti | Hum TV | 2010 |
| Achay Ki Larki | Hum TV | 2010 |
| Pappu Ki Paroson | Hum TV | 2011 |
| Yeh Kon Sa Dayar Hai | Hum TV | 2011 |
| Shaadi Ka Ladoo – Mera Teacher Mera Shauhar | Express Entertainment | 2011 |
| Kattwi Chatt | ARY Digital | 2015 |