Huawei Mate X3 is the latest addition to the foldable smartphones in the market at the moment. The smartphone is lighter than all of its competition and it looks like it will best many of its competition in many other aspects as well.
The smartphone is a book-style foldable device that has a very unique design while also remaining water-proof at the same time. In fact, it is the only non-Samsung foldable smartphone that is also water proof and offers satellite communication.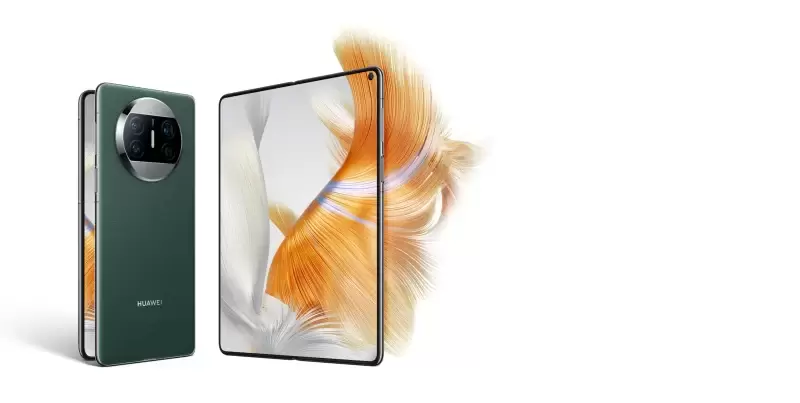 Here is everything you need to know about the Huawei Mate X3 and what you can expect from it.
Performance Specifications
The Huawei Mate X3 features some of the best features in the industry. This is a hybrid dual SIM Nano SIM smartphone that will support 3G, 4G, and 5G technologies. This smartphone was developed and created for gaming, working, and streaming, which means it is an overall high-performance handset.
According to the information released, the smartphone will come with Huawei's very own Harmony OS 3.1 which is bravely and successfully rivaling Android. The smartphone will feature a 3.19 GHz octa-core processor that will be supported by Adreno 730 GPU and Qualcomm SM8475 Snapdragon 8+ Gen 1 4G chipset.
As for memory, the smartphone will come with three memory options that are:
12GB RAM with 256GB ROM
12GB RAM with 512GB ROM
12GB RAM with 1TB of ROM
The smartphone will come with a microSDXC slot.
Screen and Camera Specifications
The new Huawei fold smartphone will feature 7.85 inches foldable OLED main touchscreen and will come with the latest features. The screen will feature a 2224 x 2496 pixels resolution, delivering 426 pixels per inch density. The screen will have a refresh rate of 120 Hz.
The smartphone will feature a 6.4 inches OLED cover display with 1080 x 2504 pixels. This screen will also have a refresh rate of 120 Hz. Both screens are protected by Kunlun Glass.
Read more: Oppo Find X6 Pro Released| Specifications and Price Announced
As for the camera specifications, the smartphone will come with an 8MP wide lens front camera that can capture videos in 4K and 1080p whereas it will also feature HDR and panorama modes. The primary camera is a triple-lens affair with a 50MP wide lens, an 8MP periscope telephoto lens, and a 13MP ultrawide lens with LED flash.
With this camera, you can capture videos in 4K, and 1080p and support HDR mode and Panorama mode.
Price of Huawei Mate X3 in Pakistan
The Huawei Mate X3 will feature a Li-Po 4800 mAh battery that is capable of 66W fast charging and 50W wireless charging. The smartphone will be available in Black, White, Purple, Dark Green and Gold colors. The smartphone is expected to arrive in April with an expected price of Rs. 409,999.