Geo Entertainment has released the teasers for Heer Da Hero, the upcoming new drama serial. The fans of the TV channel are very excited about the new drama as it promises unlimited entertainment throughout the month of Ramadan and beyond.
The drama serial is an action thriller that will keep you on the edge of your seat. Starring Imran Ashraf and Amar Khan in the lead, the drama serial looks fantastic and is packed with entertainment for you to enjoy. Lucky for us, this is a romance drama without crying and tears.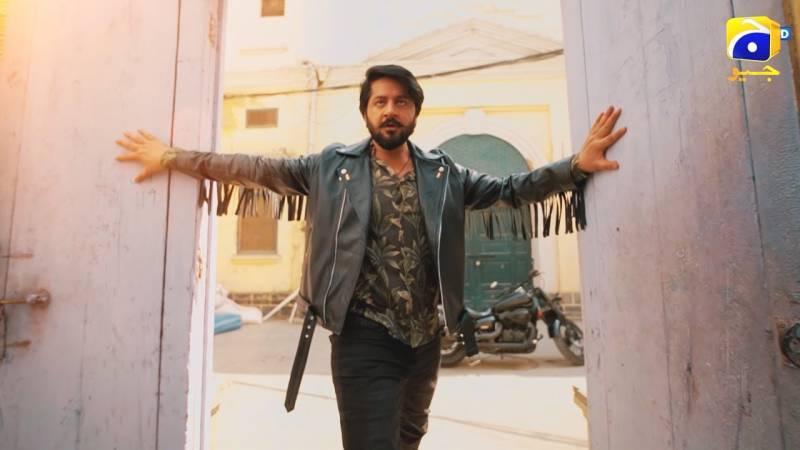 Here is everything you need to know about the drama serial Heer Da Hero and what you can expect from it.
What is the Cast of the Drama Serial Heer Da Hero?
The cast of the drama serial looks to be fantastic and full of favorite actors and actresses who have a huge fan following all over the world. The story looks fun, and the fans already have huge expectations because these talented actors and actresses have huge critical acclaim.
Here is the complete cast of the drama serial.
Imran Ashraf
Amar Khan
Usman Peerzada
Kashif Mehmood
Afzal Khan Rambo
Waseem Abbas
Ismat Iqbal
Naseem Vicky
Muneeza Arif
Rahim Pardesi
Ahsan Khan
Kinza Malik
Haim Khan
Who Wrote the Drama Serial?
The drama serial is written by actress Amar Khan. She is a critically acclaimed writer who has already written plenty of hits over the years. Amar has written drama serials and movies such as Akkad Bakkad, Dard-e-Dil, Azzad Masi and Black Wednesday.
Who Has Directed Heer Da Hero?
The drama serial is directed by Saima Waseem, who has worked in the industry for a long time. She has directed mega-hit drama serials such as Qalandar, Mohlat, Kahin Deep Jalay, Dil Zaar Zaar, Aik Aur Munafiq, Ishqiya and more.
Read more: Geo Entertainment Released Teasers for Telefilm Aap Kay Ajanay Say
Who Produced the Drama Serial?
The drama serial is produced by 7th Sky Entertainment under the watchful eyes of Abdullah Kadwani and Asad Qureshi. The production house has already produced some great masterpieces. These include Mere Humnasheen, Tere Bin, Qalandar, Khuda Aur Muhabbat series, Fitoor, Kasa-e-Dil, Uraan, and more.
What is the Timing of the Drama Serial Heer Da Hero?
The drama serial will be aired on Geo Entertainment very soon. Its OST and timing will be announced very soon as well. The drama serial is expected to be aired on 22nd March 2023.