Google is ready to challenge Samsung's hold on foldable smartphones with Google Pixel Fold. It is rumored that the new fold smartphone by Google will arrive in June of this year. Internally code-named Felix, the smartphone is expected to change the foldable smartphone game.
The device is expected to come with the most durable hinge on a foldable smartphone. What is more surprising is that the device will have a huge price. The handset will come at a price of $1,700, which is just $99 less than the Samsung Galaxy Z Fold 4. To make it more attractive, the device will come with a free Pixel Watch.
According to documents, Google intends to promote the Pixel Fold as a compact, water-resistant device with a 5.8-inch external screen. Photos obtained by CNBC revealed that the phone would unfold like a book, revealing a tablet-sized 7.6-inch screen, comparable to Samsung's rival product.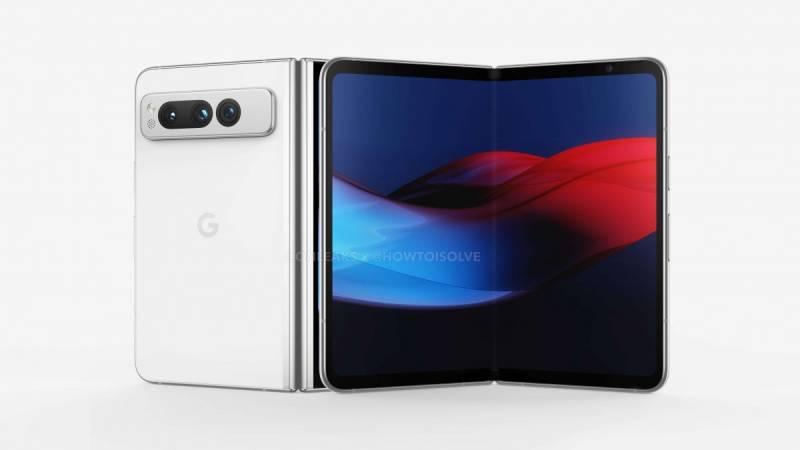 Despite weighing slightly more at 10 ounces compared to the Samsung Galaxy Z Fold 4, the Pixel Fold boasts a larger battery, which Google claims can last up to 24 hours, or even up to 72 hours in low power mode, which is great.
The Google Pixel Fold is powered by Google's Tensor G2 chip, according to the documents. That's the same processor that launched in the Pixel 7 and Pixel 7 Pro phones last year. Although hardware constitutes a small portion of Google's overall revenue, the Pixel Fold stands out as the priciest phone in the Google Pixel lineup.
Google has primarily focused on software development, including Android and its app store Google Play, for use on third-party devices manufactured by companies such as Samsung, which currently leads the folding phone market.
The Pixel Fold presents an opportunity for Google to showcase a fully Google-made foldable phone experience. Unlike other Pixels, this device may offer exclusive features that are not available on all Android phones, such as photo editing options powered by the Tensor processor.
Read more: Google Shares Drop by $50 Billion After Samsung Scare
In light of recent reports about Google and Samsung's relationship, the launch of the Pixel Fold comes at an uncertain time. Just this week, Alphabet shares experienced a drop of over 3.5% following news that Samsung may consider switching its default search engine from Google to Microsoft's Bing for its smartphones.
This move could potentially impact Google's estimated $3 billion in annual revenue from Samsung. To entice customers to switch to the Pixel Fold, Google plans to offer incentives, as stated in the documentation.
These incentives may include a trade-in option, allowing users to exchange their current Pixel, iPhone, or Android-powered phone for a discount on the Google Pixel Fold. Additionally, Google intends to offer a free Pixel Watch, its latest smartwatch, to those who purchase the Pixel Fold.