After teasing the audience for a good four months, 2021 Honda City will finally be launch today. According to the information circling around, the new car will be launched and revealed in Lahore at 7:30 PM. The goof news came right from the Honda's official page where they announced that the 6th generation of the beloved sedan will finally be available in Pakistan after a long wait.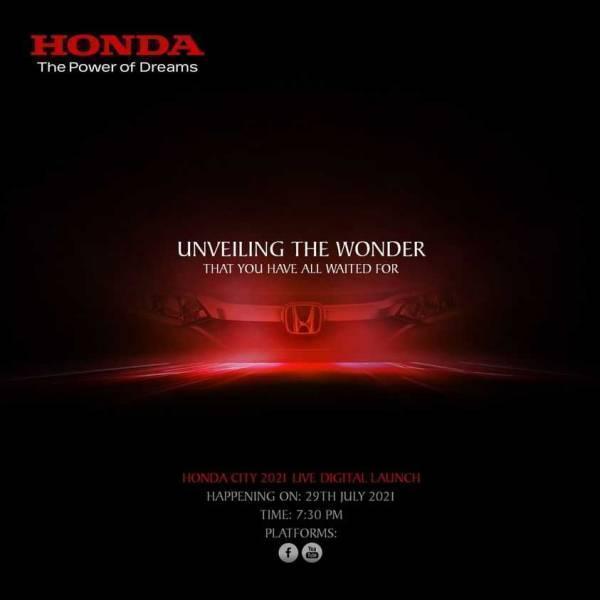 The reveal event will be held online on their Facebook page and on their official YouTube channel on 29th July and everyone is invited to this auspicious event. So far, Honda has booked 12000 units with more on the way.
Specifications of 2021 Honda City
This will be the next generation of City, which means we will finally have the 6th generation Honda City in our country. The sedan will be packed with latest features and technologies that the fans are whole heartedly awaiting. Along with the new ones, some old yet fantastic features have been kept.
Here are the standout performance specifications of 2021 Honda City.
The sedan will be available in 5 variants with different performance specifications. The following is the breakdown of each variant.
First two variants will have 1200cc SOHC i-VTec 4 Cylinder engine with 5 speed manual transmission. It will produce 88 horsepower and 110 Nm of torque.
The next three variants will have 1500cc SOHC i-VTec 4 Cylinder engine with CVT transmission. This engine will produce 118 horsepower and 145 Nm of torque.
Salient Features of the 2021 Honda City
The 2021 Honda City will come with some fantastic new features that will make driving this sedan a joy. Some of the standout features are new while some of them are taken from the previous generation. All in all, this sedan is going to be a dream come true for the Honda City fans.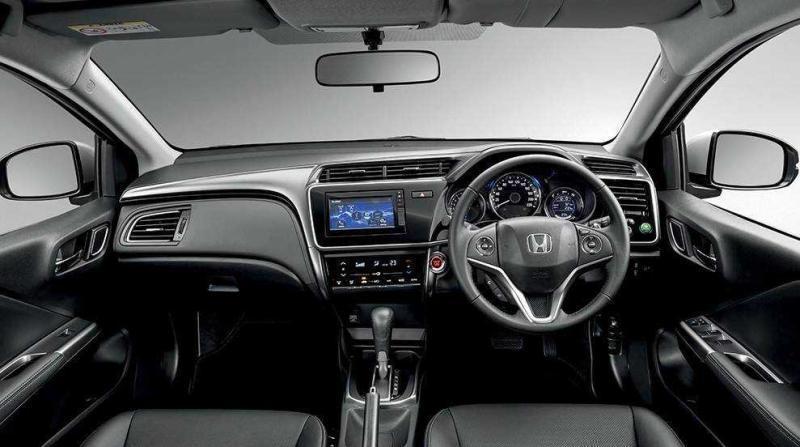 The salient features include:
Premium Dual Barrel Halogen Headlights
Daytime Running Headlights
Rear Taillights with Advanced Wrap Around Blubs
Fog Lamps
15 inch Steel Wheels
Auto Air Conditioner
7 Inch Infotainment System
Higher Variants will have 9 Inch Infotainment System
Safety features of the 2021 Honda City will include the following:
Anti Lock Braking System
Electronic Brake Force Distribution System
Auto Door Lock on Speed
Disc brake
Drum Brake
Cruise Control System
Rear View Camera
ACE Body Structure
Security Alarm
Impact Mitigating Headset
Pedestrian Injury Mitigation Technology
ISOFIX Seat for Children
Expected Price of The Sedan
While we are still not sure about the price of the car, it is expected that the price of the sedan will change dramatically, especially for the higher end variants. The expected price of variants is as follows:
1200cc models will have a price of Rs. 27,25000.
1500cc models will have a price between Rs. 300,000 and Rs. 450,000.
All will be revealed today at the launch event of 2021 Honda City.