Avatr is a joint venture between Huawei and Changan, a new EV brand that is all set to release new all-electric vehicles to the world, but especially in the regions and countries where EVs are scarce. The new venture is a joint partnership between mobile giant Huawei, Changan and CATL to develop smart electric vehicles at affordable prices.
All three of these brands are adding their strengths to Avatr and making it possible for the vehicles to stand out. Each of the brands will add something to the table and make the vehicles better than what we have in the market at the moment.
The Big Plan for Avatr
The big plan for Avatr includes making it approachable for many people. CATL will make the battery of the electric vehicles, Changan will manufacture the electric vehicles whereas Huawei will be the brains behind the smart technology solutions you will find in the vehicle.
Changan is China's biggest auto manufacturer and they had plans of creating this brand with another Chinese car brand that is called NIO. However, those plans never came to fruition and they ended the venture. But things changed and Changan kept the dream alive.
This is where Avatr came in. Changan shook hands with CATL who has 24% shares in the venture whereas Changan holds 39% shares in the venture. At the moment, Huawei does not hold any shares in this joint venture, but it is all set to provide its services to develop latest technologies for these vehicles.
Avatr 11 EV
As per the plans set by these brands, the very first Avatr EV will be on the roads in 2022 and will called Avatr 11. The Avatr 11 is a coupe style SUV that will carry the Huawei Inside intelligent solutions. The vehicle will feature a massive 200 kW supercharging motor and will have a jaw dropping driving range of 700 Km which is mind blowing for an electric vehicle.
The vehicle is said to read 0 to 100 Km/h in just 4 seconds, which is faster than Tesla Model S. Avatr has announced that the vehicle is already in production and it is expected that it will be fully launched in the second quarter of 2022, which is not that far away.
Changan's ambition is to become world's biggest EV manufacturer. While it may seem far fetched right now, but their partners will definitely make it possible. After the launch of this vehicle, the brand is ready to launch three more all electric vehicles in the coming five years.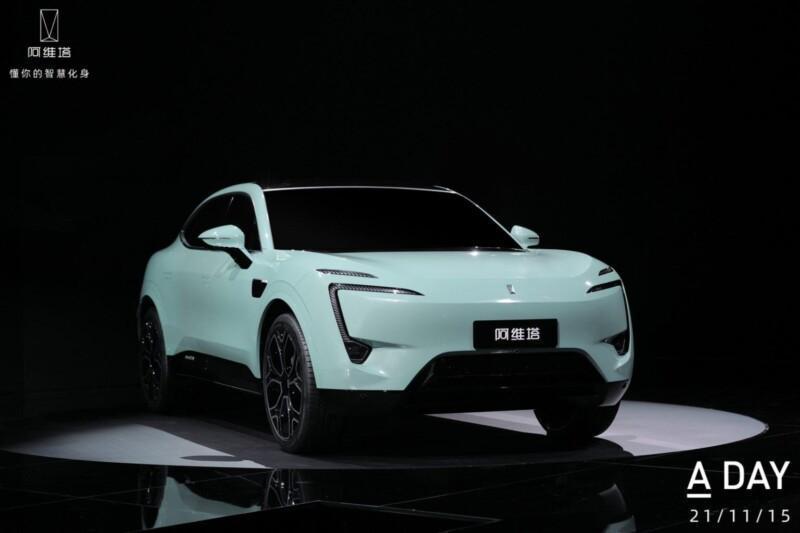 The Avatr 11 is already being produced in China and it looks like it will be launched their first as well.