Hyundai Sonata will be coming to Pakistan soon and it appears that will be available in two variants. The sedan by the makers of beloved Santro is expected to reach Pakistani markets soon and it is expected that this mid-size sedan will be available in two powerful variants.
The news came directly from Hyundai-Nishat. The two variants will come down to engine variants that are 2000cc and 2500cc engines. The two vehicles will be slightly different but the differences will significant enough to make you want to choose according to your needs.
Here is what you need to know about the new Hyundai Sonata and its upcoming variants.
Differences Between Two Variants of Hyundai Sonata
The sedan will be locally assembled, which means this will bring down the cost of the sedan down significantly. The two variants will be based on the engine option. The people who will get a 2000cc engine will get the base variant. The big changes come with the 2500cc engine.
The 2500cc engine variant model will have three additional features that will set the sedan apart from the base variant. These changes are big enough for you to invest in the 2500cc engine. These changes are:
Head Up Display
Auto Retractable Shade at Rear
6 Airbags
The rest of the options and features available will remain the same in both variants. The only down side of getting the 2000cc engine variant is that the vehicle will come with only dual airbags, which brings the safety rating of the vehicle down.
Engine and Transmission Options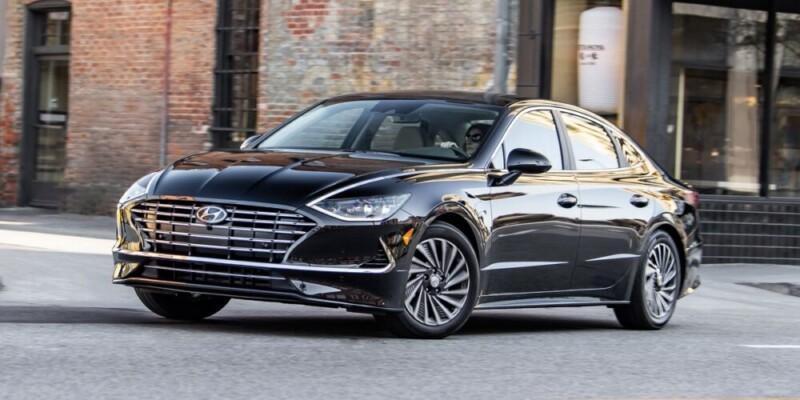 Both variants of Hyundai Sonata will come with 6 speed automatic transmission, which is a novelty in Pakistan. Usually, only the higher trim levels come with automatic transmission or it is an option for lower trims. This is a front wheel drive vehicle that will have three drive modes for both upcoming variants.
As for the performance specifications for both engine options. Here is what you need to know.
The 2000cc engine will produce 152 horsepower and 192 Nm of torque
The 2500cc engine will produce 191 horsepower and 245 Nm of torque
As for other features, the sedan will come with:
18 Inch Alloy Wheels
Dual LED Projection Type Headlights
LED Daytime Running Lights DRLs
Panoramic Sunroof
8 Inch Infotainment Entertainment System
Wireless Charger
Push Button Star
Power Front Seats
Dual Zone Automatic Climate Control
Front and Rear Parking Sensors
Rear Camera
Smart Cruise Control
Dynamic Guidelines
No announcement has been made for the price of any variant.