In a bold new move, Kia has announced their new SUV called the Kia Carnival. The new SUV is perfect for families and great for long droves off the road. Available in two trim levels, the new Kia Carnival is ready to bring something exciting and brilliant to the SUV enthusiast of Pakistan.
While the Kia website has not been updated regarding the upcoming SUV, there are a few things that we know about the upcoming all-new Carnival. If you are interested in the SUV and you want to know more about it, here is what we have confirmed up till now.
What We Know About the Kia Carnival
The South Korean brand will launch this new vehicle as an MPV or Multi-Purpose Vehicle. This is a family vehicle that will come in two trim levels. To begin with, the SUV will feature a brand new 3.5 liter V6 engine that will come paired with an 8-speed transmission, that replaces the old 3.3 liter engine that came with 6-speed transmission. The SUV will generate 272 horsepower and 331 Nm of torque.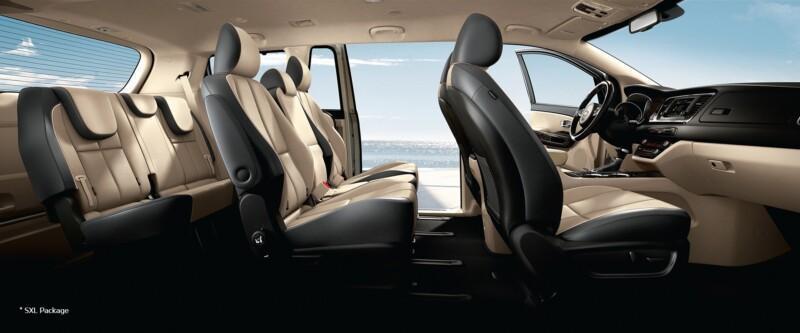 As for the key features, the Kia Carnival will feature integrated memory seats that can be adjusted by the users as they please. The SUV will feature dial type gear shit as well as paddle shifters so that the user can use whatever he is comfortable with.
You choose from multiple driving modes, you can open and close the truck with power tailgate option, the sliding doors add to the convenience and there is going to be an option for heated and ventilated seats as well. It is expected that the interior of the SUV will be in two tones to give it a luxurious look.
Book Now!
The Kia Carnival is available for booking at the moment. The GLS model has a factory price of Rs. 8,699,000 with a booking price of Rs. 2,500,000 while the GLS+ model has the factory price of Rs. 9,499,000 with a booking of Rs. 3,000,000. The SUV is expected to reach Pakistani market by April 2021. What are you looking forward to in this new SUV?