Samsung Galaxy S21 has another leak and this time, the leak is revealing some major information about the upcoming flagship smartphone by the South Korean brand. After the speculations that the smartphone will be better and bigger than ever before, the new leaked information is cementing a lot of information that was leaked before.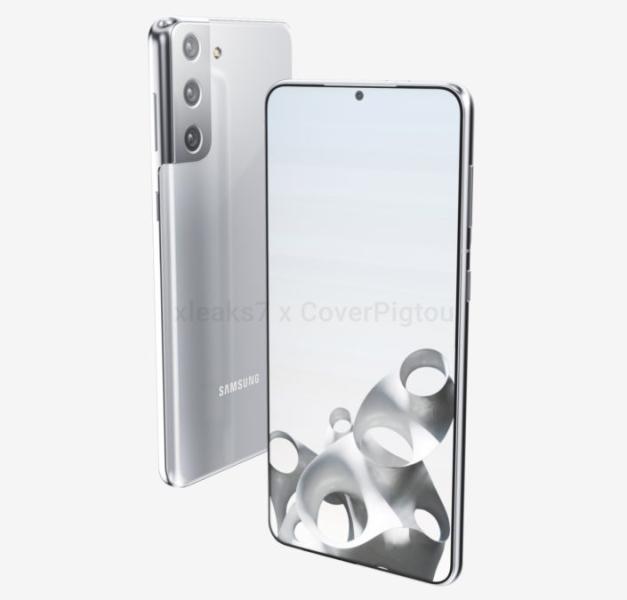 As we get closer to the launch of the smartphone, we get new information about it. Samsung Galaxy S21's new images have been leaked and they show the phone in all its glory. If the leaked images and design renditions are true, the new smartphone is expected to be stunning.
The Leaked Design of Samsung Galaxy S21
The leaks show that the new smartphone is much better and different from the other and recently launched S20. While the front panel of the smartphone looks like a regular flagship Samsung with a punch hole display, it is the rear of the smartphone that truly stands apart.
The camera module wraparounds one corner of the phone and it means that the case for the smartphone will look very strange indeed. The metal body is expected to be brilliant. As for the screen, the phone is rumored to have 6.2 inch FHD+ touchscreen display with 120 Hz refresh rate. The phone will also have a 4,000 mAh battery and triple lens camera with a 12MP lens and 64MP lens.
However, there are some hoping that the Samsung Galaxy S21 will have a larger screen of 6.7 inch screen and 4,800 mAh battery. Many also believe that the smartphone should have at least 5,000 mAh battery, four lens camera including 108MP main lens, 12MP ultra wide lens and two more 10MP lenses. Plus, people wish to have 6.8 inch WQHD+ display.
According to the experts, the Samsung Galaxy S21 will be launched on 14th January, 2021 with its whole range and will be released on 29th January. The price will be announced along with the release as well. Let's what happens when Samsung officially announces the phone and its accessories to the world.