The Pakistani government introduced yet another initiative, this time to increase the invest inflow from overseas Pakistani, in order to steer Pakistan out of the economic crises. The Government Introduced five-year dollar denominated diaspora bonds, officially known as 'Pakistan Banao Certificates' at an interest rate as high as 6.75%. These certificates are issued at interest rates higher than the price at which Pakistan had issued the last two bonds of same tenor. The three-year paper would be issued at an interest rate of 6.25% while the 5 year one would be issued at an interest rate of 6.75%.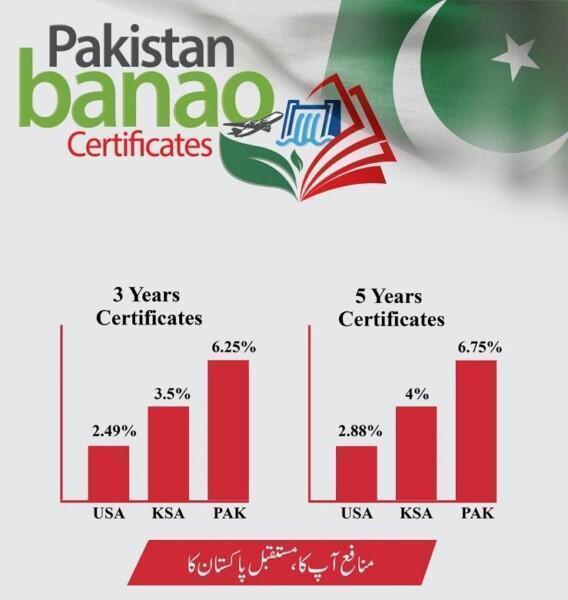 Also Check Out: FBR Introduces Online Registration of Smartphones in DIRBS
The Government also named these bonds as Pakistan Banao certificates in order to trigger a patriotic sentiment and boost the inflow of investment, in an attempt to improve the economic situation of the country. Prime Minister Imran Khan officially launched these bonds at a launch ceremony held at the PM's office this Thursday, stating that the country is going through a Balance of Payments Crises and such measures would help confront this shortcoming. The Federal Finance Minister Asad Umar also mentioned that the Balance of Payments crisis wasn't over yet however, he hinted at how there had been some improvements in it. Asad Umer, on this occasion, also said, "The return on investment is not higher than what Pakistan will have to pay if it issues a new bond but this is higher than what overseas Pakistanis are currently receiving."
Pakistan's Looming Economic Crises
As far as the balance of payments crises is concerned, Pakistan's gross official foreign currency reverses currently stand at $8.2 billion, even after the country acquired financial assistance from a couple of countries. These foreign reserves are barely enough for 7 weeks of imports. The Prime Minister, on this occasion, added, "It is important for overseas Pakistanis to see the country prosper, There are ups and downs in life but important thing is how we deal with difficult situations and come out of it stronger than before, Pakistan will become an example of transformative change."\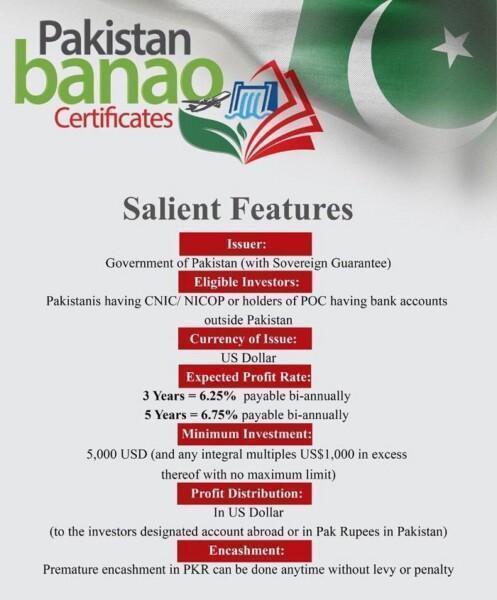 Eligibility and Lower Cap
The governor State Bank informed that the overseas Pakistanis can invest in Pakistan Banao Certificates by June 30. There minimum investment that could be injected is $5000 however, there's no upper limit. The Government also offers incentive to those who would collect their returns in Rupees instead of Dollars in the form of a 1% premium over the interest rate.
Overseas Pakistanis with a valid CNIC, Nicop or POC can invest in Pakistan Banao Certificates through a dedicated website.
While it could be termed as a step towards dealing with Pakistan's economic problems, the country currently required more significant, large-scale and long-term measures to lead Pakistan towards a healthy and sustainable economy.