Finding the perfect video editing software can sometimes be difficult because of the various options available today. Most of these tools come with advanced features that can confuse you as to which tool to choose for your video editing needs. An excellent editing software makes video editing easy and quick. To help you choose the best video editing software, here we've listed seven professional video editing options that you can select to make high-quality videos.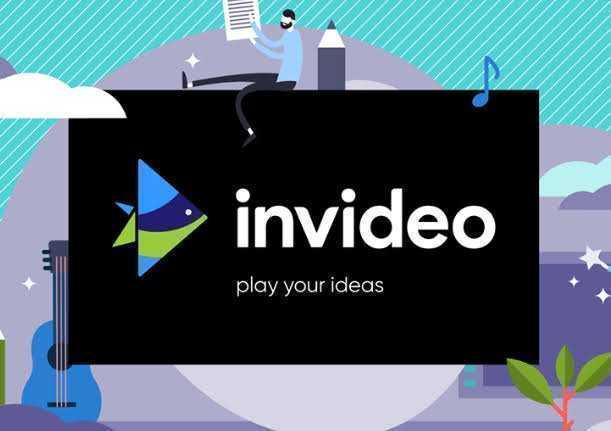 1. InVideo
InVideo is a video maker that most video professionals use for high-quality videos. You can make professional videos in just five minutes. It helps people create awesome video content easily and quickly. It's an affordable web-based platform that can be used on both Mac and Windows. You do not require extensive video editing experience to use the tool since you will be editing the videos in a simple, intuitive editor. It's an extremely easy-to-use software that you can use to edit text, add visuals, effects, and import stuff without a hassle. The tool comes with plenty of tutorials to help you and guide you in case you do not know how to go about using the software. With over 2,000 templates, you can easily customize them to suit your needs. The tool also allows you to add a VO or use the tool's built-in text-to-speech technology that's perfect for converting articles into videos or creating explainer videos.
2. Final Cut Pro X
Final Cut Pro X is an awesome video editing software filled with professional and advanced editing features. Known for its smooth performance, the software comes with a trackless timeline that allows you to arrange the elements into different roles such as titles, music, voiceover etc. The tool supports all major video formats and comes with 360-degree editing and color grading support. Apple's Final Cut Pro is an expensive software with a one-time fee that covers significant updates. It's a great tool for Apple users, but before you go ahead and buy it, try out the free trial before you make a decision. The powerful applications come with a simple interface that is easy to use. With its excellent organization tools and support for multi-cam, iPad Sidecar, and MacBook Touch Bar, the software is the ultimate professional video editing tool to use!
3. Wondershare Filmora9
Wondershare Filmora9 is another great software that's designed for both – professionals and beginners. With the intuitive interface, users can trim, rotate, merge, cut, crop, create slideshows, add music and voiceover to videos easily. Using the advanced editing features, you can try the chroma key to eliminate certain background images or video, color tune, and even use the audio keyframing feature to get the fade in and out effect. The software can be used on both Mac and Windows without any issues. The tool supports 4k video editing and comes with various effects and free music that you choose for your videos.
4. Adobe Premiere Pro CC
Adobe Premiere Pro is standard editing software that you can use for video editing. You can begin editing your videos even before you've finished importing. The tool comes with Virtual Reality and 360-degree support. It also comes with a wide collection of audio and video filters. You can choose between an annual or monthly subscription model, but this may not suit everyone. However, the Premiere Pro doesn't come with an initial outlay, making the software readily accessible. It's a cloud-based platform that's an ideal tool for collaboration. The software comes with organizational tools, excellent stabilization, and Multicam support. It is one of the best video editing applications in the market.
5. Lightworks
Are you into high-level video editing? If yes, then Lightworks is a software that is suitable for advanced users. The tool requires you to have technical knowledge and experience to make the best use of the software. With complete drag and drop support, standard insert, replace, and fit-to-fill edit commands, a Lightworks timeline will give you one of the best advanced features free. The software comes with the widest support for formats currently available in a professional NLE. You can easily share media, edits, and bins in real-time with full permission. The software is easy to work with, configure, and maintain.
6. CyberLink PowerDirector
CyberLink PowerDirector is an affordable video editor that makes video editing easy and fun. With the tool, you can easily optimize and integrate videos with just a few clicks. The timeline editor allows you to assemble pieces and get quality results that are perfect for publishing online. The tool comes with filters, controls, and flexible editing options that make video editing seamless. The software is adaptable and flexible with both advanced and beginner interfaces, with quick rendering speed and effects to make your videos engaging and eye-catching. Some of the other features include screen recording, Multicam, 4K and 3D support, 360-degree, and motion tracking support.
7. Clipchamp
If you're new to editing and have no video editing experience, then Clipchamp is one of the best video editing tools to use. The software is perfect for creating professional-looking videos within minutes. It's a free tool used for marketers, agencies, and content creators looking to make professional videos for online platforms. You can cut, trim, add filters, screen records, speed control, and add titles with the tool. You can choose from a wide variety of imagery soundtracks, stock videos, and GIFs. The software also comes with a range of templates that you can easily customize and edit according to your needs.Creating professional videos requires time and patience. To make eye-catching videos, you need the right tools and software to help you edit, cut, trim, and add effects and visuals that make a difference. Before you go ahead and use the tools, make sure to try out the features to see if they meet your video editing requirements.