Proton will launch SUV X70 at the end of this year in Pakistan
Proton in collaboration with Al-Haj:
Proton is a Malaysian automobile maker, who has collaborated with Al-Haj to launch a new crossover SUV X70 in Pakistan. Al-Haj are the makers of FAW automobiles in Pakistan. The SUV X70 will be launched in December 2020.
One interesting fact about this SUV X70 is that the Malaysian Prime Minister Mahathir Mohamad has gifted this SUV X70 to our Prime Minister Imran Khan.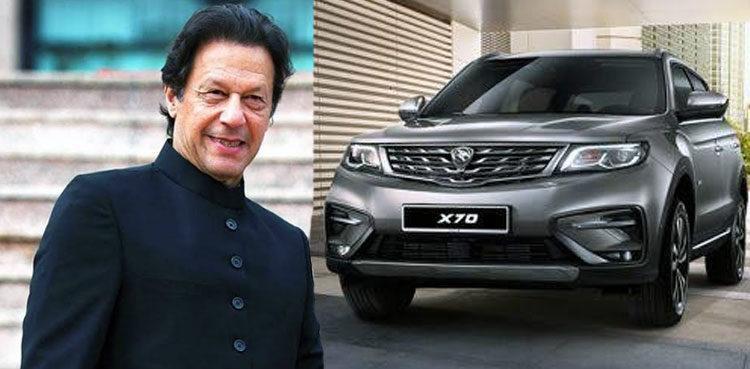 Price in Pakistan:
Proton SUV X70 will be put into production in Pakistan by the mid-2021. The price will be revealed at the official launching. The car enthusiasts contemplate that it will cost between Rs. 5 million- Rs 5.6 million.
Features of Proton SUV X70:
Proton X70 is a very compact crossover SUV and it is believed by the spectators that SUV X70 will have the features to compete with Hyundai Tucson, Kia Sportage, MG HS in Pakistan.
There was an event of preview launch held in Karachi. Al-Haj presented a sneak peak of X70 SUV. Following are the features revealed: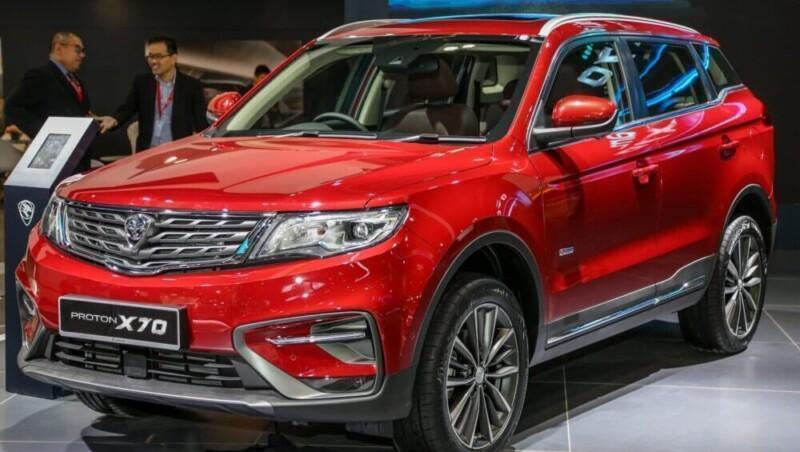 Exteriors of SUV X70:
The SUV X70 was displayed in two beautiful colors- Red and other one was Metallic grey. By the looks, Proton X70 is a very spectacular SUV.
From the Front:
The SUV X70 displays a look of a sports car from the front. It has a very sharp front with sharp grille, high bumper, and headlights. From the sides unique features which differs this SUV X70 from any other compact crossover SUV is its 18-inch wheels and the chrome side impacts at the bottom.
From the Back:
SUV X70 has a sloping tailgate with a top spoiler and sharp LED taillights at the rear end giving it a sportier look. At the bottom center there are brake lights.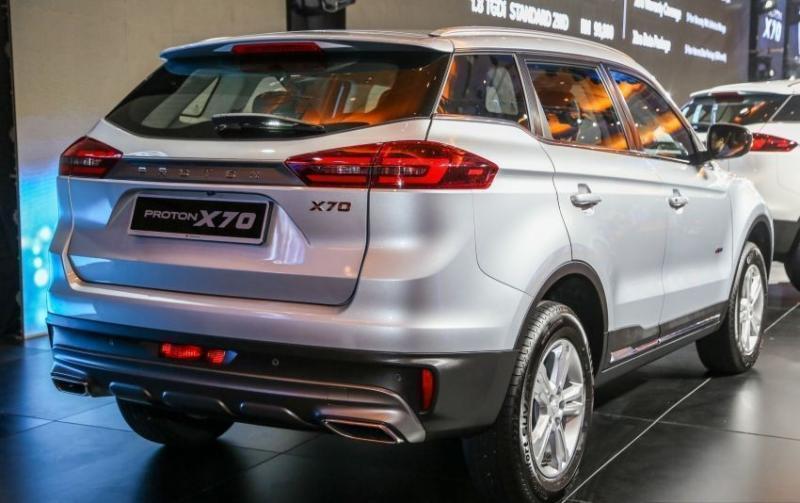 Engine:
Proton SUV X70 has a 1.5-liter, turbo charged, 3-cylinder petrol engine. Proton has given a look of dual exhausts at the rear end of this vehicle, although for this type of engine single exhaust was enough. SUV X70 has a 7- speed DCT automatic gearbox producing power of 176 hp and 225 Nm of torque.
Brakes and Suspension:
Proton SUV X70 has an Anti-lock Braking System (ABS) technology on all four wheels with ventilated disc brakes.
At the Front there is McPherson Struts while Multi-link coil spring suspension at the back. SUV X70 displays two modes that is eco -driving and sports driving modes.
Safety measures:
SUV X70 has all the safety technology that are present in other compact SUV such as 6 airbags, ABS, Electronic Brakeforce Distribution (EBD) and many more.
Complete Built-Up unit (CBU):
Initially SUV X70 will be presented as a Complete Built-Up Unit (CBU) in Pakistan. There will be additional features in the Pakistani version of SUV X70.
Comfortability and Various trims:
For the comfortability and convenience there are different trim variants
Top of the line Variant: have Napa leather on the doors, dash, and the seats
Base and Medium trim variants: will have plain roofs
Premium trim variant: will have Panoramic sunroof
Top trim-level: will have premium 8- speaker sound system with an amplifier and subwoofer.
All the variants will have leather-lined interiors, central touch sensitive infotainment system, with cell phone connectivity, smart voice recognition and command system, and 4G WIFI connectivity and a GSM SIM slot.
There is much hype for this new Proton SUV X70, but we will have to wait and see how will it be received by the spectators.