QMobile is one of the leading mobile phone companies (Probably the No. 1) in Pakistan. QMobile has always fascinated its customers towards its products. In the previous year, QMobile has changed the mobile phone history by producing awesome handsets with outstanding features at reasonable prices. Apparently, it is the era of smartphones. Hence, QMobile has also got its name bold in the list of best feature phone manufacturers.
As smartphone users are increasing day by day that is why feature phones have lost their market. Furthermore, there is much room for feature phones yet to hit the market but only upon their specifications.  But it really fascinates the mobile phone users when there comes a feature phone with best features according to their need at a fair price. Moreover, it seems that feature phones are regaining their position as they are reliable, cheap and give best battery timings.
QMobile Power 1Pro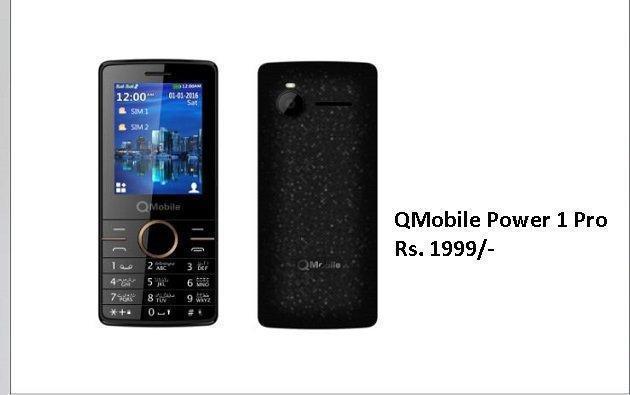 So, here comes a new feature phone you might be waiting for. QMobile has launched a new feature phone "QMobile Power 1 Pro". The mobile phone is really cheap (Only PKR 1,999) and it has many features. This mobile phone is elegantly designed and incorporates powerful and outstanding features. Furthermore, it has the ability to cope with most common challenges
Let's now have a look at the phone's features and specifications precisely.
Price: PKR 1,999/-
4 inch LCD display
Smart camera with flash
Powerful 3000 mAh battery
Expandable memory up to 16 GB
Audio and Video player
Wireless FM radio
Powerful torch
Internet browsing
Since these features seem to be the best one could get. So come on and give this mobile phone a chance to prove you its awesomeness. QMobile is Pakistan's No. 1 Smartphone selling brand that offers its users affordability and reliability all at once. It's all because of the excellent customer care with features that provide convenience to the customers.