Saba Qamar Zaman, born as Sabahat Qamar zaman is one of the highest-paid actresses, models, and hosts of Pakistan entertainment. She is the epitome of beauty, grace, and talent and one who proved herself. People around the globe love her style, versatility, and unique acting skills. She was nominated in Film fare awards for 'Hindi Medium.' This article includes detailed information about Saba Qamar Zaman Biography, Saba Qamar Zaman Age, Saba Qamar Zaman Education, Saba Qamar Family, Saba Qamar husband, Saba Qamar career, and Saba Qamar awards.
Saba Qamar Biography
Saba Qamar Zaman is famous as the queen of expressions and a versatile actress of the showbiz industry. She always amazes her audience whether comic or serious role. Saba is full of astonishing abilities and never steps back from experimenting with different roles. This 'powerhouse of talent' is an inspiration for many juniors in the industry. The alluring face of industry made her debut in 2005 with 'Main Aurat Hoon' and is now one of the highest-paid television celebrities. Saba Qamar is recognized both at the national and international levels. The government of Pakistan honored her with 'Tamgha-e Imtiaz' in 2012 and pride of performance in 2016. She was named'Pride of Pakistan'by Daily Times in 2018.
Saba Qamar age
Saba was born on 5 April 1984 in Hyderabad (Sindh) but currently, she is living in Karachi. She is 37 years old now in 2021. Her career started at the age of 19.
Saba Qamar Education
Saba Qamar got her early education in Gujranwala as she moved from Hyderabad to her grandmother's house in Gujranwala after the death of his father. Later she moved to Lahore for higher studies and completed her bachelor's from Lahore.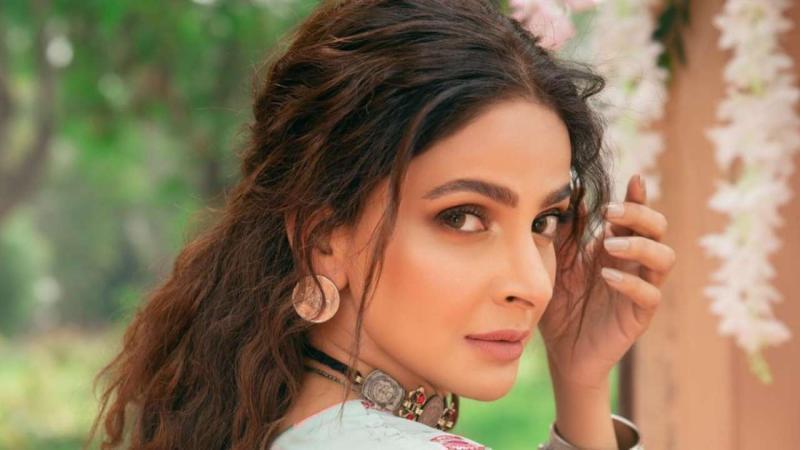 Saba Qamar Family
Saba Qamar was born in a Sindhi, Syed family that believes in preserving old traditions. Her father died when she was 3 years old. After the death of her father, her mother shifted to Gujranwala, where her mother lives, along with her six kids. She was the first one in the family to step into the showbiz industry but her family supported her throughout the journey. She is now living in Karachi with her family.
Saba Qamar husband
Saba Qamar is single and not married yet. She confessed many times that her heart has been broken and life taught her many lessons. On YouTube, she spoke about the relationship of 8 years with someone and thought of being with him for the rest of her life. Eventually, he got married to a girl in his family without telling Saba and that was the end of their love story. Recently she was in love with blogger Azeem khan and decided to marry him. However, their relationship ended so early with a controversy.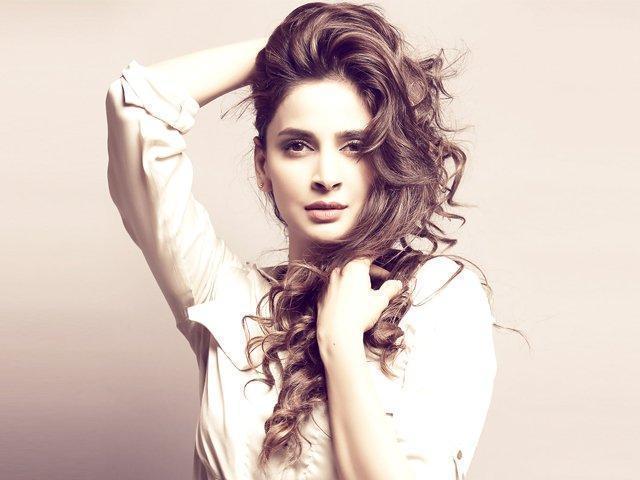 Saba Qamar career
Saba Qamar, the biggest asset of showbiz industry started her career in 2005 from PTV serial 'Mai Aurat Hoon.' She performed negative, comic, and serious roles brilliantly. She played different roles in PTV serials Garoor, Taqdeer, Chaap, Dhoop Mein Andhera Hai (2006), Kanpur Se Katas Tak, bint-e-adam (2007), and Unbiyaanable and Maamo. In 2007, she appeared In the ATV drama serial 'Khuda Gawah' and PTV's serial 'Jinnah K Naam' that was a tribute to the founder of Pakistan, Muhamad Ali Jinnah. She played the role of Fatima Jinnah. This series failed to amaze the audience and received negative reviews. However, Saba was nominated for the Best actress award at the LUX style awards. In 2010, she performed the supporting role as Suraya in HUM TV drama serial 'Dastan' that was based on Razia butt's novel Bano, starring Ahsan Khan, Fawad Khan, and Sanam Baloch. The series proved to be a turning point in her career and she won the best Tv actress award at Pakistan Media Awards.
In 2011, her role as Zarish in 'Tinkaay' earned her Best Television actress award in both public and jury at the 16th PTV annual awards, and she was also nominated for Best Television actress Lux Style Awards. She then appeared in the romantic series 'Paani Jesa Piyar' as adrash followed by 'Tera Pyar Nahi Bhoole' as zartash. She played the role of selfish and self-obsessed saman in 'Maat' that was a commercial hit and became the 13 highest-rated TV series. The same year in 2011, she was seen with Sami khan in three of GEO's projects, TereIkNazar, Jo ChaleTo Jan Say Guzar Jayen Gy, and Main Chand Si.
After two-year failure, her career began to rise again in 2014, with Janam, Bay Emaan Mohabbat, Bunty I Love You, Izterab, Shareek-e-Hayat, and Digest Writer. The Drama serial 'Bunty I love you was the first success after 'maat and 'digest writer' received five nominations at HUM Awards. In 2015, she appeared in comedy-drama serial S.H.E.
She made her film debut with the movie 'Aina' in 2013, starring Faysal Qureshi and Ali Ansari. In 2015, she did a supporting role in 'Manto' directed by Sarmaad khoosat, the film was a commercial failure and poorly performed at the box office but saba's character was well received by critics. In 2016, she was seen in the travel-comedy 'Lahore say agay' that did well atthe box office. Her debut in Bollywood with 'Hindi medium'opposite Irfan khan was quite successful. She received a nomination for best actress at Filmfare awards.
Her Biographical drama series 'Baaghi' based on the story of Qandeel Baloch was one of the highest-grossing dramas of 2017. Saba's performance was cherished by the audience and earned her the Best actress award at IPPA.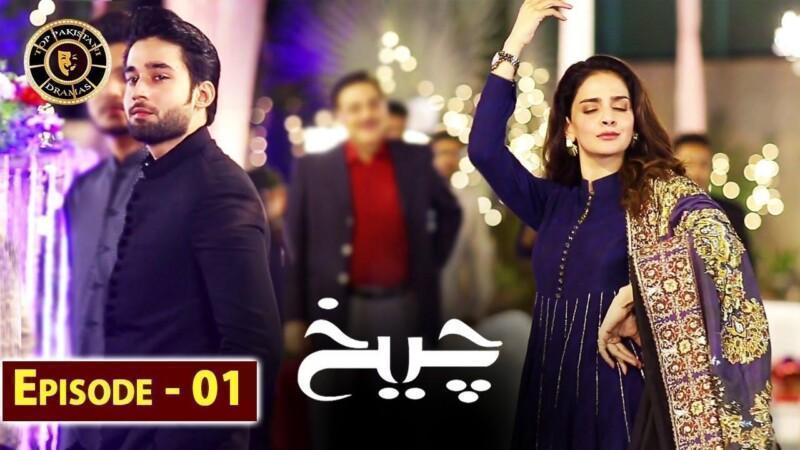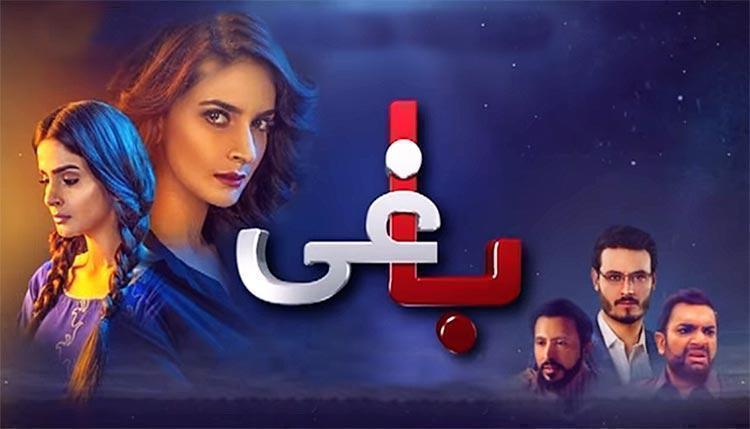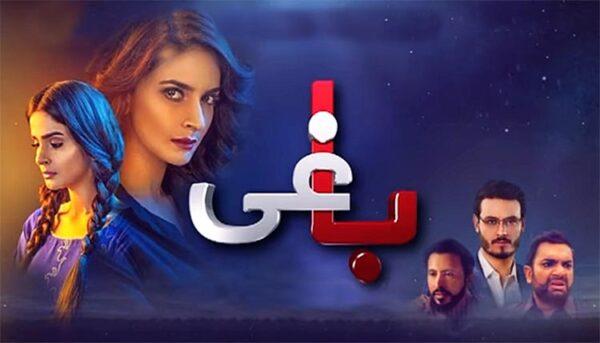 Saba Qamar Drama list
2006 Mein Aurat Hoon
2006 Dhoop Mein Andhera Hai
2006 Bint e Adam
2007 Khuda Gawah
2007 Kanpur Se Katas Tak
2007 Jinnah KeNaam
2008 Unbiyaanable
2009 Mishaal
2010 Dastaan
2010 Uraan
2011 Tinkay
2011 Khalida Ki Walida
2011 PaniJaisaPiyar
2011 Maat
2011 Jo Chale To Jaan Se Guzar Gaye
2011 Main Chand Si
2011 TeraPyarNahiBhoole
2011 TereIkNazar
2012 YahanPyarNahin Hai
2012 Shikwa Na Shikayat
2013 KaashAisa Ho
2013 Sannata
2013 UlluBarayeFarokhtNahi
2014 Jaanam
2013 Bunty I Love You
2014 Shareek-e-Hayat
2014 Izteraab
2014 Na Katro Pankh Mere
2014 Digest Writer
2014 Bay Emaan Mohabbat
2015 Kaisay Tum Se Kahoon
2015 Bajirao Mastani
2015 Sangat
2016 Mein Sitara
2016 Besharam
2017 Baaghi
2017 Manto
2019 Cheekh
Saba Qamar Films list
2013 Aina
2015 Manto
2016 Lahore Se Aagey
2016 8969
2017 Hindi Medium
2018 MoomalRano
2018 DilDiyanGallan
2018 IssDil Ki Essi Ki Tessi
2020 Sikka
2021 Kambakht
Saba Qamar Awards
| | | | |
| --- | --- | --- | --- |
| Year | Drama/Film | Category | Award |
|  2011 | Tinkay |  Best Actress Jury/ viewers |  PTV Awards |
|  2011 | Daastan |  Best Supporting actress |  Pakistan Media Awards |
|  2012 | TeraPyarNahiBhoolai |  Best Actress Jury |  PTV Awards |
|  2012 | PaniJesaPyar |  Best TV actress |  Lux Style Awards |
|  2013 |  Maat |  Best Actress |  Pakistan Media awards |
|  2015 |  Bunty I Love You |  Best Actress |  HUM Awards |
|  2016 | Manto |  Best Supporting actress |  Galaxy Lollywood awards |
|  2016 | |  Pride of Performance | |
|  2017 | Besharam |  Best Actress |  ARY viewer's choice award |
|  2018 |  Hindi Medium |  Breakthrough Performance of the Year |  Masala Awards |
|  2018 |  Hindi Medium |  Best Female Debut |  Bollywood Film Journalist's Awards |
|  2018 | Baaghi |  Best Tv actress |  Lux Style awards/ IPPA awards |