Sajal Aly or Sajal Ali is a versatile, beautiful and familiar actress of the Pakistani showbiz industry. The actress showed her undeniably fine acting skills in Bollywood too. The humble, innocent and decent personality of Sajal is what distinguishes her among others. At very early years of her life, she decided to be an actress. He made her debut as a child star. 'Yaqeen ka Safar,' is among her famous drama serials where she performed the role of Dr Zubia. This serial made her rise the heights of success and this was the serial which earned her success and prominence among others. People across the globe admire her and love to know about her. Therefore, this section is going to highlight Sajal Aly biography, Sajal Aly Age, Sajal Aly family, husband and more.
Sajal Aly Biography
Sajal is among the cute and most noted actresses of the industry who contributed by working hard in variety of drama serials. She almost performed every character ranging from contemporary social to romantic dramas. Sajal made her debut as a child star when she was only 15 years of age. Along with charming personality and beautiful looks, Sajal also hold brilliant acting skills. Additionally, she is known to have a soulful voice although she doesn't pursue singing as a career. The alluring actress holds a non-artistic background and yet she is one of highly demanded actress of the industry.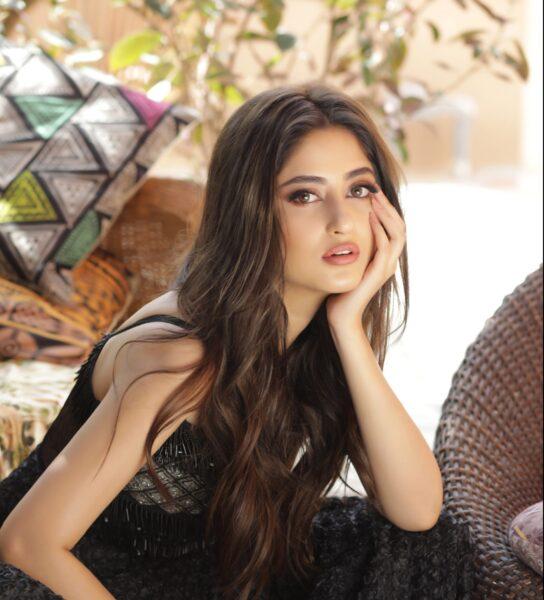 Sajal Aly Age
The diva was born on January 17, 1994 in Lahore. She spent her teenage life there. Later on, she moved to Karachi along her family.
Sajal Aly Education
Sajal completed her early education from Lahore Grammar School and later on went to Beacon House School System.
Sajal Aly Family
She was born and raised in an ordinary family with no roots in television screen. She used to live with her family in Lahore. Later, her father got married for the second time and divorced her mother. Then, she along with her family moved to Karachi. She and two of her siblings were brought up by her mother. Her mother name WAS Firdous Ali who bravely faced all the ups and downs and took good care of her kids. Sadly, her mother died in 2017 due to a contagious disease of Cancer.
Ssajal has one sister named Saboor Aly. Saboor is another big name of the industry who is a talented model and actress. Her youngest brother, Muhammad Ali is a student who lives in abroad.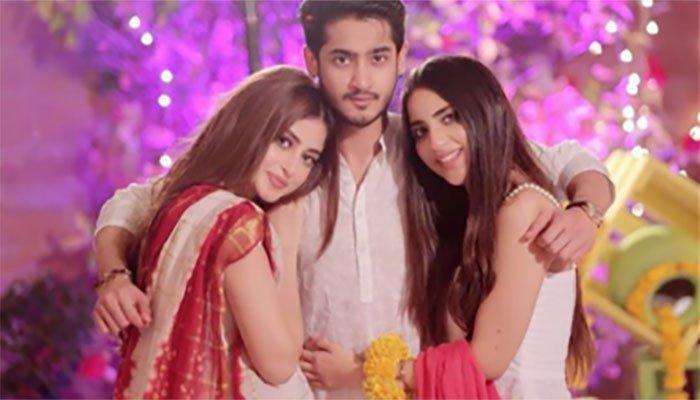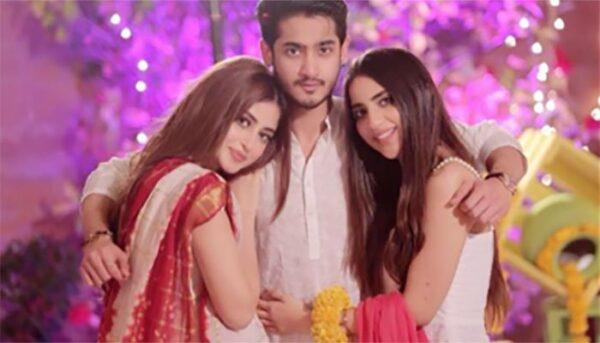 Sajal Aly Husband
Few years back, many news circulated on social media regarding the relationship of Feroze Khan with Sajal. Even, Feroze also confessed about his likeness towards her. However, they also broke up due to unknown reasons. Later on, in 2019, actress announced her engagement news with her co-star Ahad Raza Mir. Ahad also belongs to showbiz industry. He is a son of renowned actor Asif Raza Mir. In March 2020, both celebrities got married in an intimate wedding at Dubai.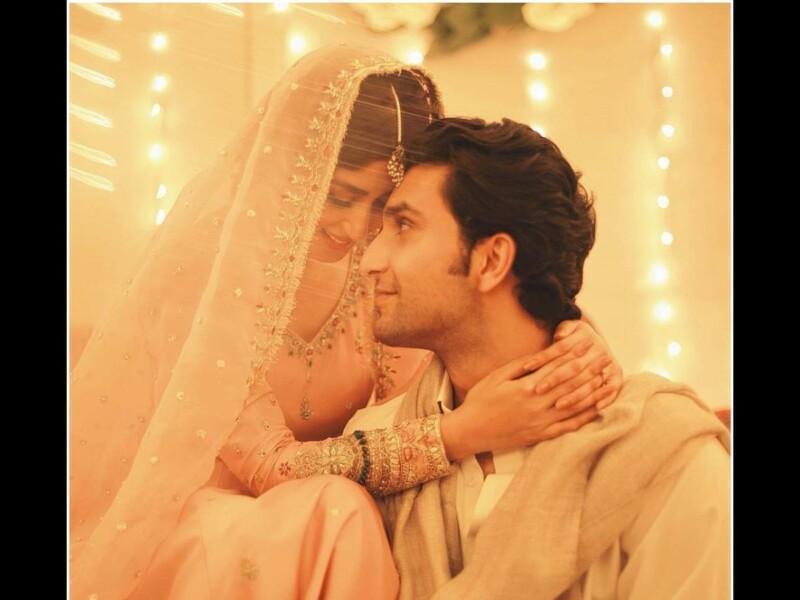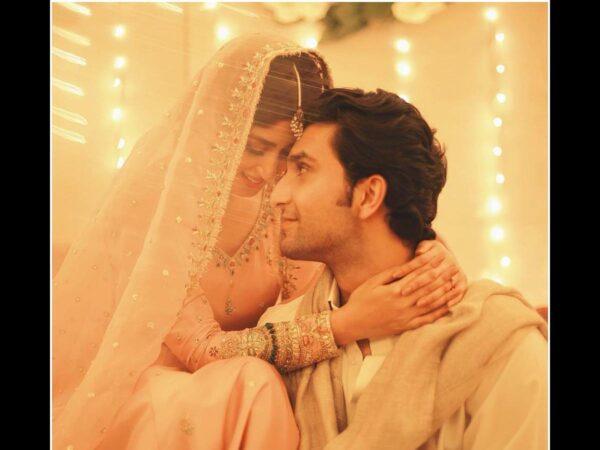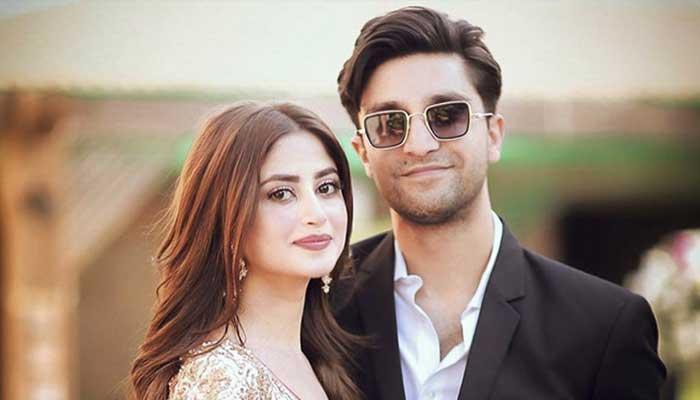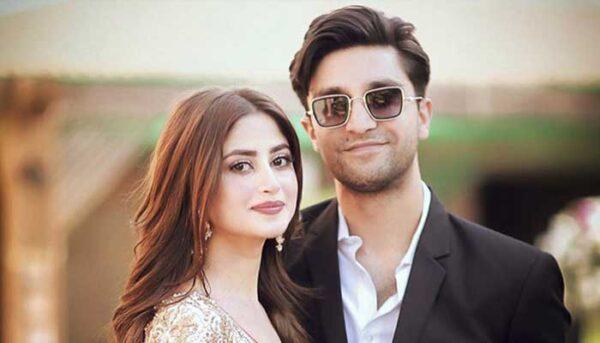 Sajal Aly Career
The epitome of beauty and talent made her first appearance on small screen in 2009 with a role in 'Naadaniyan,' with co-stars Danish Nawaz, Mohib Mirza and Nida Yasir. After taking break for two years, she again started with a new drama serial 'Mehmoodabad ki Malikan,' opposite Saboor Aly. Her tremendous acting skills made her famous among viewers and directors. She rose to heights of prominence with her roles in a variety of drama series including 'Sitamgar,' 'Quddusi Sahab ki Bewah,' 'Gul-e-Rana,' 'Aasmano Pai Likha,' 'Nanhi,' 'Chup Raho,' and many other. One of her drama serials 'Khuda Dekh Raha Hai,' garnered her across the globe recognition; the following also earned her an award nomination.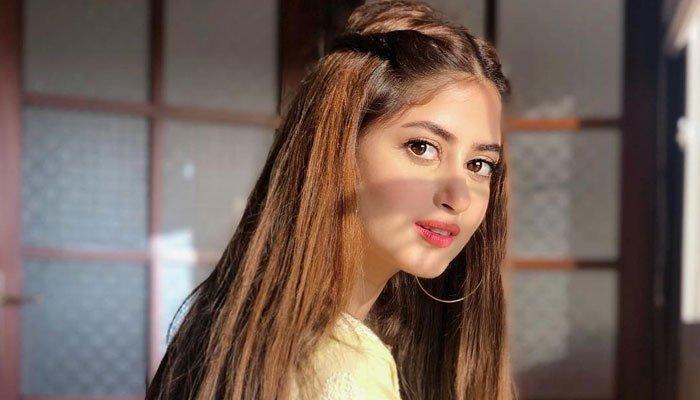 In 2018, she earned award for her 'Yaqeen ka Safar,' wopposite Ahad Raza Mir and for 'O Rangreza,' opposite Bilal Abbas Khan. Additionally, 'Aangan,' paved her way to the large screens due to her tremendous acting in the serial. Another blockbuster 'Alif,' opposite Hamza Ali Abbasi has also added to the success bucket of diva.
She made big screen appearance for the first time in 2016 in the movie 'Zindagi Kitni Haseen Hai' with co-star Feroze Khan. The movie earned 10 crores at the box office. She made her Bollywood by working with Adnan Siddiqui and Siri Devi in the film 'Mom.' The film garnered over 100 crores at box office which is indeed a great achievement.
Not only in acting, Sajal proved herself in singing as well.  For the first time she sang an OST for 'O Rangreza,' with co-singer Sahir Ali Bagga. This amazed listeners around the world. However, she didnit have any plans to pursue it as a career in near future.
Sajal Aly Dramas     
Mohabbat Jaye Bhar Main
Sasural Ke Rang Anokhay
Mere Khuwabon ka Diya
Nanhi
Kitni Girhaien Baaki Hein
Aasmanon Pe Likha
Qudrat
Laadon Main Pali
Mera Rqaeeb
Chup Raho
Kahani Raima aur Manahil Ki Sannata
Gohar-e-Naya
Kahani Aik Raat ki
Quddusi Sahab ki Bewa
Do Dant ki Mohabbat
Sitamgar
Chandani
Meri Ladli
Mastana Mahi Nadaniyan
Mehmoodabad ki Malkan
Meri Ladli
Yeh Dil Mera
Ishq e Laa
Alif
Rangreza
Gul e Ranna
Khuda Dekh Rha hy
Mera Raqeeb
Dhoop ki Dewar
Aangan
Noor ul Ain
Mera Yaar Mila De
Sajal Aly Films
·       Mom
·       Khel Khel Mein
·       Zindagi Kitni Haseen Hai
Awards & Nominations
·       Sajal was nominated for best actress awards of 'O Rangreza,' 'Zindagi Kitni Haseen Hai,' 'Khuda Dekh Raha Hai,' Gohar e Nayab,' 'Mera Qatil Mera Dildar,' 'nanhi,' 'Sannata,' 'Gul e Rana,' and 'Yaqeen ka Safar.'
·       In 2017, she achieved 'Best Actres Award,' for her utmost performance in Gul-e-Rana.
·       She garnered award for the Best on-screen couple with Feroze Khan for 'Zindagi Kitni Haseen Hai.'
·       In 2018, she won award for Best Actress and Best on Screen Couple with Bilal Abbas Khan.
·       She received appreciation award from Distinctive Arab Festivals Awards for her contribution to film and TV.
·       Her biggest lifetime achievement is that she is now working for Hollywood and is shooting for Jemaima Goldsmith's Production.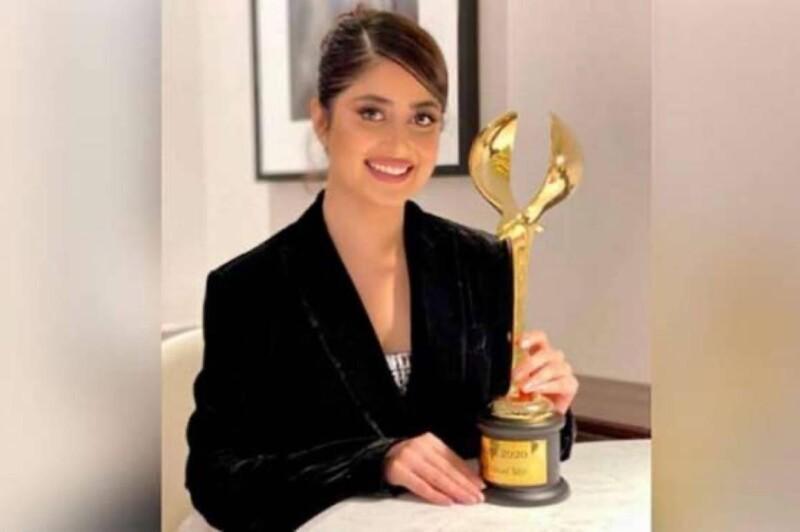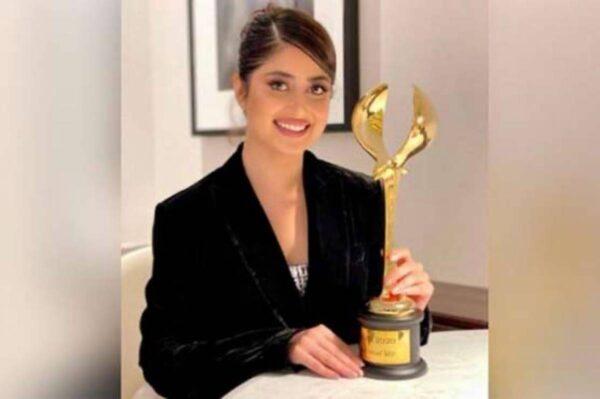 Also Read: Ayesha Omer|Biography, Age, Education, Marriage, Family & Dramas