If there is a celebrity who has taken the biggest U-turn in terms of personality it is Aamir Liaquat. One minute, he is a religious scholar and in another he is a political leader who has his memes made and shared across all social medias.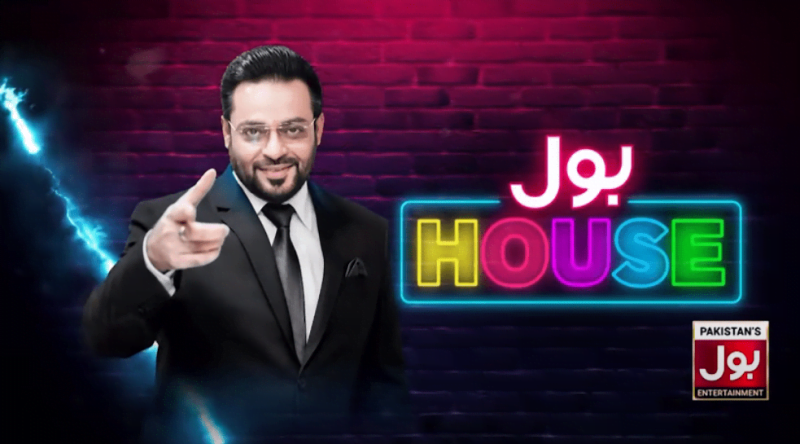 He definitely knows how to stay in news and this time, he is doing it by hosting a Pakistani version of Big Boss. Called Bol House, Aamir Liaquat is all set to host the show whose Indian counterpart is hosted by the mega star Salman Khan.
Here is what we know about Bol House so far.
Aamir Liaquat to Host Bol House
Aamir Liaquat has previously hosted many gameshows and TV shows. The controversy king of Pakistan has previously hosted many shows and game shows for various TV channels. He has appeared on Express Entertainment as a host for Piyara Ramazan and later he has appeared as a host on Jeeway Pakistan on Express Entertainment as well.
As of now, he is appearing of Bol TV for some time now. This time, however, he will be hosting the new TV show Bol House, which is inspired by Big Boss. Bol has previously produced other realty shows and have been very successful with them as well.
Now Bol has released a teaser of the show and shares a monologue from this notorious man who thrives on controversies. The teaser shows the format of the show. The participants will stay in the house for a month while they will have to abide by all the rules of the house.
The last one standing will win 1 crore rupees. The teaser also showed the setup of the house and revealed that the house will carry the same features as the houses in Big Boss franchise. While the inclusion of Aamir Liaquat is getting a lukewarm response from the audience, the audience is feeling exciting about the TV show overall.
This will be a one of a kind of show in Pakistan and only time will tell if we will love it or hate it.