First P Series Smartphone named Samsung Galaxy P1…!
Samsung announced many new smartphones for its customers in this year. The most recently smartphone was Samsung Galaxy Note 9 and now a new series with the name of P would be launched by the company. Samsung is going to launch its first P Series smartphone named for its customers. The name of this new smartphone is Samsung Galaxy P1. This smartphone includes an in-display fingerprint scanner. The new Galaxy P1 is expected to be integrated with its in-house mobile GPUs to reduce reliance on Imagination Technologies. The company is offering PowerVR range of GPUs for mobile devices. The key features of Samsung Galaxy P1 that are disclosed yet are described here for you.
New P Series with Samsung Galaxy P1
It was said by the president of Samsung Company that company would bring better technology to its mid-range devices. Therefore, a new device with the name of Galaxy P1 is going to launch in next month. Samsung going to launch its new P series smartphone named Samsung Galaxy P1 for its customers.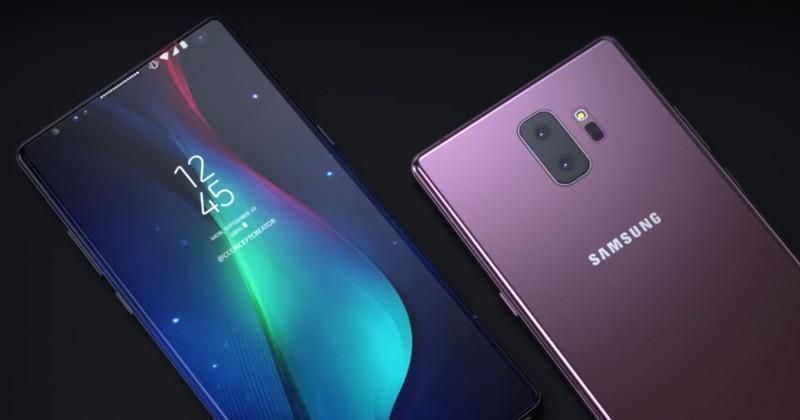 There would be an in-display fingerprint scanner and in-house mobile GPUs in Samsung Galaxy P1. This smartphone with P series is expected to cater to the mid-range segment. The new Galaxy P1 would be powered by the Exynos processors, and would support 3GB to 4GB of RAM. The dual camera setup would also be included in this P series smartphone.
Key Features of Samsung Galaxy P1
Some features of this new P Series smartphones that are unveiled now are as follows:
Device Name: Samsung Galaxy P1
In-display fingerprint scanner
In-house mobile GPUs
Exynos processors
3GB to 4GB of RAM
This smartphone would be launch at the end of the next month (October 2018). It would come firstly in China and then in other markets. It would also be available in Pakistan market after its official launching. The price details of Galaxy P1 are not yet unveiled. Stay tuned with us to get the latest information and updates about any new technology. We would updated to you when we got any other features or price details of Samsung Galaxy P1.
Related Article|Samsung Galaxy J2 Core| Company's First Android Go Smartphone