Everything You Need To Know about Send Voice Messages via LinkedIn…!
Many social websites are used by almost everyone nowadays. As Facebook, Twitter, Instagram, LinkedIn etc. All these social sites are providing many new features for the convenience of users. Here I am going to tell you about the new features named Send Voice Messages via LinkedIn. LinkedIn added a new feature Send Voice Messages for sending voice messaging now. This features is available for all Android and iOS devices. Now you can start conversation using your voice to speak with your professional connections in LinkedIn. The new Send Voice Messages via LinkedIn will be available globally in next few weeks.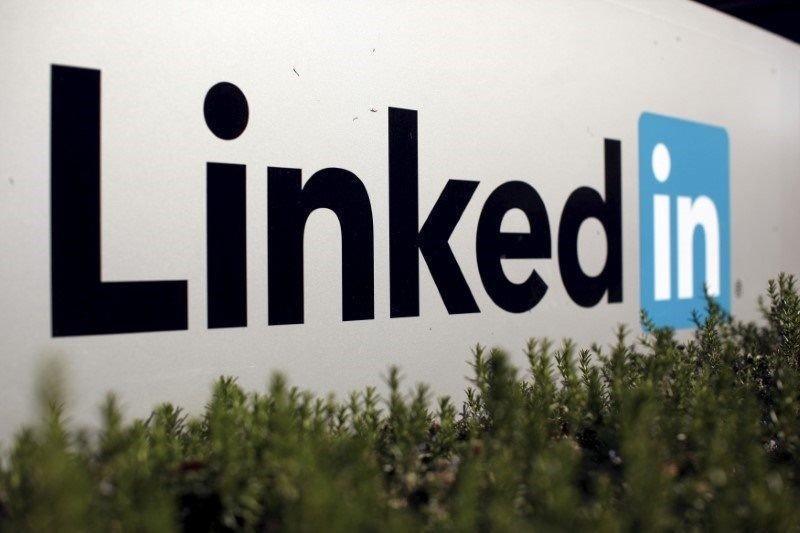 All about Send Voice Messages Feature
This feature is helpful for you in following ways as:
When you are doing multiple tasks or you need to give a detailed explanation then this Voice Messaging feature let you more easily and quickly communicate.
If you are tired by manually typing messages then this feature will give you ease on LinkedIn.
LinkedIn would now let people to record and send voice messages each other. These voice messages are limited to 1 minute in length.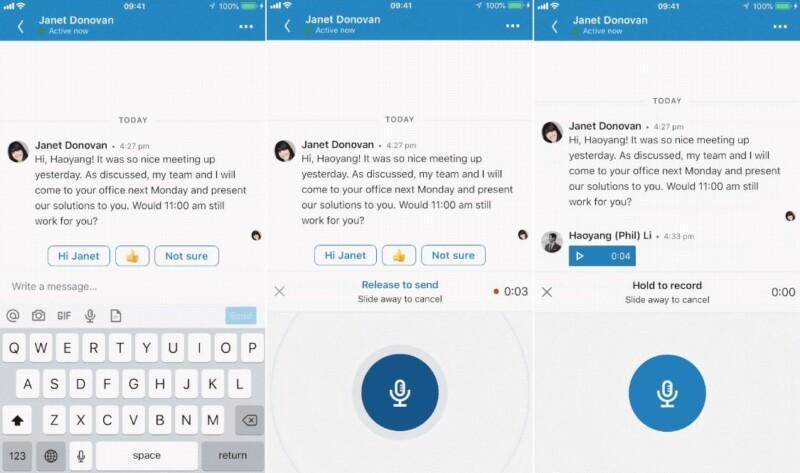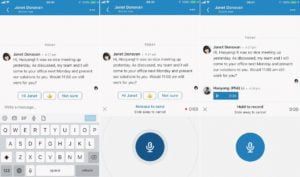 Importance of Send Voice Messages Feature
Voice messaging has become an important part for sending messages to their contacts. This feature is already used in WhatsApp and We Chat. The addition of Send Voice Messages in LinkedIn would be an easy way for professionals. The Microsoft-owned company said that that it helps individuals to speak in their own voices. This feature also build a more personal connection and effectively communicate. It is also better to leave a voice message for recipients than calling them.
Method of Using Send Voice Messages Feature
When you want to start recording for voice message you need to tap on microphone icon. Tap the icon and hold on the microphone in the circle. When your message is recorded release your finger and send it to one of your LinkedIn connections. You can also slide or release your finger away from the microphone icon when you want to cancel the voice recording. This Voice Messaging Feature is available in LinkedIn app on Android and iOS. These voice messages would also be received on mobile devices and on the Web.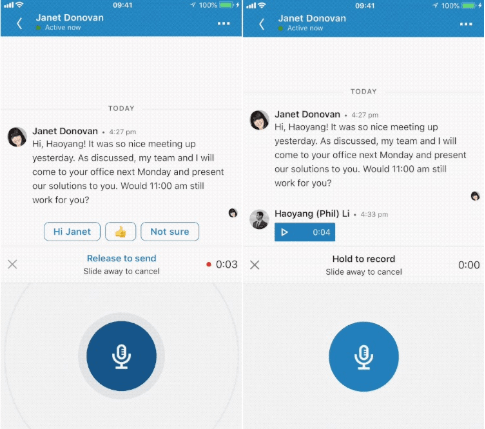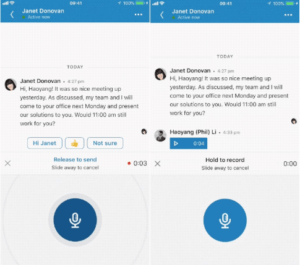 Related Article|How to Get Free and Verified PayPal Account in Pakistan 2018