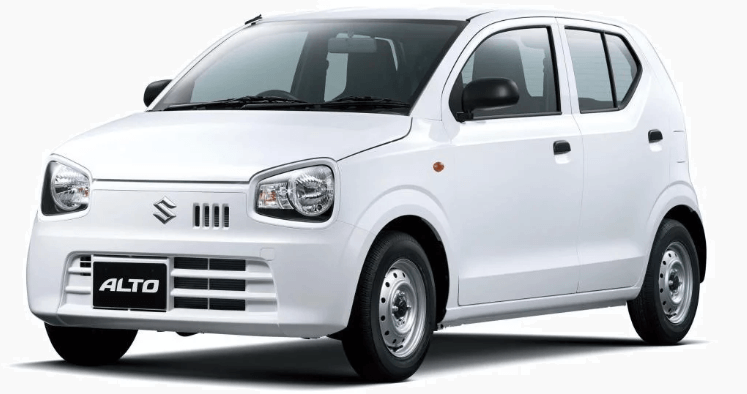 Pak Suzuki motors officially unveiling the local assembled Alto today in Karachi. Alto is said to replace the Suzuki Mehran which is officially discontinued. Suzuki Alto is first 660 CC car launched by PAK Suzuki and will be assembled locally.
Suzuki Alto will be available in 4 particular variants ALTO VX, ALTO VXR, ALTO VXL , ALTO VXL (Auto gear shift) with ABS Breaks . Alto VXL is top of the line variant and it's 660CC segment it will be first Pakistani car. And definitely take the lead in market of 660 CC cars, As consumers waited quite long for a 660CC Pakistani car in entry level pricing.
Suzuki has introduced Alto 8th generation (Which is 2014 JDM).
Suzuki named the event "Biggest Unveil of The year" .  And there are no doubt that it is , Because the Alto 660 CC local assembled is most anticipated car. As it is replacing the Mehran expectations are high on pricing point of view. But unfortunately due to present crisis of devaluation of PKR and recent FED Alto is expected to be at starting price of around Rs 9.65 lac and it may go up till Rs 12 lac. Official price by Pak Suzuki will be announced in june.
Suzuki Alto VX (Without AC ) the basic variant. Suzuki Alto VXR (With AC).Suzuki VXL with AC (Non-Auto gearshift) Suzuki VXL (Auto-Gearshift with ABS breaks , Two SRS air bags) VXL (AGS) is top of the line variant in Alto. All other features will be confirmed in June for all variants.
Andall the models are almost physically identical to Japans Alto . Alto VXL will soon overtake the Suzuki's own Wagon R VXL as the Wagon R lacks most of the features. Suzuki has tweaked the Alto for Pakistani Roads with more ground clearance with 13 inch wheels. As compared to JDM Alto. Although none of them have alloy wheels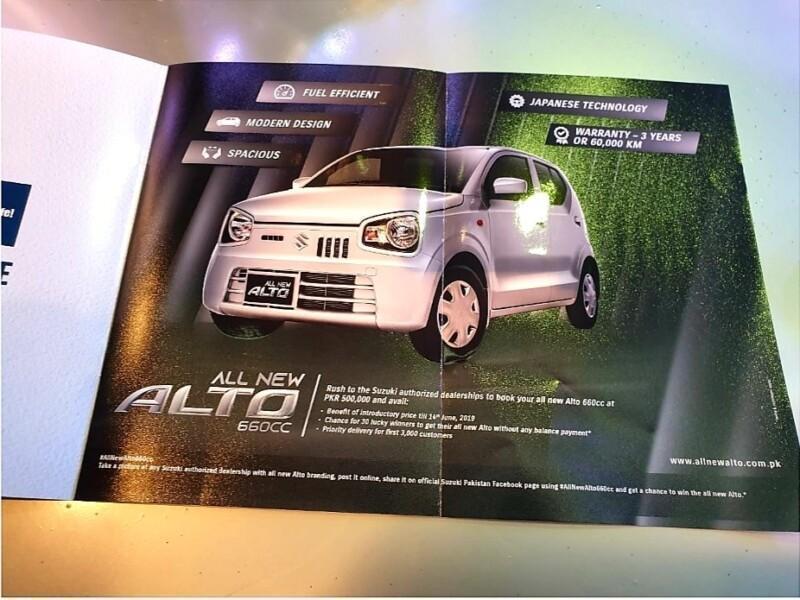 Initially, the booking of these Suzuki 660cc Alto 2019 variants has opened for only corporate clients. Corporate clients can book the car in PKR 5 lac.Pak Suzuki will launch the Alto variants in June 2019. There is a priority delivery for first 3,000 customers with exclusive introductory price.
Pak Suzuki claims to provide a fuel efficient and spacious car with modern design. The company is offering a 3-year or 60,000km warranty.
Suzuki Alto will probably beat Suzuki's own Cultus , WagonR as the quality of interior and basic features are of top of line variant of Cultus and WagonR
The car variant which is displayed on event is VXL in several colors.These are some pictures from event.