Very few new and upcoming actors and actresses have been able to make a place for themselves in the Pakistani showbiz industry like Syed Arez Ahmed has done. From the moment he made his debut, Arez has made a home in the hearts of his audience.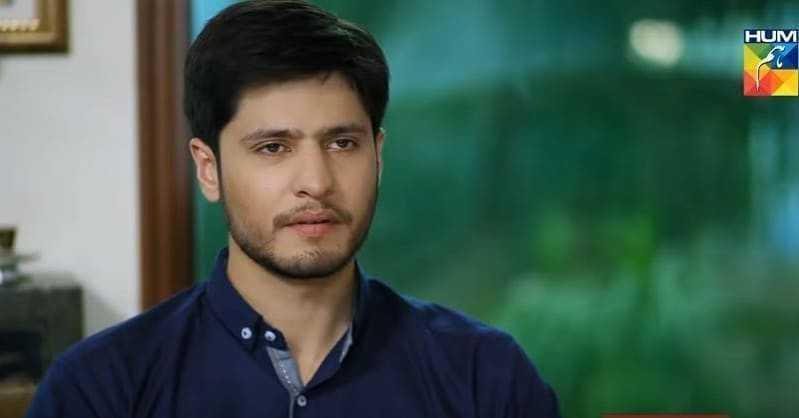 After making his debut in 2017, Arez has quickly become an important part of the industry. He is known for his powerful performances that stands out. He never does the similar role more than once and he loves to challenge himself with the roles he takes.
Here we will take a look at Syed Arez Ahmed's age, biography and the dramas he has appeared in so far.
Biography of Syed Arez Ahmed
Age
Syed Arez Ahmed was born on 7th November, 1991 in Karachi, Sindh. He is currently 29 years old and will celebrate his 30th birthday very soon. His star sign is Scorpio. He was born and raised in Karachi, where he remains to pursue his career as an actor. He is a model and actor. He is 6 feet tall, which is a rarity in Pakistan as most men in Pakistan are maximum 5 feet and 10 inches tall. So, Syed Arez Ahmed is a relatively tall man considering Pakistani standards.
Family and Parentage
Syed Arez Ahmed comes from a simple family that has no roots in showbiz or media industry. His family is educated and exceptionally value education over everything else. In fact, all of the people in his family are doctors and he is the only who is in the drama industry and has not pursued a medical profession. No information has ever been shared about his siblings and such.
Education
Syed Arez Ahmed comes from an educated family, which is why education played a very important role in his life. After completing his initial education, he joined University of Karachi where he received his Bachelor's in Maritime Studies. After that, he joined Institute of Business Management and got a degree from there as well. He served in Merchant Navy and then he joined NAPA to pursue theater.
Relationship
Syed Arez Ahmed is focusing on his career at the moment. He wants to focus on building his career and making a name in the industry. When the time is right, he will share the news with the world. Right now, for him, the time is for his work and not for a relationship.
Becoming an Actor
Syed Arez Ahmed made his debut in 2017 and since then he has appeared in importing supporting roles that are important to the story. He started his acting career from theater and before he hit it big on TV, he also did a movie named Betabiyan in which he portrayed the character of Zain.
As for the dramas, here is a breakdown of all the dramas he has appeared in.
| | | | |
| --- | --- | --- | --- |
| Year | Title | Role | Network |
| 2017 | Bholi Bano | Soban | Geo Entertainment |
| 2017 | Hina Ki Khushboo | Azlan | Geo Entertainment |
| 2018 | Sodai | Haroon | Express Entertainment |
| 2018 | Tum Se Hi Talluq Hai | Ashir | Geo Entertainment |
| 2019 | Piya Naam Ka Diya | Shayaan | Geo Entertainment |
| 2019 | Shahrukh Ki Saliyan | Abu Bakr | Geo Entertainment |
| 2019 | Mera Rab Waris | Hashir | Geo Entertainment |
| 2019 | Kahin Deep Jaley | Asim | Geo Entertainment |
| 2020 | Dikhawa | Zaid | Geo Entertainment |
| 2020 | Mera Wajood | Babar | Express Entertainment |
| 2020 | Tarap | Faris | Hum TV |
| 2020 | Makafaat Season 2 | Sufiyan | Geo Entertainment |
| 2020 | Dil Tanha Tanha | Sohail | Hum TV |
| 2020 | Uraan | Waqas | Geo Entertainment |
| 2020 | Mehar Posh | Waqas | Geo Entertainment |
| 2021 | Makafaat Season 3 | Ali | Geo Entertainment |
| 2021 | Mazaaq Raat | Himself | Dunya News |
| 2021 | Mohabbat Daagh Ki Surat | Khalid | Geo Entertainment |
| 2021 | Wafa-Be-Mol | Shaheer | Hum TV |
| 2021 | Inteha-e-Ishq | Saim | A-Plus |
| 2021 | Mere Apne | Usama | ARY Digital |
| 2022 | Khuda Janwar | TBA | Geo Entertainment |