Momina Iqbal is an emerging talent who has just started getting recognition. Though she is a part of the industry for a long time but got fame after her role in the blockbuster serial Khuda Aur Mohabbat 3. Her role was short but it had a huge impact on the audience and they started loving her.
Undoubtedly she is one of the prettiest actresses who has worked hard to get this recognition. After her role as Naheed she started getting more and more offers from different characters.
She is one of the talented celebrities in the showbiz industry with her chic appearance and eye-catching personality. She started getting recognition after a lot of hard work. This talented girl started her career as a model and later moved to the TV screen. She is getting hype with each day passing and soon she will be among the top actresses of Pakistan.
Let's talk more about her to know how she started her career and from where she belongs to.
| | |
| --- | --- |
|             Title |          Information |
| Name: | Momina Iqbal |
| Career: | Actress and Model |
| First Drama: | Parlour Wali Larkian |
| First Movie: | Daal Chawal |
| Lives In: | Karachi |
| Born: | 23rd November 1992 |
| Relationship: | Engaged |
| Nationality: | Pakistani |
| Instagram Handle: | https://www.instagram.com/momina.iqbal/ |

Momina Iqbal Biography
Momina came on the television screen for the first time in 2017 when she was offered a role in a serial Parlour Wali Larki. Famous actress Nadia Afghan directed this serial and it inevitably got praises. Momina didn't belong to any showbiz family nor does she have any showbiz links so whatever she has achieved today is her own dedication and hard work.
Momina Iqbal is famous for her role in the blockbuster drama serial 'Ehd-e-Wafa. She belongs to a non-artistic background but still, she managed to make her place in the Pakistan showbiz industry. She is getting supporting roles in blockbuster serials one after the other and she is doing a remarkable job in every role. Her innocent looks, bold personality, and phenomenal performances inspired the audience. Her hard work, dedication, and professionalism have made her the star today. Her innocent looks inspire the audience that is why she is having a lot of Fan following on social media platforms. Besides acting and modeling, she is also working as a social activist.
Her innocent, beauty and talent have made her a star today that she had always wished for. Momina is also planning to get married soon however, the actress has not confirmed the guy with whom she is engaged.
Momina Iqbal Age
She was born on 23rd November 1992 in Karachi. Right now, she is living in the same city with her family members. She also received her education from Karachi.
Momina Iqbal Education
She has completed her Bachelor's degree in media sciences from Karachi. Right after completing her education, she entered the Showbiz industry.
Momina Iqbal Family
Momina Iqbal belongs to a well-educated middle-class family in Lahore. Her father works for a private office and her mother is a housewife. Her father is quite a strict man, who was against working in the showbiz industry. However, she started modeling secretly, later her father found about her job. Her mother was supportive throughout the journey and helped her in her dream of becoming an actress. She has two brothers and one younger sister. Her sister is doing CSS after completing her Law degree.
Momina Iqbal Husband
Momina Iqbal, the innocent face of the Pakistan showbiz industry is not married yet. Rumors about her engagement are circulating everywhere but nothing is confirmed yet. However, she is getting married anytime soon.
Showbiz Career
She belongs to a non-artistic family but still, she has accomplished to make her place in Pakistan's showbiz industry with her innocence and phenomenal performance. She started her showbiz career as a model in 2017. She has worked for famous clothing brands like Nishat Linen and Itehad. After a year of working as a fashion model, in 2018 she received an offer from famous actor and producer Nadia Afghan to work for one of her projects. She agreed to work in the drama serial 'Parlour Wali Larki' as Maryam. This drama serial was aired on Bol TV, produced by Nadia Afghan. She became the talk of the town after this project and people started recognizing her. In 2019, she signed another project 'Ajnabi Lage Zindagi' as Tabeer. The same year she did another project 'Ishq Main Kafir' for a famous private channel of Pakistan, APlUS. The Drama serial 'Ishq main Kafir' was starring Saboor Ali and Gohar Mumtaz where Momina Iqbal played the role of innocent Dua. Famous Directors and producers recognized her role in this drama serial and the audience loved her performance and innocence.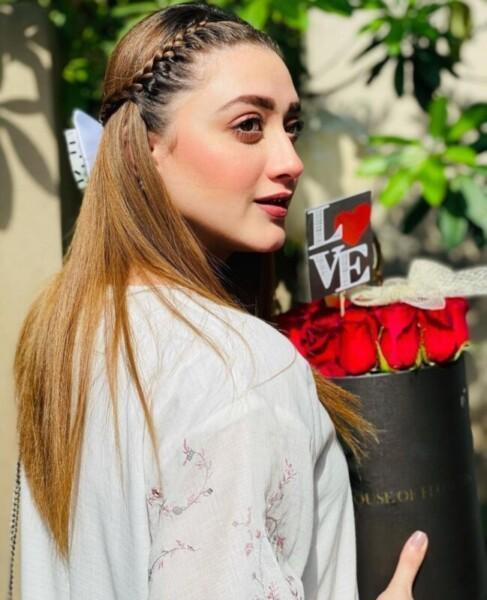 In 2020, she played the role of Masooma in the Drama serial 'Ehd-e-Wafa,' which was the production of the Pakistan army and Momina Duraid. She received many Fan-following after this drama serial and got enough Fame. She was noticed in the presence of famous actors like Alizey Shah, Zara Noor Abbas, Ahmed Ali Akbar, Ahad Raza Mir, and Osman Khalid butt. In 2020, she worked on another project 'Bhool Ja Ay Dil' as Sofia.
In 2021, she was given another supporting role as Naheed in the popular drama serial 'Khuda Aur Muhabat 3,' starring Feroz Khan, Iqra Aziz, and Junaid Khan. This serial was a blockbuster that broke all the previous records of ratings and was one of the most-watched drama serials of Pakistan. She played her role so beautifully that everyone loved her performance as Naheed. She worked on another project 'Laapata' as Aliya in 2021. 'Laapata' was the production of Momina Duraid and Starring Ali Rehman, Sara Khan, Ayeza Khan, and Gohar Rasheed in lead roles.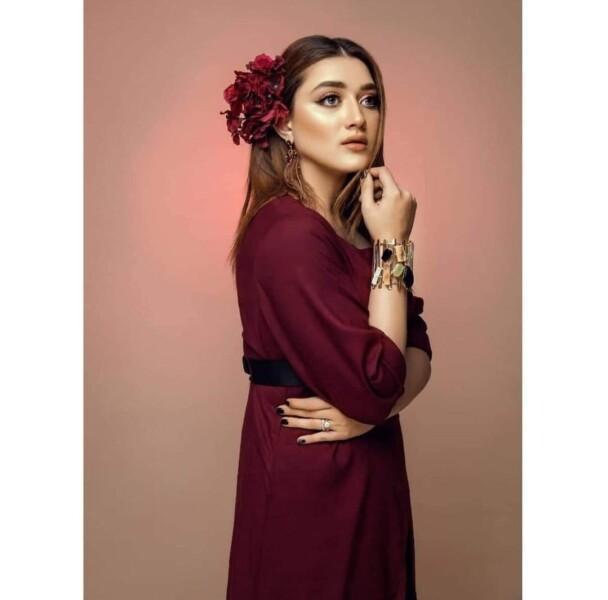 In 2021, she finally played the lead role as Rania in the drama serial 'Silah-e-Muhabat with Rubab Hashim and Noor Hassan Rizvi.
She made her big-screen debut with Film 'Daal Chawal' in 2019. She played the role of Sonia Khan. She has worked hard to achieve all this success. Now, she is one of the leading actresses in the Pakistan Showbiz Industry.
In 2019, Momina signed her first movie i.e Daal Chawal.
Momina Iqbal Dramas
Parlour Wali Larkian
Ajnabe Lagai Zindagi
Ehd e Wafa
Ishq Mein Kafir
Khuda Aur Mohabbat 3
Laapata
Momina Iqbal Movies
The way she is getting fame these days, she will surely become the next big thing soon. We are expecting her to be seen on the screens again and again. Her personality, beauty and hard work are enough to make her a big star one day.