AurLife has released the first few trailers of their upcoming drama serial Ye Doriyan. The drama serial is the first romance that will be making its way to the channel. While the cast of the drama serial is not new, they are all up-and-coming actors and actresses who are making their way into the industry.
The drama serial will be aired two days a week, making it a change for the audience who are craving a good romance drama without the typical storyline that we all have come to ignore. However, one thing is for sure this drama serial will be an instant hit.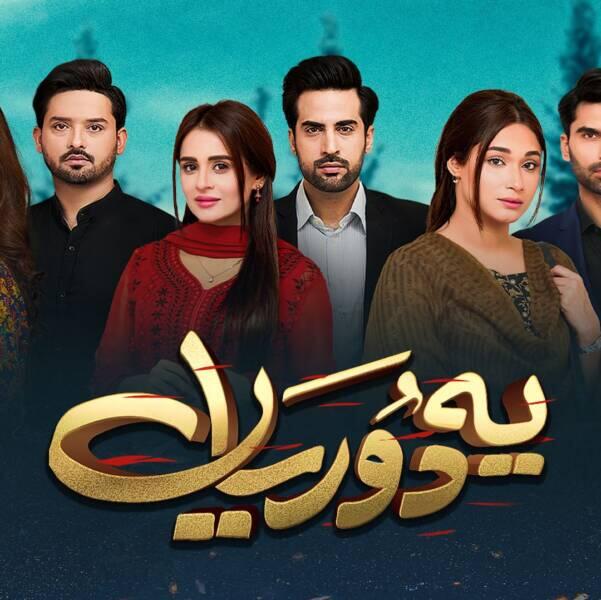 Here is everything you need to know about the drama serial Ye Doriyan and what you can expect from it.
What is the Cast of the Drama Serial Ye Doriyan?
The cast of the drama serial looks to be fantastic and full of favorite actors and actresses who have a huge fan following all over the world. More cast names will be revealed soon, and it looks like they will be just as good as the leading actors.
Adnan Jeellani
Mehak Ali
Saleena Sipra
Rizwan Ali Jafferi
Shameen Khan
Huma Tahir
Agha Talal
Hufsa Butt
Benazeer Khan
Hina Rizvi
Sohail Masood
Who Wrote the Drama Serial?
The drama serial is written by Amina Khan. She is a multi-talented person who has worked in the industry as a writer, director, and producer. Previously she has written famous drama serials which are, Shanakht and Amanat. This is her third project.
Who Has Directed Ye Doriyan?
The drama serial is directed by Khurram Waltor and Mehtab Chauhan. He has previously directed Teri Raah Mein, which was a huge hit. This is the first big project for Mehtab Chauhan.
Read more: Teaser for Faysal Qureshi Starrer Drama Serial Qabeel Released
Who Produced the Drama Serial?
The drama serial is produced by Babar Javed. He has produced some big drama serials and created some gems. Some of his biggest hits include Yariyaan, Meri Betiyaan, Meri Guriya, Ilzaam, Tarap, Saaya, Noor e Zindagi, Shayad, Naik Parveen, and more.
What is the Timing of the Drama Serial Ye Doriyan?
The drama serial aired on Aur Life from 30th June every Friday and Saturday at 8 PM. Its OST has also been released and is being loved by the fans.