India not only killing hundred's of innocents Kashmiri but also threatening Pakistan for surgical strikes or by any other mean. It's not the first time when we are facing this kind of challenge,  Pakistan is always ready to face any challenge and as a nation we are in state of war from past 15 years.
India also threatened Pakistan for blocking water supply which came from occupied Kashmir. Not only this, in Pakistan the most of the terrorism are Indian sponsored and Pakistani official highlighted this issue regionally and internationally many times.
As one nation we need to take some bold steps, for how long we will face that kind of challenge's. Indians are forcing Pakistani actors to leave India and we have seen many times that our actors, politicians, singers have been threatened in India and asked them to leave India. On the other end we always welcomed their actors, singer's and any one which came here.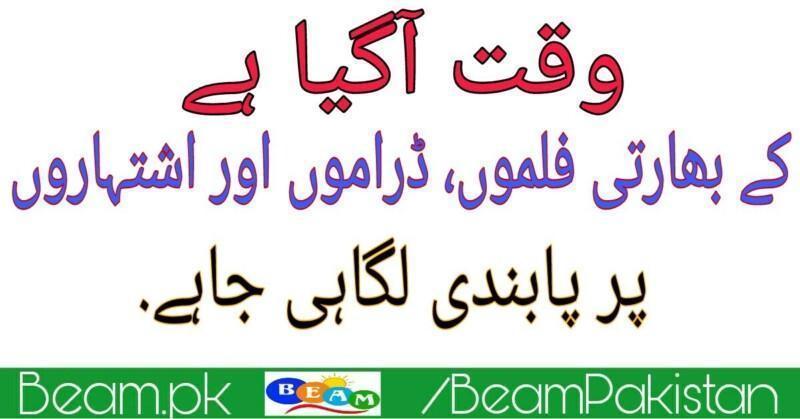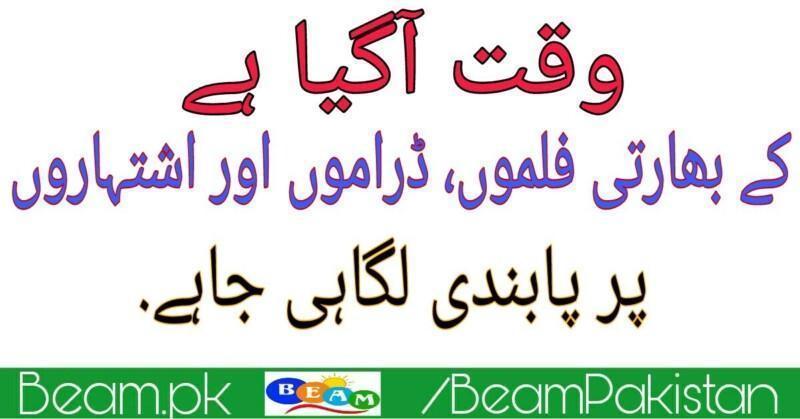 But that should be enough, we need to ban Indian movies, drama's song's and their TVC which is being on aired hundred of times daily on different TV channels. Pakistan should ban Indian made TVC,  the ads which have Indian celebrities either it is made by local agencies or international. Pakistani TV channels should stop on airing the Indian dramas. Bollywood are generating million's of revenue from Pakistan. And now our own film industry are producing very good movies and if we ban Indian movies then we can boost our industry more well.
Government should advise PEMRA to take strict action and ask all TV channels to not on air any TV commercial which are Indian made, or have Indian appearance in it. We need to be a aggressive now, and we need to send hard message so that they should stay in their limits.