Choose the Best Schools in Pakistan for Child's Bright Future
Schools are an important place because it helps us prepare for our further life. Choosing the best one school for your kid should be your first priority. A lot of Best schools in Pakistan are aimed at providing the best ever services to Childs. But you must know which school is best one and which can reshape the future of your kid. Perhaps it is the biggest mistake most parents do that, they don't take proper research before going to admit their child in schools. Below mentioned top 5 schools at best at providing quality education. if you are planning to send your kid to the best school, then consider this list before doing anything else.
Top 5 Best Schools in Pakistan:
The list of Best schools in Pakistan is depending upon the rating, best results, quality education and popularity of the schools.
5. The City School:
The city school is famous at providing the best ever quality education to the Childs. This schools have more than 194 branches in 53 cities of Pakistan. The best part of this school is they are providing the best ever results over many years. This school aimed at providing the best education while polishing the student for future life.
4. Army Public School:
Another remarkable school known best for discipline and quality education is APS. Army Public School is managed by the Pakistan army and have more than 36 branches in whole country. The 36 branches are further divided into sub-branches. This school not only provide the education but also focus on curriculum activates. This school have the honor of providing top results every year.
3. Roots International:
This renewed institute serving the Pakistan with international study standards is Roots International. It had many branches in different cities of Pakistan and is considered a mark of quality education. you will never get such polished A-O level students of roots international in whole country. Although the fee structure is something expensive but quality covers this aspect.
2. Convent of Jesus and Marry:
This is the girls' schools and in some ranches the buys till 5th standard can study here. This school was founded in 1876 by Christian English women named Claudine Thevenet. The alumni of this school includes Mariam Nawaz, Asma Jahangir and Benazeer Bhutto. The best ever result from A to O level and even graduation is really up to the mark.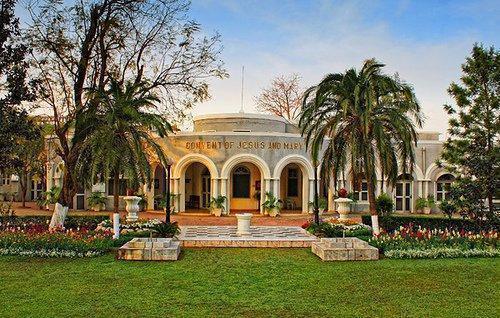 1. Beacon House School System:
Perhaps this is not the school only instead it has become a brand now. no one can deny the quality results and education of this schools. The exceptional teaching staff along with perfect management take this school at the top of the success hills. The Oscar winner Mir Zafar Ali is also the student of this great institute. If you really want the bright future of your kid, then admit him or her right now here.
Related Article | Top 5 Dangerous Roller Coasters in the world (You won't Believe they Exist)