When a wedding has to take place, you might not know what a bride and groom go through.. In Pakistan, the family of wedding couple may face few budget issues, but the other truth should not be ignored which includes bridal insomnia and groom's anxiety. Among so much typical problems, you can't ask the wedding couple to stop day-dreaming about perfect wedding. So the question is what makes a wedding memorable and exciting? The food and bridal dress? Yes! The answer that tingle your brain is so right, but there is something more special factor which makes your wedding a big day for the next few years to come! And that is wedding venue or lets us say shadi hall.
To make your wedding an exciting experience, we have categorized Top 5 Best Shadi Halls In Islamabad which guarantees you to be anti-dull and boring. Because these shadi halls of Islamabad are entertaining traditional and modern weddings of Islamabad according to idiosyncratic taste of masses.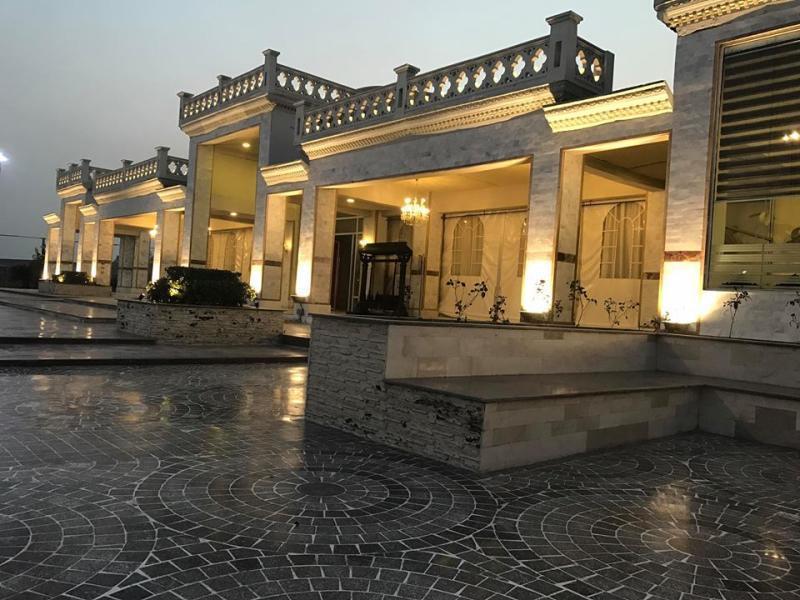 5- Laraib Wedding Hall, Islamabad
Located in I-8 Markaz, Islamabad, Laraib wedding hall is known for providing gratifying atmosphere to their guests. They may not have spacious halls but this shadi hall promises to present finger-licking delicious food. In Islamabad, anyone looking for a perfect place for great parking area, Laraib wedding hall is there thing. It would ease all the guests coming from other cities and top of the most, it delivers the stunning décor for bridal photo shoot. Ones dreaming about natural elements such as parks, garden and ranches, must not waste their time here.
4- Khiva Wedding Lawns Marquee, Islamabad
The best and affordable place for getting married in Islamabad is Khiva wedding lawns marquee. Wedding couples who believe in connecting to the place of their wedding and enjoying every bit of their wedding must consider this a best option. It is located in a bit isolated area, at E-11 Main Margalla Road Islamabad. Ideal for those who expect much more than typical wedding halls. The best part of this wedding venue is, they do not provide the same and boring décor to everyone. Their management team is trained to materialize the dream wedding in few hours as they have 20 plus variety & colors of chair covers both in cloth & velvet to design the extraordinary wedding aura. Highly recommended for great high end décor, biggest car parking around and unforgettable food!
3- Islamabad Regalia Hotel
Lying in the Sector G-6/1-1، Islamabad, this shadi hall provides ideal food, décor and lighting. And they are favorite for any gathering, engagements, marriage etc for being highly economical. Perching out against the backdrop of the beautiful Margallah Hills, this shadi hall guarantees the guests to offer hospitality and warmth to all visitors. For the big functions, the hotel is highly recommended for inexplicable warm hospitality of the staff and management of Regalia Hotel plays splendid role in arranging all functions of function. From the first step to the stage of this hotel, this shadi hall is perfection for luxurious functions.
2- AURA GRANDE, Islamabad
Perched out in Service Road East, Islamabad, Aura Grande is an ultimate choice for classy weddings. This shadi hall is basically a marquee having two small halls for Mehndi and Engagement events and two big halls for Walima and Barat functions to entertain up to 900 guests. Already stressed out of sleeping problems before getting married? In mood to take blind decision? Well, Aura Grande is right there to fulfill your dream of perfect and unforgettable wedding. To sprinkle royal vibes, this shadi hall cater extraordinary food taste & quality, elegant decor, sufficient parking space and the service level touches the skies. A big yes for this shadi hall featuring best environment, Great/ tasty food, wonderful decor, big LED lights and music.M
1-Monal Marquee E-11, Islamabad
The modern and exquisite wedding venue, Monal Marquee is located at Main Service Road, Street 12, Islamabad. The marquee is handled by the same management team as of Monal Pir Shohawa Restaurant. This shadi venue may charge more bucks than standard hotels, but the service and stylish atmosphere deserves it!