What if you are asked to explain the hatred emotions? You might answer the question with a blank expression with inexplicable hatred buried deep inside you're the chambers of your hear. Well that's human nature that we love some people and we hate some people too, regarding their misconduct, negative gestures and lousy speech and actions. It is okay that you hate your neighbor for not sharing the internet password and you could hate the primary teacher for failing you and making your life hell at home. But there are some people, prominent people of a nation or country who get loads and loads of hatred in response of their disappointing sequels, transgression and idiotic public interactions caused by their walnut-sized brains.
We have selected a group of people in this list of Top 5 Most Hated People of Pakistan 2017, who have been earning negative remarks and hatred of Pakistani people for the most of time.
Some names may surprise you! So let's begin.
5- Shair Lodhi
Even the Wikipedia speaks out his ridiculed image of imitating Sharukh Khan. Well, he is in showbiz industry of Pakistan for many years and now he host a morning show over a local private channel. Desi aunties love him as he behaves sometimes as a cute baby, but urghhhhhh! What makes him to act like a cutie pie? Recently he trolled a girl who was debating in his Ramadan transmission show and he blasted his stupidly on live TV, maybe to get the attention and TRPS of his show, but he failed drastically and ends up facing lots and lots of hatred on facebook, twitter and all social platforms. Sarcastically, it's been claimed that if Sunny Leone was in Pakistan, the local channel might cast her to host a Ramadan show too for fame.. Sigh!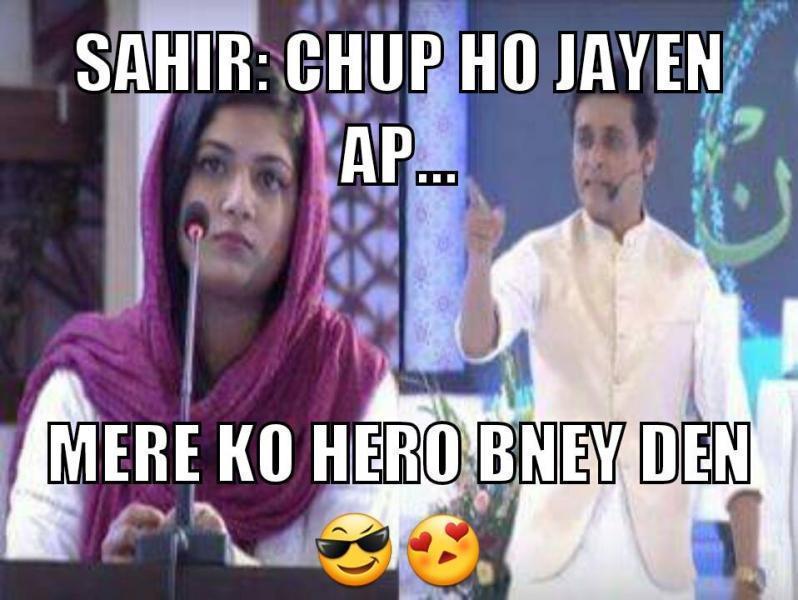 4- Malala Yousafzai
Sadly, a Pakistani girl of Khyber Pakhtunkhawa, is being used as puppet to ruin the image of Pakistan. Living in London these days, she claims that Pakistan is not safe for her and her family as she was brutally attacked by extremists for raising voice for eduction of girls. Alright! That's a really appreciable thing that she has done. But sadistically, now Malala Yousafzai claims that Pakistan is a terrorist country in most of her interviews in Western countries! What the hell, she can't make such remarks for a country that is already facing negativity over international media.
3- Altaf Hussain
He is vanished nowadays, but he should know that Pakistani people still hate him for delivering hate speeches over the phone on national TV channels.. For what possible reasons, people used to sit over the floor for 5 long hours and listen him gargling over the phone in air-conditioned room. Luckily pemra has banned his live telecast speeches. Yeah! If he loves his people so much, why doesn't he show up for his people when they were being bashed with thick sticks…
2- Asif Ali Zardi
He is papa of billo… I mean Bilawal Bhutto.. Being the former president of Pakistan, he has earned a lot of hatred as no one can recall his single favor done to the nation for 5 years (2008-2013). He is considered the murderer of his wife, the iconic politician Benazir Bhutto. This greedy, power seeking widower is not even liked by his own politic party as he is literally known as moth-eaten politician for being godfather to the political party of his father in law.
1-Nawaz Shareef and Shahbaz Shareef
Yeah! I know these are two names. But as they are shareef brothers, they both get the equal hatred of Pakistani people. No matter, Nawaz Shareef is prime minister of Pakistani and Shahbaz Shareef is donating thousand of laptops to student, Pakistani people still hate him.. Why don't they understand that, guys! Pakistan does not need roads and laptops, you better make plans to give the nation electricity and basic facilities so they can earn apple-laptops themselves.
Note: It's is not necessary that Beam.pk and it's policy agreed with the writer thoughts.