Toyota Yaris Aero was announced earlier this year, and it looks like the sedan will be here very soon. The new variant of the ultra-luxurious will be available with two powertrain options and a price hike that you can afford at all times.
The news came directly from Indus Motor Company as they shared the good news with their consumers, who were excited about the new model. They have also shared delivery and booking details of the sedan that will be made available soon.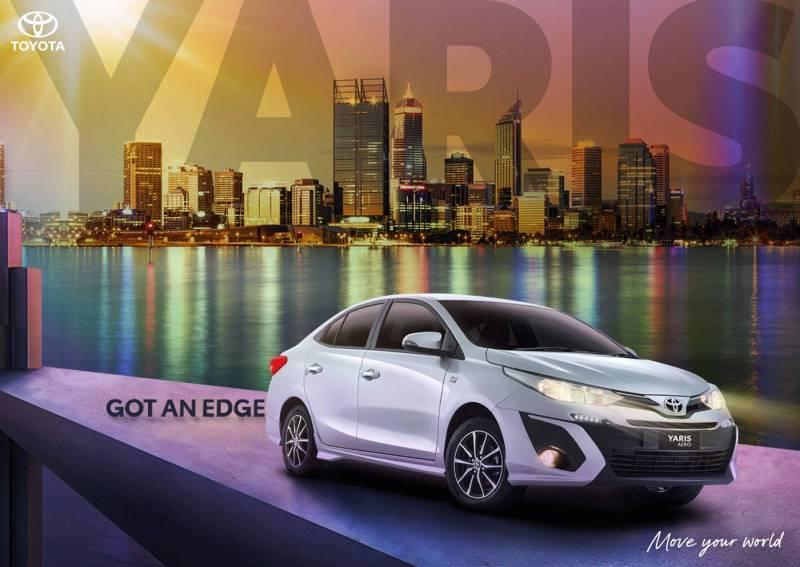 Here is everything you need to know about the Toyota Yaris Aero and what you can expect from it.
Performance Specifications
The 2024 Toyota Yaris Aero delivers a quiet but powerful performance that has been hailed by its users all over the world. The vehicle will come with two powertrain options. The first option is of a 1.3 liter 4 cylinder engine that will produce 98 horsepower and 123 lb-ft of torque.
The second powertrain option is of 1.5 liter 4 cylinder engine. The vehicle will generate 106 horsepower and a massive 140 lb-ft of torque. Both engine options are paired with 7 Speed Continuously Variable Transmission. The vehicle will come with 42 liter fuel tank.
Read more: 2024 Toyota Tacoma Launched, Specifications Revealed
Highlighting Features of the Toyota Yaris Aero
As is expected of Toyota, the new Yaris Aero will come with the best luxury amenities and the latest in-car technologies you expect from this ultra-luxury brand. These include but are not limited to:
Antilock Braking System
Brake Assist
Electric Power Steering System
A 4. Inch Color TFT Display
4 Speaker Audio System
A 6.8 Inch Capacitive Touch Screen
2 SRS Airbags
Key Reminder Warning
Hill Start Assist System
Vehicle Stability Control
Electronic Stability Control System
Traction Control System
Rear Camera
Aero Front Bumper Extension with Unique Fog Lamp Covers
Aero Side Skirts
Aero Bumper Extension with Black Inlays
Aero Smart Rear Trunk Spoiler
Price of 2024 Toyota Yaris Aero in Pakistan
Toyota has announced that the vehicle is now available in showrooms. The vehicle will be delivered in June of this year. The Toyota Yaris Aero will come in seven colors; these include Grey Graphite, Super White, Phantom Brown, Red Mica MT, Strong Blue, Silver Metallic, and Attitude Black. The sedan with a 1.3 liter CVT variant will come at a price of Rs. 5,199,000, and the 1.5 liter CVT will come at a price of Rs. 5,969,000.