Check the Updated and Increased Vivo Smartphone Prices in Pakistan
Vivo is a private mobile company in Pakistan working for many years and earning success by every passing day. They have introduced many smartphones and buttoned phones in Pakistan. Although, this company is far behind the major companies such as Samsung, Huawei, and Oppo. But many people consider it a perfect smartphone. Thus it has its own, medium but trusted customer base. A flood of increased prices of Smartphone in Pakistan has arrived. We are facing the high price of Smartphone due to the change of dollar value. Vivo Smartphone Prices have also been increased due to the change of dollar rate.
But the good news is that they just have increased the price of their two smartphones named Vivo Y53 and Vivo V9. The other phones are available at the same price. But the thing is Vivo V9 is a famous smartphone and people who are going to buy this smartphone have to face high prices.
Vivo Smartphone Prices Increased:
The updated Vivo Smartphone prices are mentioned here so you may figure out the actual price before purchasing.
Vivo Y53:
The amazing smartphone, Vivo Y53 is all time favorite smartphone due to exceptional features. This smartphone has 5" LCD with exceptional storage space of 16 GB and the Ram of 2 GB. With Marshmallow Operating System and 2500 mAH Batter, this is a perfect smartphone for low budgeted people.
Actual Price Vivo Y53 was about 16,999 PKR. While the news price of this smartphone is 17,999 PKR. It's mean you have to pay 1,000 PKR extra while buying this in the current date.
Vivo V9:
If you really want an exceptional smartphone with enriched features and lowest prices, then Vivo V9 is a perfect choice for you. The main feature of this smartphone is the high-quality camera result; 24 MP front and 12 MP back camera. Moreover, the generous storage space and a powerful battery source, make it the worthier smartphone.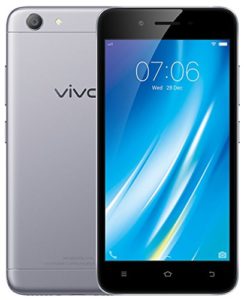 The old and original price of Vivo V9 is 37,999 PKR. But due to the increased price, the updated price of this smartphone is 39,999 PKR. In short, you have to pay 2,000 PKR extra if you buy this smartphone after the increased rate.
Related Article | Oppo R17 to Launch in August – May Have Record Breaking 10 GB RAM