WhatsApp's upcoming features |Complete details 
WhatsApp is most used application for contacting and sharing media across the world. Over 2 billion people use WhatsApp daily. And this also puts a risk of spreading of fake news , privacy issues. Perhaps WhatsApp's end to end encryption is one the most trusted one. The social giant has been busy in development of some more useful and secure features.
WABetaInfo is a publication trusted for analyzing development and beta builds of WhatsApp in order to get an insight into upcoming of WhatsApp Beta versions. Some whatsapp features are rolling out for latest IOS and Android Beta Subscribers. And soon will be available to all supporting IOS and Android versions
Forward Text Information:
In previous updates of WhatsApp we already got the forwarded tag on a media or any message you forwarded to anyone. Now with upcoming update the sender can see how many times his message forwarded .
Fingerprint Authentication
Early versions of WhatsApp have shown a new "Authentication" feature for Android that will require the user's fingerprint to be scanned for the app to be opened.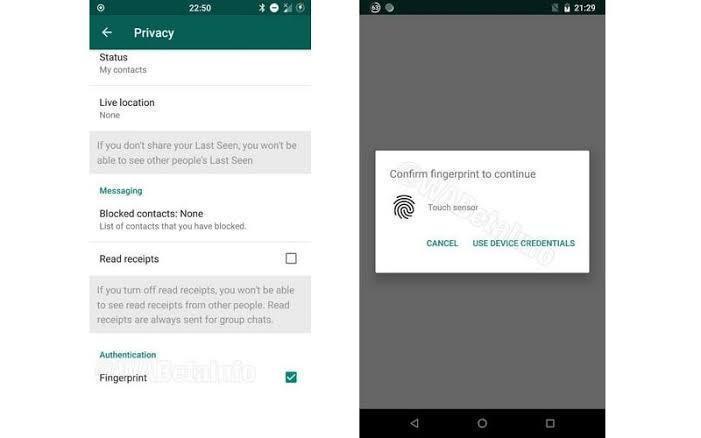 Dark theme
Dark theme is most anticipated feature . Recently Messenger by Facebook has got Dark mode enabled for both IOS and Android. And users can't wait to get this mode on WhatsApp. Dark mode is preferred by most of users and it's a charm for those with AMOLED displays.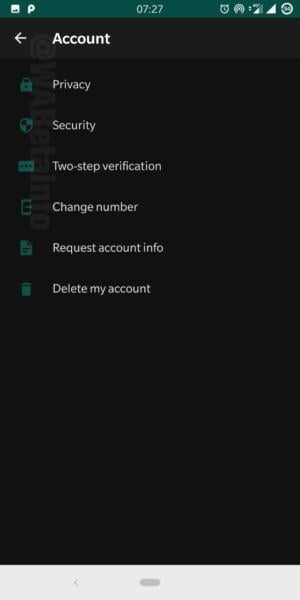 New Emoji's
WhatsApp's doodle editor is the instant editor to add emojis, stickers and text on media and send to the user. And WhatsApp is updating the Emojis for editor.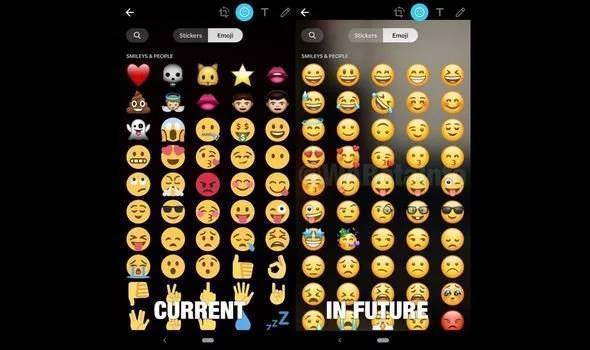 Blocked screenshot
A new beta for the software on Android, 2.19.106, has shown the fingerprint authentication tool will block screenshots from being captured if enabled.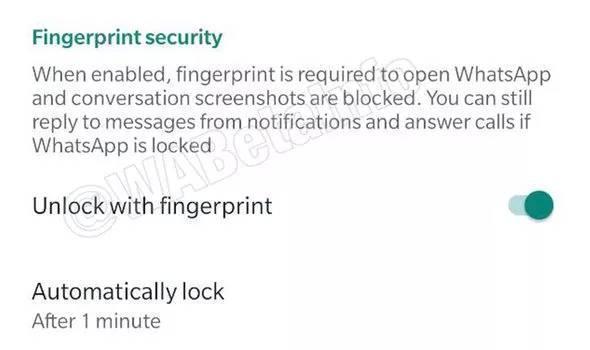 An pop up will Inform the user within the app said "Fingerprint security – fingerprint is required to open WhatsApp and conversation screenshots are blocked." When fingerprint authentication is enabled.
WhatsApp's screenshot blocking feature is controversial and many users has shown disappointment to this expected feature.
Users can still reply to messages from notifications and answer calls if WhatsApp is locked.
Animated Stickers :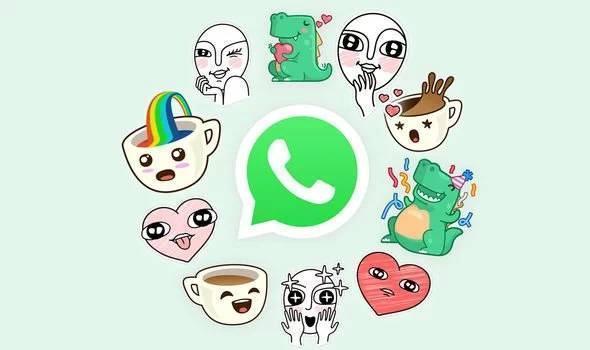 WhatsApp has included the stickers in previous version but those weren't animated as we have on messenger. Now it's expected that WhatsApp will include animated Stickers in the application. And users can also use individual sticker instead of downloading whole package.
While the source admitted the release date for the functionality is unknown, it declared that will be available for WhatsApp Web and iOS in addition to Android devices really soon. We may expect some time duration of update to Android as IOS is always step ahead in application updates and implementation.