Yamaha YB125Z-DX has hit the market and all the specifications, features along with prices are out. Yamaha has already made its name in the market by designing durable and quality-based vehicles.
If you want a bike with all the required features nothing can be better than the Yamaha brand that is dealing in this field for a long time. Let's have a look at the features of Yamaha YB125Z-DX that are out.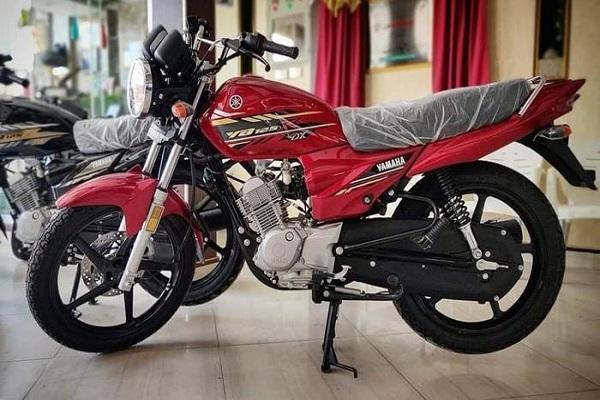 Yamaha YB125Z-DX Technical Specifications
This new model has an overall length of 1,980 mm while the width is 1045mm. The engine type it is using is Air-cooled, 4-stroke, and has 1,285 mm of wheelbase. Furthermore, the seat height is said to be 770 mm and a single cylinder is used.
The electric start system and a diamond frame type make this bike unique and worth buying. It has a 10:01 compression ratio with Constant mesh 5-speed transmission type.
All the technical features or specifications include:
Length: 1,980 mm
Height: 1,045 mm
Width: 735 mm
Engine Type: Air-cooled, 4-stroke, SOHC, 2-valve
Wheelbase: 1,285 mm
Seat Height: 770 mm
Wet Weight: 118 kg
Broke and Stroke: 54.0 mm x 54.0 mm
Cylinder Layout: Single cylinder
Deplacement: 124 cm3
Compression Ratio: 10:01
Starting System: Electric starter and kick starter
Transmission Type: Constant mesh 5-speed
Engine Oil Change Quantity: 1.0 L
Ignition Type: CDI (Capacitor Discharge Ignition)
Tyre Size: 2.75-18 / 90/90-18 51 S
Clutch Type: Wet, multi-disc
Frame Type: Diamond
Fuel Delivery: Carburetor
These are the total technical specifications of this new Yamaha model.
Yamaha YB125Z-DX Features
A few key elements of this Yamaha bike include:
Advanced Technology
With the advanced technology used in Yamaha YB125Z-DX, you can easily count on this bike if you plan to upgrade your bike. The advanced feature brings a lot of benefits that would be helpful for you.
It Gives Comfort
Comfort is always the main key element and this is what Yamaha offers. Whether you are riding along or sitting with a passenger, you will always find comfort to ride this bike.
Easy To Use/ Convenience
Convenience is another main element of this bike. You can easily handle the bike and it doesn't contain any complicated function that would be hard to understand.
Yamaha YB125Z-DX Price
The bike is only PKR 216,500 that is completely affordable while keeping in mind all the technical specifications and features. You can order it today. 
Yamaha YB125Z-DX Color Availability
The bike is available in 3 different vibrant colors among which you can select any. The color options include Metallic blue, Metallic Black, and Vivid Cocktail Red.
Missing Features
Despite different features, it includes a few that are still missing. The two main features that should have been added in the bike are the Kill switch & dipper. Both play an important role to be used in a bike.
Apart from these, you can find every basic and required specification in this model. Hence, if you want to get your hands on a new model, Yamaha YB125Z-DX would be a perfect choice.