Zahid Ahmed and Sonya Hussain are unarguably the most loved pair on-screen as both have worked together many times and has shown their sizzling chemistry one after another. For all their lovers, the couple is once again coming to your screens with another exciting project and we can't be happier.
This classic onscreen couple is coming in drama serial Mor Maharan with an entirely different concept like their other serials. With the name, one can predict that the story is going to be unique. The details regarding the project are already out as the serial is all set to release. Let's talk about those details here.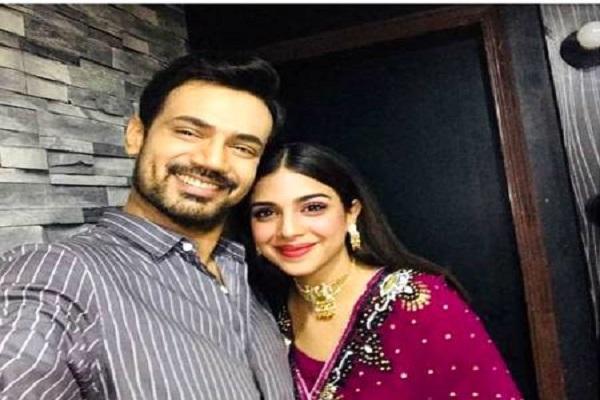 Mor Maharan Drama Cast
We will be able to witness many big names from the industry in this serial. However, the male lead of Mor Maharan drama is none other than Zahid Ahmed who has perfectly fit himself in the industry. His last play Mohabbat Tujhey Alvida was highly appreciated. There is a long list of his play where he has outshined himself.
Apart from the male lead, the female lead is a charming actress Sonia Hussain who has graced the screens many times. In her last play, she was seen with Zahid in the popular serial Mohabbat Tujhe Alvida. People madly loved the couple and wished to see them again.
Other than the star cast, a few other prominent names are also in the drama including Babar Ali, Adnan Jaffar, Firdous Jamal, Samiya Mumtaz, Mustafa Changezi and a few others. After knowing the cast names, one can safely say that this serial is going to be another hit.
Other Details
Other than the amazing cast, Owais Khan is the director of this play. The director has previously directed many short films and telefilms. Other than that, Ali Moeen is the writer of this play and Seema Tahir Khan is going to produce this masterpiece.
However, the thing that took our attention is, this project is not going to be on-air on a big channel. It will be on-air on TV One. Yet we are hoping this serial to be a blockbuster because of its unique storyline.
Mor Maharan Drama Story
The teasers of the serial are already out so we are already aware of its storyline that has increased our excitement. It is a story of Zahid Ahmed and Sonia Hussain belongs to the Cholistan area but both are educated and has exposure.
Zahid is shown as a rich businessman whose family also belongs to politics. The best thing about Zahid's character is, he is shown as a millionaire who wants to change people's lives to make them better and worth living.
The story is going to focus on all the environmental issues that village people have to face in normal life. Fortunately, the drama is away from a love story as it mainly focuses on 2 people with different goals but both want to do something for humanity.
Hence, it would be amazing to watch a unique story with a powerful cast.