Sonia Hussain and Saba Qamar are the most popular and talented actresses in the industry. Both make sure to come on the screens with something different and worth remembering. There are several roles of both the leading ladies that made their identity.
However, recently a shocking revelation has been made that has never happened before in the media industry. A few days ago Sonia took to her social media account and shared a picture in a uniform with the caption 'It gives me great honour to be announcing my next disposition, SP Sara Sikandar.'
People started giving best wishes for her next project. However, things went wrong when the next day Saba Qamar posted a picture on her Instagram with the caption 'I am very elated to announce my next project, SP Sara.'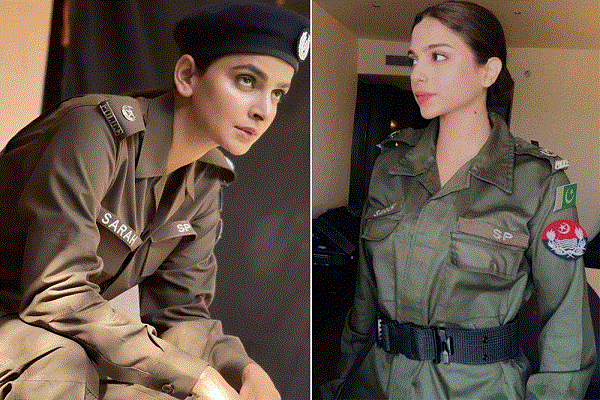 The Actual Story
Many people along with popular magazines and sites started posting articles on both ladies working together. However, the story is quite different from what it seems. As per sources, Sonia Hussain who was being cast for this role of SP Sara had already wrapped up the shoot in June 2021.
However, due to some issues, the director kicked her out from the role and started reshooting for the same role with Saba Qamar. In short, Sonia Hussain has been replaced by Saba Qamar for the role of SP and this has never happened before.
What went Wrong
The reason for kicking out Sonia for this role has not been out yet but as the director might didn't like Sonia's work or there might be some issues between the director/ producer. Still, we are hoping that things go well and Sonia's hard work doesn't go in vain.
Drama Serial Killer
The drama titled 'Serial killer' revolves around SP Sara and her journey in the police office department. It is a multiverse media production and is written by legendary writer Umera Ahmed who has already given many masterpieces.
The serial is directed by Adnan Sarwar who is also directing another drama serial Aik Hai Nigar starring Mahira Khan. Furthermore, it is produced by Misbah Shafique. The release date of this project is not released yet but we are hoping to see Saba on our screens soon with another phenomenal performance.
Furthermore, we wish no injustice with Sonia Hussain who has worked hard for this project and has given her level best performance as usual.