Zaviyar Nauman is an emerging talent in the Pakistani industry and already has a huge fan following in the country as well as the world. Zaviyar comes from the family of one of the biggest stars of the Pakistani drama industry. Despite all this, Zaviyar has made a name for himself based on his talent and nothing else.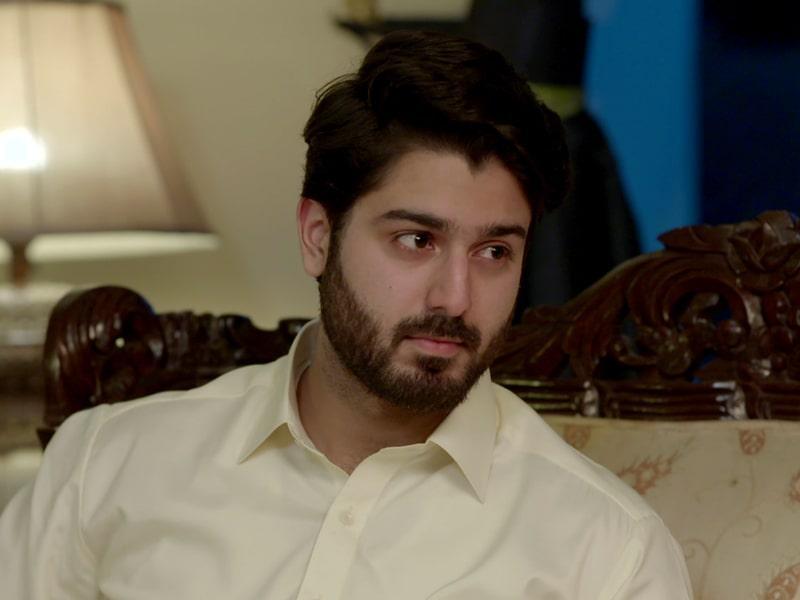 So far, he has appeared in just a handful of dramas and many more are in the making at the moment. While in his first drama, Zaviyar showed he had a lot of improvements to make and so far, he has proved that he can enhance his talent.
Here is the complete biography of Zaviyar Nauman with a closer look at his personal life, dramas, and more.
Biography of Zaviyar Nauman
Age
Zaviyar Nauman was born on 14th January 1997 in Karachi, Pakistan. He is currently 25 years old and his zodiac sign is Capricorn. He was born and raised in Karachi where he lives with his family and pursues his career in modeling and acting.
He is 5 feet and 9 inches tall, which is considered good enough according to the Pakistani society standards. Despite having big connections in the media industry, Zaviyar believes in getting the roles with his hard work and proving his worth as an actor based on his talents.
Family and Parentage
Zaviyar Nauman is the son of Nauman Ijaz, the legendary actor who has proven his worth with his abundant talent and mind-blowing skills. While the whole world knows Nauman Ijaz, Zaviyar's mother is lesser known. Rabia Nauman is a home maker.
Zaviyar is the eldest of three children. He has two younger brothers who are named Shahmeer and Rayaan. For the time being, Zaviyar is the only one to follow in his father's footsteps to become an actor. His younger brothers are still too young to start acting.
Education
While not much is known about Zaviyar Nauman's education, it is common knowledge that Zaviyar received his early education from a prestigious school in Karachi. It was rumored that Nauman Ijaz did not allow Zaviyar to enter the drama industry before he completed his education first.
Relationships
At the moment, Zaviyar Nauman is focusing on his career and does not want to have a relationship. When the time comes, he believes he will share it with the world and his fans first.
Becoming an Actor
Zaviyar Nauman got his big break in the year 2021 with a second lead. That was a major breakthrough for Zaviyar as he was a newcomer and getting such a good role on the first try is a rarity. He received very positive reviews for his acting and has appeared in two dramas and the third one on the way.
His recent drama will feature him in the lead role, which is a big deal. Here are all the dramas that Zaviyar has worked on in his career so far.
| | | | |
| --- | --- | --- | --- |
| Year | Title | Role | Network |
| 2021 | Qissa Meherbano Ka | Mehran | Hum TV |
| 2022 | Sang e Mah | Hikmat | Hum TV |
| 2022 | Wehem | Junaid | Hum TV |