Zong is one of the fastest and most growing networks in Pakistan. Furthermore, it had got its top rankings in services because of its unique and satisfactory announcements, launches, and packages. Zong has always brought something new and quite facilitative. Recently Zong had launched its 4G network in most of the Pakistan's cities. Where almost every other network can't even provide its 3G services at best.

Above all, meanwhile, Zong has done something different. Zong Opens Mini Customer Service Center LUMS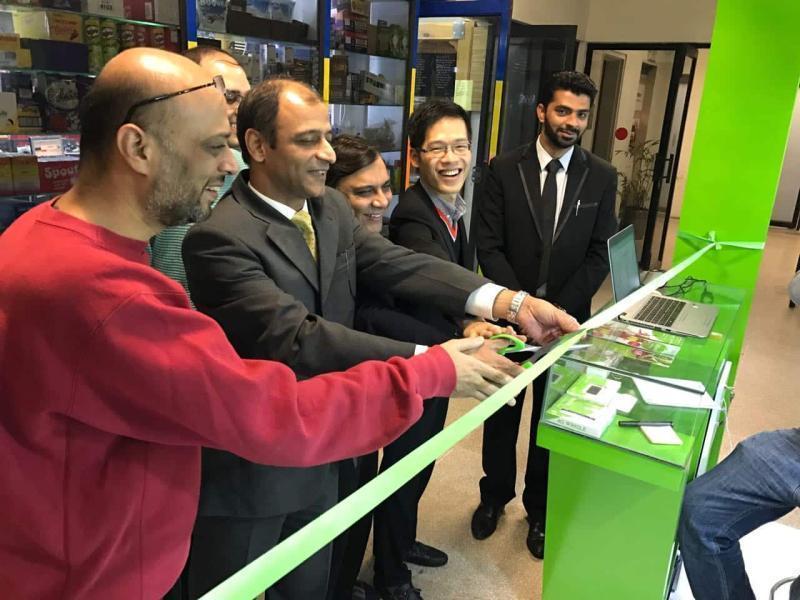 Zong GM Central Mr Faisal Nisar, Regional Director Commercial Planning, Mr Fu Da and Zong officials with Professor Dr Zartash and Mr Faisal Kheiri from LUMS at the inauguration of the Mini CSC
A Ribbon Cutting Ceremony held at LUMS
Zong has partnered with one of the Pakistan's leading educational Institution, Lahore University of Management Sciences (LUMS) to officially launch a mini sales and service center exclusive for LUMS.
Purpose of the Mini Sales & Service Center
This mini sales and service center will provide many facilities to LUMS students, faculty members and visiting students. Therefore, they can now be able to avail the latest offers and services of Zong in their campus. They can avail the services without doing much hard work in approaching far away Franchises. Furthermore, without wasting their time at nearby retailers.
The establishment of this mini sales and service center at LUMS will facilitate the students to experience the best-growing 4G network at its Maximus Speed. Furthermore, it will ensure Zong's presence at Pakistan's premier educational institute.
Eventually, at the inauguration of the Mini CSC held at LUMS, Zong senior management along with LUMS staff members officially launched the mini CSC at the LUMS premises.