We all know that how much people are obsessed with PUBG. If you are also the one and looking for different PUBG internet offers, here is great news for you. Now you can easily avail of a 9GB of internet bundle at a limited rate only for PUBG Games. Sounds interesting?
Though a few terms and conditions are applied before applying for the internet package yet, it is one of the best offers that you can avail of. We will discuss all those details in this guide in order to know more about this internet PUBG Offer. Let's begin the guide.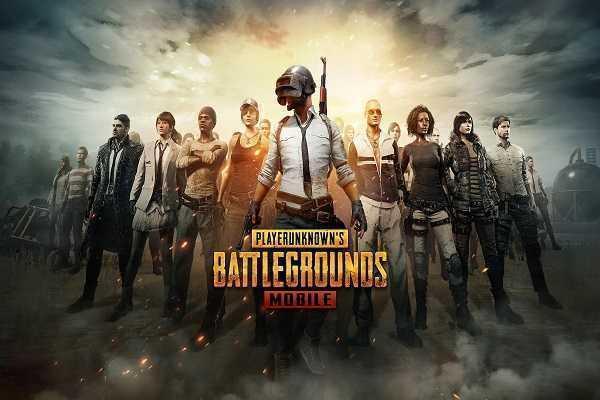 Monthly PUBG Internet Offer
If you want to get 30 days of internet offer for PUBG, it only requires Rs 100 recharge. With only Rs 100, you can easily enjoy the PUBG offer for straight 30 days. In addition to that, you can use more than 9GB of data and 1 GB of flat internet in the same offer.
However, you can enjoy this offer only if you are a prepaid user. Furthermore, the offer is not auto-recursive, but you are allowed to do multiple subscriptions at a time without any issue. The point to consider is, this 9GB of data is only valid for PUBG. You can't use this data for other apps.
Furthermore, the out of bundle rate is 1RS + Tax per MB. Hence, if you want to get unlimited PUBG – FUP 1 + 9GB Internet, you can't get an any better option than this.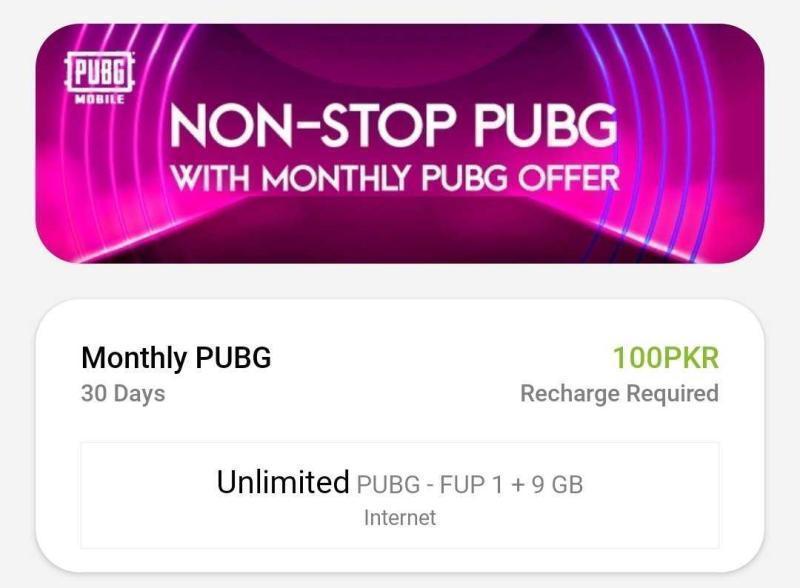 Terms and Conditions
In every package or bundle, there are some terms and conditions that you have to follow in order to avail of that particular offer. It also contains some terms and conditions that are mentioned below:
Like other packages, it also applied FUP (Fair Usage Policy). In FUP, some limitations are being set and those users who exce4ed those limits will be charged extra.
It also applies some tax that you have to pay.
Before subscribing to this offer, make sure that you have maintained 15 GB of data in every session because only then you will be able to subscribe to this packge.
Besides 9GB PUBG data, you are also given 1GB of flat data for the next 30 days to help in the game's starting process.
These are the few terms and conditions that you should know before subscribing to this offer. Regardless of that, it is the best offer that you should avail of if you are a PUBG lover.