This Eid Ul Fitr is going to be massive in terms of movies being released. The Pakistani movie industry is witnessing a boom this year, and it looks like many movies will be launched this year. However, certain movies deserve your attention.
There are 5 movies that will be released on Eid ul Fitr. Most of these movies have a big cast featuring some of the biggest stars the Pakistani industry has produced over the years. From romance to action, there is a movie for you to enjoy with your friends and family.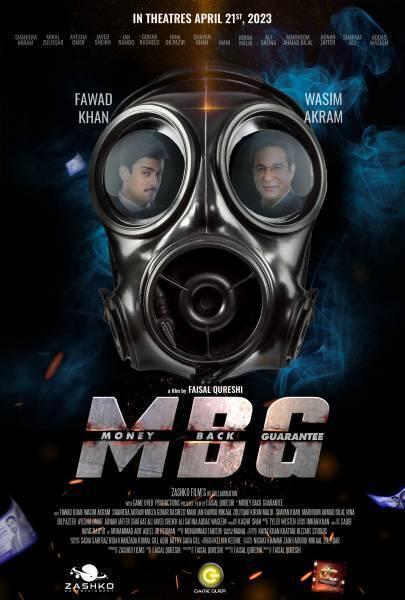 Here are the top 5 movies you must watch with your friends and family this Eid.
Daadal
The plot of Daadal revolves around a strong and determined woman, portrayed by Sonya Hussayn, who takes down a group of wealthy and wicked men. While being pursued by an inspector played by Mohsin Abbas Haider, she eventually partners up with him to combat malevolent forces. The film also features Shamoon Abbasi, Maira Khan, Rizwan Jaffri, and Adnan Shah Tipu in significant roles.
Read more: Sonya Hussyn's Action Movie Daadal to Release on Eid-ul-Fitr
Huey Tum Ajnabi
Film writers are delving into the story of the 1971 war, with Nabeel Qureshi's modern interpretation in Khel Khel Mein and Kamran Shahid's upcoming release Huey Tum Ajnabi following suit. Starring Mikaal Zulfiqar and Sadia Khan in the lead roles, the film portrays a passionate love story amidst the backdrop of the war. The cast also includes Sohail Ahmed, Mehmood Aslam, Shafqat Cheema, Samina Pirzada, Ayesha Umer, Shamoon Abbasi, and Alyy Khan.
Dorr
Dorr, directed by Nadeem Cheema, is a thrilling romantic drama where the protagonist must rescue his beloved from malicious individuals. In addition to featuring romantic melodies, the film is replete with gunfights and violent action sequences.
The movie boasts an ensemble cast comprising Asad Mahmood, Shafqat Cheema, Saleem Meraj, Aslam Hassan, Waseem Ali, Rashid Mahmood, Sardar Kamal, Azhar Rangeela, Ch Shahbaz, Arooj Chaudhry, Hafsa Rajput, Sidra Noor, Kamran Mujahid, Imran Ahmed, Ameer Ali, Ali Khan, Faiz Chuhan, and Achi Khan. It will release this Eid ul Fitr.
Money Back Guarantee
Money Back Guarantee, a highly anticipated film, has generated immense excitement owing to its star-studded ensemble featuring Fawad Khan, Mikaal Zulfiqar, Ayesha Omar, and Gohar Rasheed. Additionally, the movie marks the silver screen debut of cricketing legend Wasim Akram and his wife Shaneira Akram.
Directed by the versatile Faisal Qureshi, who has written and starred in numerous iconic commercials, entertainment programs, and music videos, the film presents an action-comedy plot centered around a money heist. While the movie was initially scheduled for release last year, it was postponed and is now slated for an Eid ul Fitr release.
Read more: Teaser & Details Revealed for Movie Money Back Guarantee
Lahore Qalandar
This Eid ul Fitr, a handful of single-screen Punjabi movies will hit the theaters, but Lahore Qalandar is the only high-budget one that adheres to the conventional Punjabi-style story, replete with risqué action. The film, directed by Shahid Rana, features Saima Noor in the lead role alongside Banto Butt, Shafqat Cheema, and Shehryar Cheema.